How can call monitoring bring in more leads? How does call tracking software work? How can one use a call tracking service for marketing purposes?
Considering the importance of communication and client-agent interactions in the market, every business is faced with these questions at some point or the other. Not only is it important to have the right answers, but their significance needs to be realized and accordingly implemented in your business strategy. 
Let's explore the world of call tracking software, and how it will help shape your marketing in the future.
What is call tracking? How does it work?
Did you know that around 5 billion people in the world use mobile phones? That's two-thirds of the planet's total population! 
In other words, a connected world translates to great potential for leads; just imagine the number of people who can contact your customer support for queries or enquiries! 
That's where call tracking comes into the picture. By monitoring interactions between customers and company representatives, such software also collects caller data to gain buyer insights.
You can analyze this data via technologically-advanced data acquisition and analysis tools. The information gained can be leveraged to improve campaigns, generate more leads, and provide agents with an additional tool for efficient service.
The best thing about call tracking is that it requires no additional installation or struggle with complex codes.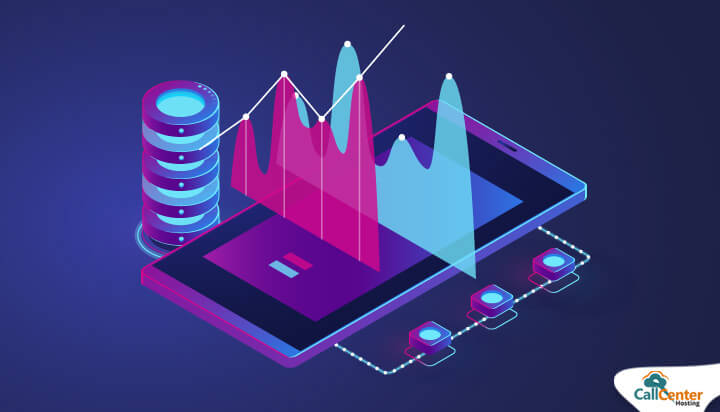 Features of a call tracking software
Call tracking software offers a myriad of features that are designed to provide a precise evaluation of your business campaigns. Let's look deeper into some features that help bring out the best in your brand.
1. Keyword-level tracking 
As the name suggests, this feature tracks down the keywords that bring you leads. In other words, when a person searches for a term on Google and comes across your website, the contact number visible on that page can be unique to that keyword. For another keyword, the same page could show a different number. This way, you know exactly which term brought you how many callers.
Here's how it works:
Companies designate different numbers to each keyword they are targeting 

A prospect spots the contact number on an online paid ad or website and calls

As soon as the call is received, the agent is informed of the keyword and its driving source 

Therefore, it becomes easy to target a set of keywords while working on marketing content 
2. Campaign-level tracking
In this analysis, you track how campaigns—offline or online—are driving leads. This feature is similar to keyword-level tracking as it assigns unique phone numbers. However, this is now done for each campaign such as TV advertisements, PPC ads, etc. 
When consumers call a phone number mentioned in any of the ads, it indicates how impactful that campaign is.
You're not just limited to the TV or digital platforms, but you can also analyze how billboard ads, printed ads, or Facebook ads are faring.
3. Multichannel attribution tracking
Customers often use their channel of preference to contact a company. It can be tricky to track down campaign performance when clients use multiple channels. 
Multi-channel tracking eliminates this worry by reading which campaigns are responsible for higher conversions.
How does call tracking help in marketing analytics?
Agents can sometimes fail to extract complete information about the customer in the course of their conversation. That's where tracking software comes in. Here's how you can use call tracking for better analytics:
Extract in-depth data:

Tracking solutions empower analysts to work on precise data, such as the number of calls, their duration, caller location, call history, and more

Prioritize resources:

The marketing sector is often restricted to a few resources. With detailed data, you can prioritize your resources and dedicate them efficiently

Record conversations:

Call recordings to help gain insights from consumer interactions and, thereby, generate leads

Identify effective keywords:

Keyword-level tracking enables companies to track keywords that led to the calls. Companies can center their campaigns around these terms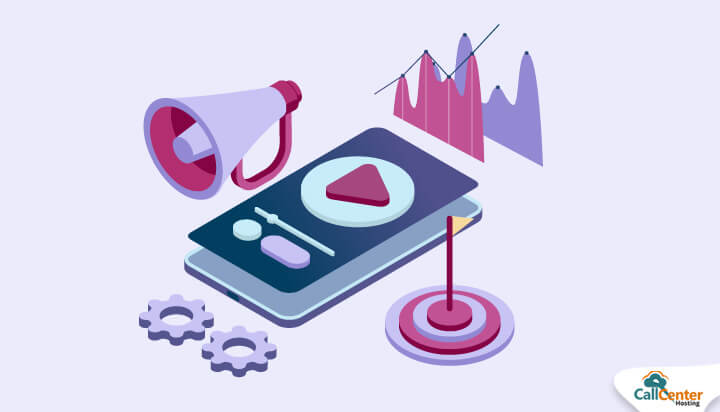 Ways call tracking can help in marketing
Now that we know more about this software, let's explore the ways it can benefit top firms. 
A molecular-level analysis encourages the optimization of marketing strategies for valuable incoming leads. This would ultimately improve the customer's journey with customized services.
Some key benefits are enlisted below:
Get granular data: The most evident benefit of call tracking is that it monitors and tracks incoming calls related to all the marketing campaigns separately. Each campaign is assigned a unique vanity or toll free number to streamline the data analysis process 
Customize IVR: Once you have successfully identified consumer preferences and marketing strategies, you can easily configure your IVR menu and simplify the routing path. A filtered call path goes a long way in establishing a professional reputation 
Improve your ads: Your marketing strategy does not end at the planning and execution stage. The next step is to maintain a follow-up with these campaigns. With the knowledge of effective keywords in your ad campaigns, you can optimize the results further
Track customer journey: The first aim of every marketing team is to be up-to-date regarding customers. The call tracking service works in synchronization with call records and CRM. 
It provides information to fine-tune marketing efforts and optimize campaigns in real-time.
Capture omnichannel customers: These days, people aren't restricted to a single channel while browsing services. Therefore, businesses need resources to identify clients across different channels. Doing so will showcase your company's omnipresence as well as portray you as an approachable enterprise. In addition, 24×7 availability on different platforms helps track data better.
Analyze revenue generators: Data from call tracking can also be used to identify campaigns that bring in more sales and boast high reachability rates. If a certain product range is not faring well, the company can look into its flaws and implement changes. Agents can monitor customer journeys and analyze their purchase history to create a valuable experience.
Integrate for better insight– Any business can integrate call tracking software with other systems to increase efficiency and advance the workflow.  For example, integrating with CRM software such as HubSpot enables detailed record keeping. Regular updates and consistent syncing with your business communication system ensures your records are accurate at all times.
Conclusion
Marketers work day and night planning strategies to bring in as much sales as possible. Awareness of their campaign status solves their concerns halfway. A call tracking software helps them have a clear picture of how different marketing schemes and campaigns are doing in the market.
A good platform provides value to the inbound customer calls and coupled with other modern technologies, significantly improves sales. 
Contact our sales team at 1-800-346-4974 to learn more about using call tracking to your advantage.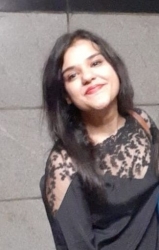 Latest posts by Aashita Sharma (see all)