Traditional telephony mediums don't match the requirements of the call centers anymore. Most of the call centers use the Internet to make or receive calls and for other necessary leg works to ensure better efficiency in their operations.
Though the use of computer and internet provides a plethora of features that enhance the call center's productivity, they also make the contact center vulnerable to some vital security threats.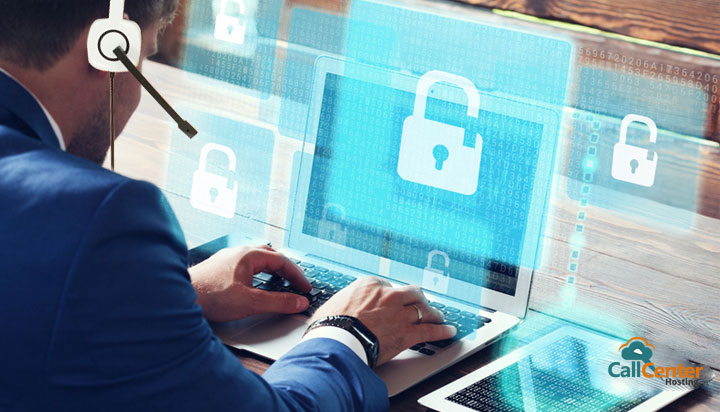 An attacker worth his salt can bring down a call center in no time. It is utmost important for any organization that uses internet-based call centers to implement effective safeguard measures. Following are some security threats that a call center might face along with the solutions to secure against them:
1. Telephony Denial-Of-Service Attacks
A Telephony Denial-of-Service (TDoS) attack makes calls to the call center in a number so huge that it is unable to handle them and gets overwhelmed.  It works similarly to a distributed-denial-of-service attack that is when a web service is overwhelmed by too many hits.
TDoS attacks are commonly made against banks, businesses, and emergency responders. Following the attack could be a demand for money in order to stop the attack. The money is usually paid out to the hacker via an anonymous and untraceable debit card.
Rescue Tip:
There are firewalls devised exclusively for VoIP connections that can filter and redirect the incoming calls in case it is detected as a possible threat. Usually, TDoS attack calls are executed from certain IP addresses and firewall can block calls from that IP.
While there are no foolproof ways to safeguard against these attacks, however, your call center hosting provider, the department of Homeland Security and FBI work closely to bring justice to the criminals.
2. Data Theft Attack
Call centers deal with customers from all around the globe and their contact details available with them. In some cases, more crucial details, such as- payment details, may also be available with the call center. Therefore, it is essential that call centers must secure their data.
A single lapse with data security protocol can end up causing massive financial damage for the customers and, eventually, for the call center as well. Such attack can be employed using the Internet, but in-house employees have the potential to do the damage.
Rescue Tip:
The only way to prevent identity thefts is having a robust environment of security practices. Allow convenience for the customers and agents, but that should not come at the cost of security.
Use encryption techniques and secure passwords to keep your ends protected. Do not disclose the customer details to the agents, unless necessary and prohibit them from using USR drives, camera, etc. at their workstation.
3. Violation of Do-Not-Call Registry
While it is not a threat directly to the call centers, the violations of the Do-Not-Call registries can end up making the organizations paying a huge sum of money in fines to the FTC. The Do-Not-Call List enables callers from receiving unwanted sales calls.
If a call center is verifying the contact details with this list then, they may end up dialing such numbers. A Do-not-call listed user can file a case on receiving unwanted sales and promotional calls. More than $70 million dollars have been collected by the FTC in the form of fines, penalties, and paychecks.
Rescue Tip:
Call Center should get a subscription to the FTC's white list. Many companies provide this service and some hosted call center solutions offer it as a part of the package. In case you want to do it personally, the best option would be updating the registry every weekend or 30 days to check all the recent additions.
4. Threats to Physical Security
Call centers may be operated from different global locations and therefore, organizations have to share their data with these locations. However, not all parts of the world are equally safe. Breach of security can be easier at places that have lighter safeguards, and it might end up affecting the organization on a larger scale.
Rescue Tip:
Besides the security measures taken to prevent unauthorized online access, the call centers should make sure that there are proper safeguard methods and guidelines in action to prevent regional unauthorized access as well. Passwords, security cameras, and guards are essential for this.
5. Identity Theft Due to Misdialing
Misdialing is a very common mistake made by people everywhere. Entering a single wrong digit can make the call go to a different number. Many fraudulent persons purposely take a number similar to one from a big organization.
Then when a user calls them by mistake they fool them by pretending to the actual business and then taking out their personal information and take money from them.
Rescue Tip:
Reserving all similar phone numbers is not possible especially for medium and small businesses. However, it is easier to inform your customers to be aware of suspicious activities.
Wrapping It Up
Failing to provide good security to your call center can be disastrous. Not only will it affect the company by hurting its assets but due to the extreme connectivity of today's world your reputation might be at stake. Therefore don't take security lightly and ensure that all entry points are covered. A secure organization is a healthy organization.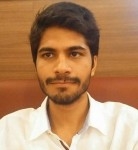 Latest posts by Nishant Kadian (see all)