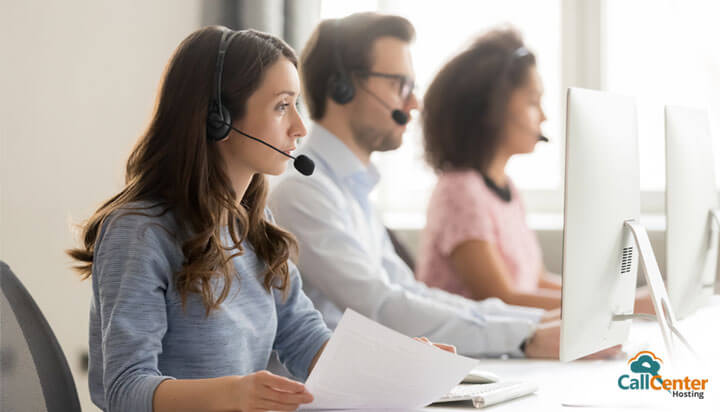 In today's competitive commercial arena, the survival of a business depends on optimizing customer satisfaction. However, this is not an easy task, as the customers' demands change depending upon the market trends along with the varying requirements or preferences. In this scenario, it is essential to stay in touch with the customers and to make sure that they can quickly access the business to resolve their queries or issues.
The call center professionals can help businesses maintain smooth communication with the existing customers or can engage the prospects with various campaigns. And the call center software solutions make it easier for the agents to monitor/track/manage/route the phone calls to or from the clients. The call center supervisors also benefit from using this type of software solution. They can monitor an agents' performance for appraisal or to determine the right agent for a particular problem or query. The supervisors can also identify the areas that need improvement in order to maximize customers' satisfaction.
Therefore, the call center software solutions can increase the productivity of an agency. However, it is essential for these software solutions to have the following 10 features for optimum performance.
1.  Automatic Call Distributor (ACD)
Automatic Call Distributor (ACD) can simplify the communication process and increase the staff's efficiency. It works hand-in-hand with the Interactive Voice Response (IVR) and Computer Telephony Integration (CTI) systems to determine the skill set of a call center agent before routing calls. An ACD can greatly improve a customer's satisfaction, as the callers receive the best assistance from the most efficient agents with respect to their problems.
The ACD system can also identify VIP callers. These calls are immediately routed to the agents. In the absence of an available agent, these calls receive the highest priority and are put at the beginning of a waiting queue.
The ACD system is also used to collect important data, such as the total number of incoming/outgoing calls, duration of each call, time spent by each agent on a call or average waiting period. Multi-national companies have call center agents/departments working in different locations. The ACD can route the calls to remote agents who are present at multiple sites or international locations.
2.  Multi-level Interactive Voice Response System
The ACD works in conjunction with a multi-level IVR system. Thus, the call center software solutions are equipped to recorded voice prompts depending on a business' unique demands or features. The multi-level IVR system enables callers to efficiently select where they want to be routed depending on a series of recorded voice prompts.
Since voice prompts can be customized, the IVR system can be used to deliver an important message to customers. The call center managers may even use the IVR system to personalize the greetings or to create various levels/menus for better understanding of callers.
3.  Skill-Based Routing Technology
Every inbound call center can gain from having this technology integrated into the call center software. This feature can route the callers to the most suitable agent depending on the following data.
A caller's IVR selections
The dialed phone number
The interaction history of a caller with the company
An agent's skill set or field/level of expertise
Languages an agent uses for communication depending upon a caller's selected language
A caller's/agent's geographic location
Skill-Based routing technology considers different features to determine the best agent.
4.  Separate Queuing System
To enhance customers' satisfaction, it is essential not to let a caller wait in the queue for a long period. Therefore, a software solution for inbound call-centers should be able to separate queues for departments and to pre-define the waiting period or the maximum size of each queue. An efficient call center software solution is also supposed to integrate the 'Callback from Queue' and 'Queue to Voicemail' features for optimum performance.
5.  Built-In CRM
The software solutions with built-in CRM and Enhanced Caller-ID technology provides detailed information regarding the callers (name, phone number, profession, picture, and other vital information) to an agent. The agent can also view the call-recordings, call-history, or voicemails if a customer had previous communication with the call center. The call center agents may use this data to efficiently resolve customers' queries/problems or for upselling/cross-selling.
6.  Integration with Business Tools
The latest call center software solutions can integrate with different types of business tools. This integration enables a call center agent to have access to a caller's complete contact history with a company, such as previous tickets/events/chat transcripts/cases/notes and various other data. The inbound call center agents can deliver organized and efficient performance using these data.
7.  Call Control/Recording/Monitoring/Barging
The latest call center software systems enable an agent to control the calls with the click of a mouse with control functionalities, such as hold, mute, transfer, hang-up or conference, on the browser.
The call-recording feature can record live calls. A call center agent may use these recordings for future reference and the managers may use the recordings to assess an agent's performance.
The call-monitoring feature enables a call center manager to listen to a live call while ensuring that agents or callers cannot learn about this monitoring. The call-barging feature enables a manager to drop in on live calls to communicate with a customer or an agent, directly. A manager may use these features to assess the novice agents' performance or to adeptly handle a difficult scenario.
8.  Dedicated Phone Numbers
A call center software solution that is capable of saving dedicated phone numbers allows the VIP/loyal customers or important business contacts/vendors effortlessly reach the agents of specialized departments. The agents may use this feature to offer direct lines to high-value contacts. It saves them from waiting in queues and navigating an IVR system to find a particular agent's extension.
9.  Real-Time Reporting
This feature displays the real-time call center metrics, such as the number of calls in queue, longest waiting period, average abandonment time or service-level, on an agent's and a manager's dashboard. The call center agents and managers may use this data to make informed and prudent decisions.
10.  Historical Reporting
This feature also displays the requested call center metrics from a specified period in the past. The call center managers may use these data, such as call volume, abandonment time, handle time, waiting period, or service level when scheduling the agents or making important staffing decisions. These data are equally useful in assessing the performance of various agents/teams/departments or an entire agency.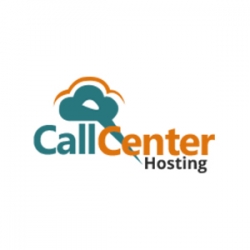 Latest posts by CCH Editor (see all)