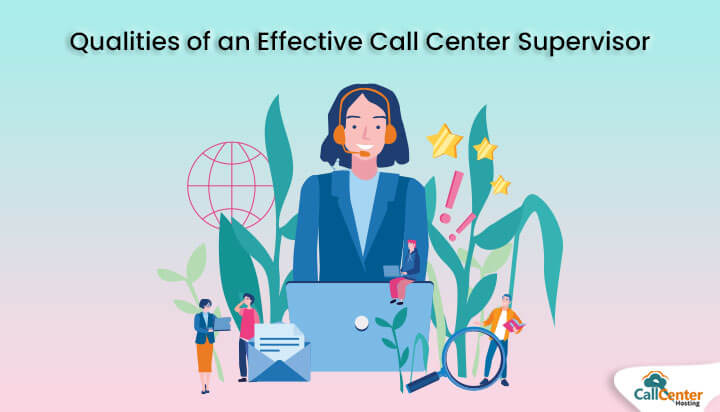 It is a known fact that call center agents work round the clock to ensure a healthy relationship between a company and its customers. Every business wants to be known as a trustworthy service provider.
Handling a significant number of calls daily and getting them resolved takes energy, time, and skills. Agents at the call centers are not expected to underperform at any cost as it has a direct impact on the company's image.
For the agents to work productively, there needs to be a driving force that pushes them towards achieving a goal at the end of each cycle. And then, the role of a supervisor becomes even more important.
Who is a Call Center Supervisor?
At a call center, it is the supervisor who does the decision-making and manages everything related to the calls and the agents' deployment.
The supervisor is responsible for motivating the agents, handling critical customers, train agents for efficient performance at the call center.
When an employee joins as a call handling agent, they may not have specific experience in managing inbound customer calls or making an outbound call.
All the monitoring and coaching sessions are carried out by the supervisor to ensure that the agents are not only taught but are being nurtured to provide exceptional customer service.
What are the Responsibilities of a Supervisor?
The above-discussed responsibilities are the only handful of many responsibilities on a supervisor's shoulders. Other than just being a good employee of the company, a supervisor is expected to be a great mentor and a trainer.
Since the supervisor is responsible for managing every agent and help enhance their efficiency, they are considered an integral part of management. A call center management would hire a supervisor who is capable of:
Handling critical situations and coming up with a perfect resolution to the issues.
Making sure that agents are working in compliance with the company's norms and meeting objectives that play an essential role in determining their overall performance.
Ensuring that management and agents work in cooperation to achieve a maximum level of customer satisfaction.
Answering each query of the agents and making sure that they don't get to face a similar situation in the future again when the agent is clueless.
Monitoring each agent's performance and scaling their growth after certain intervals of time.
Hiring the most suitable employees and training them for inbound and outbound calls and making sure that they prepare to face some common issues related to the job.
Pointing out issues ignored by the agent and proposing possible solutions.
Motivating agents and encouraging them to work beyond their limits to achieve a preset goal.
Required Qualities in a Call Center Supervisor
Now when you have come across all the responsibilities that a call center supervisor has to handle, it is the traits that determine how productive is the call center, eventually.
Apart from being educated and well-trained, a supervisor's overall personality needs to fill in all the checkboxes.
Let us have a look at all the qualities that are vital in a supervisor for the better performance of the agents and efficient call handling.
While looking for a supervisor for the call center, managers don't look for a hard-working employee who is disciplined and represents the company correctly, but a supervisor who knows how to handle several agents.
A supervisor has to juggle through a lot of things from agents' performance monitoring to resolving customer issues when agents fail.
1. Leadership Capabilities
The first and foremost trait required in a supervisor handling call center is that he/she could be a leader and acts as a driving force for the employees, especially the agents who handle customers over calls.
Leadership trait requires an in charge of a trainee to keep their employees engaged and occupied.
Agents are responsible for making and attending calls or do any work in the way directed by their superior. He/she must inspire them to thrive on meeting the goal. At the end of the day, what employees need is someone who can lead them to a better future.
2. Continuous Desire for Improvement
Call center managers do not naturally come with the best team to work with or get their brand an established name. When a supervisor is always eager to move forward and never turns his back when it comes to learning, he is making sure that the skill set stays revived.
An effective supervisor would always have a continuous inclination towards improving skills. A learned leader would help his subordinates develop their skills that will help improve their performance.
Motivating employees to move forward and arranging individual training sessions for them. Improvement and development will prevent stagnant work culture in the call center and would ensure a better customer experience.
3. Organized
For handling a large number of calls and issues, a supervisor needs to be disciplined. An organized superior inspires his agents to be organized and work on a pre-planned schedule.
A planned and scheduled process of work is what ensures the smooth running of the business. Managing multiple tasks at once and solving issues with a sorted nature would prove to be of great help to agents.
When we are sorted on the professional front, it helps prevent errors and mistakes. To keep the business running smoothly, one needs to be sorted in mind and not to get panic when a problem arises.
4. Approachable
There are times when agents face serious issues and are unable to fix them, that is when they need someone to look up to. When a superior is easygoing and acts as a helping hand, employees find it easy to approach their superior with their dilemma for a better solution.
The call center environment need not make the agents anxious and burdened with work. From personal to professional, agents should get all their problems solved. A supervisor should make sure that they are ready to listen to the grievances and answer them.
5. Multitasker
Multi-tasking helps generate profitable business and resolves various issues at once.
If a supervisor can tackle multiple tasks at the same time, it proves to be a good quality in a supervisor that is beneficial for the firm. Handling various tasks means getting more work done, which leads to enhanced efficiency.
6. Exceptional Communication Skills
Whether verbal or written, a supervisor is expected to communicate decently and smartly. Since call center work is all about communicating with customers over call, so the person leading the team must be good at this job of handling customers with his words.
Also, to improve agents' performance, it is a necessity that he can make himself clear with the instructions given or in simple yet powerful words. Sometimes the need to leave an impression on the supervisor requires the analysis of the way you communicate with them.
7. Management Skills
Another quality needed in a call center supervisor is the efficient management of agents, calls, customers, staffing, employee performance, etc.
Since a superior is a part of the management system, their primary duty is to manage employees and all other responsibilities that their job requires. Proper management ensures proper handling of intense workload.
A supervisor should be familiar with their goals and are always ready with a solution to every issue. Managing agents and monitoring their performance requires an excellent ability to manage extra workload and handle critical situations.
8. Excellent Problem-Solving Skills
An effective supervisor should be capable enough to foresee a problem and prepares his subordinates in advance. There can be instances when the superior is unable to identify the problem.
It requires them to come with an instant solution and always finds a way out of the peril. Other than being a problem solver themselves, supervisors should be a motivator and encourage others to act upon issues smartly.
9. Good Understanding
A confident call center supervisor with a positive attitude towards his employees and work makes him an understanding leader. An employer with humility in nature tends to understand his employees quickly and adequately.
Whenever a supervisor is considered understanding, agents can approach their seniors for any concern. A supervisor with an open-book attitude portrays them as the best person to contact for any type of issue, whether professional or personal.
10. Aware of Latest Technology Trends
Apart from being skilled, a call center superior should be well-versed and updated about the upcoming technology trends.
If a superior is aware of the latest technology trends, he might be able to find out some way in which they can incorporate these trends into the work for enhanced efficiency. A call center can evolve and improve only if they have the potential to use the latest technology fruitfully.
Conclusion
With all the qualities mentioned above, a competent superior would be easily able to face any issue at the call center. A superior's responsibilities are more than just looking over the employees and monitoring them. A supervisor is expected to figure out all possible ways to resolve every problem that arises at the call center.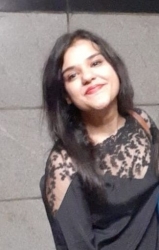 Latest posts by Aashita Sharma (see all)