Are you fed up with being restricted with a dialer provider which confines you to a minimum or no control over the software? Such providers often leave you helpless when the software almost reaches the end of its lifecycle.
VICIdial is an enterprise-level, open-source contact center solution that is suitable for call centers of all sizes and domains. The hosted VICIdial comes loaded with features that make inbound and outbound calls easy tasks. Other than streamlining inbound and outbound calls, VICIdial handles call routing, email integration, online chat, and call recording.
The impeccable design and efficient functioning of the VICIdial application makes it ideal for most of the industries around the world. From the sales department in Japan to a club in the US, VICIdial hosting has come as a blessing.
Before we describe how different industries and companies are using the VICIdial, let us know more about it.
What is VICIdial?
As discussed already, VICIdial is a cloud-based application designed for enterprises and industries which interact with people frequently. These industries deploy this application with the help of providers who host it.
Its skill-based routing feature enhances the call centers' abilities and customer support services to ensure their customers with efficient resolutions in the least time. Also, the application enables agents to switch from outbound to inbound calls and vice versa whenever necessary.
Among the myriad range of features, VICIdial provides some outstanding controls to the user, such as lead preview before calling, call listening and monitoring, forwarding dropped calls, estimating hold time of inbound calls, remote-agent calling and supports multiple languages.
The video below gives you a visual idea on the top 10 hosted VICIdial features you should know-
Industries Benefited by VICIdial
1. Hospital and Post-Checkout Services
The duty of a hospital is not confined to treating patients and diagnoses. Once a patient is treated and discharged, it is the hospital staff and customer support team's responsibility to reach out to the patients and keep a check on their health condition.
In such scenarios, it sometimes becomes difficult for hospitals (especially the big ones) to manage contact with numerous patients and have a maintained log of contacts. Also, there are times when patients somehow connect directly to the head doctor on their phone numbers.
To streamline such interactions with the patients or their families, the VICIdial plays the perfect role. The dialer is not just like the other dialers, which only focuses on making calls; instead, it does more than that.
The VICIdial smoothly dials and channelizes calls of every type; inbound, outbound. With efficient features and smart routing technology, the dialer ensures that there is lesser staff involved in keeping in touch with the patients.
2. Banking Industry
Banking industry needs to be careful about the authenticity of the account holders or prospective customers. It is essential to stay in continuous touch with the customers and account holders as the process involves monetary transactions and maintenance.
The VICIdial hosting can help the bank support service by handling a high volume of inbound calls or make numerous calls at the same time. Also, since there are a variety of departments that are involved in the business operation, diverting calls to these departments is a task.
Sometimes the routing process takes up a lot of time, and not every other dialer can smartly direct the call to its correct destination. VICIdial is well equipped with smart skills to route the calls to the right staff.
3. Education Industry
While managing an educational institution, it is vital to stay in continuous touch with the students and, sometimes, their parents. There are certain situations when the school or college wants to make announcements at short notice. These announcements can be related to change in exam schedule or placement drives or even event rescheduling.
So, to spread such news in the least time, the school support service must make calls precisely to each student and ensure that none of them gets missed. This process would take up a lot of time and energy.
Such situations can be handled by hosted VICIdial software, which can automate the calling process. The dialer also offers an interactive IVR technology that answers most of the queries of students, staff, and parents.
4. 911 Emergency Response Call Centers
We all know how much importance do emergency calls hold. There are no calls as urgent as a civilian in danger. It is the ultimate duty of law enforcement bodies to ensure that they reach the crime scene in the least time.
The civilians can dial the provided emergency number 911 to reach out to the police force and the emergency department whenever they feel unsafe or are in danger. There are times when there are many incoming calls from people across the district or the street. These calls require immediate response and action.
The process can be streamlined and simplified using the VICIdial software that makes and attends calls automatically. Also, it routes them to the correct department and the available attendee. With efficient call flow and management, VICIdial even enables call recording while listening and supports variable languages to ease communication with the victims.
5. E-commerce and Shipment Services
Who does not want a happy customer? A satisfied customer leads to higher growth in business. E-commerce services have to stay in touch with their customers and promote their site among the unaware audiences. This requires connecting to them via all possible connections. The most commonly used one is the voice call channel.
VICIdial plays a significant role in enabling a smooth system of communication with buyers and customers. Generally, customers are curious about their packages and shipment. Such customers reach out to the websites via call and need to be routed to the correct agent who could quickly answer their concerns.
6. Newspaper Circulation Services
Newspaper circulation agencies have to manage a large number of records related to their subscribers. VICIdial can help these agencies by automatically controlling the grievances and requests of their customers and responding to them with the best resolutions.
Also, the dialer eliminates the hold time for the inbound calls and the need for specialized staff to answer these calls. The smooth call flow will generate a significant number of sales.
7. Insurance Companies and Debt Collection Services
Collection interests and clearing debts require the companies to reach out to the number of account holders and money borrowers. The VICIdial dialer automates the flow of incoming calls and also responds to them most efficiently.
Apart from responding to the calls, VICIdial application can be useful for calling out the sales or inviting the customers with attractive, discounted offers.
The Last Words
With exciting features ad smart functioning skills, VICIdial offers ease at its best and helps you with a lot of processes. The features list comprises of various features such as scalability, ability to handle remote agents, three-way calling, configurable IVRs, call recording, scheduling callbacks, and many others.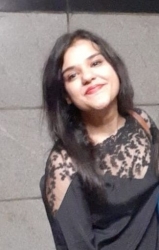 Latest posts by Aashita Sharma (see all)