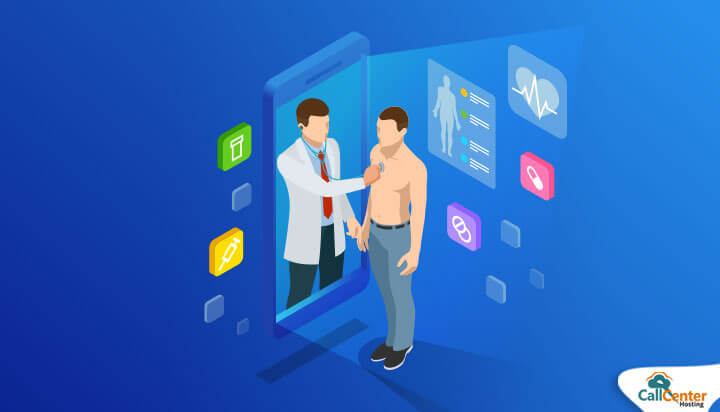 The outbreak of COVID-19 has taken a serious toll on healthcare workers and medical experts around the world. We know how the medical staff works hard day and night to help patients and keep the death rate in check. With no viable vaccinations in sight and symptoms as subtle as cough and mild fever, the virus continues to spread its roots fast and deep. 
Even though most sectors and services were halted with lockdowns and physical restrictions, one sector powered through—the medical sphere. Doctors, nurses, ward boys, and ambulance drivers continued to work round-the-clock. 
This has left us with fewer on-duty doctors, shortage of medical supplies, 24/7 emergency situations, growing cases, and a severe scarcity of healthcare resources. 
While there's a greater requirement for medical attention than ever before, people are sceptical about stepping out for checkups in fear of contracting the disease. 
In today's technological era, we can overcome any obstacle. The pandemic-induced crisis has also found its solution in video APIs. You may be new to this term or have a vague idea about it. In order to learn to use video APIs as ammunition for doctors, physicians, and healthcare workers, you must know what they are and how they work. 
So, get on board to learn more about this ray of hope amid the current difficulties.
What is a video API?
Video API stands for Video Application Programming Interface. It is designed to set up an interaction between two or more applications or software. It basically provides access to video services and allows their use as an application.
Depending on specific audience and usage, video API is categorized into three types: video streaming API, video platform API, and video player/client-side API. 
Just like its definition, the need for video API in the healthcare industry is also simple and understandable. Let's look at the whys and hows of video API in the medical sector, especially during the pandemic. 
Why does the healthcare sector need a video API?
Here are some insights into the unavoidable circumstances and restrictions caused by COVID-19.
·  Immediate need to go contactless
Since social distancing is the need of the hour, people are hesitant about visiting practitioners and coming in contact with medical equipment in common use. Additionally, visiting a busy hospital requires travelling, security checks and waiting with other patients. To avoid this, people prefer not to visit hospitals and clinics
·  Limited time available to doctors
No doubt hospital staff are overworked and sometimes overwhelmed. Wearing PPE kits and frequently sanitizing the clinic causes a lot of hassle, leaving doctors with very little time to dedicate to patients wholly. Moreover, with cases rising every hour, it has become difficult for medical staff to treat non-COVID patients. 
Take this example: a person gets food poisoning and needs to see a doctor urgently. He visits the clinic and waits for another two hours for the doctor to get back from the emergency. Even after consultation, he finds that getting a follow-up appointment is tough. 
This is what most patients are experiencing. Doctors have such a hectic schedule that they're not able to give their undivided hours to every single patient. 
· Rapid growth of positive cases
More and more people are testing positive for the Coronavirus, thereby also leaving nurses and doctors vulnerable. Reports of healthcare professionals being infected with the virus have secured a permanent column in the daily news.  
WHO recently stated that "Globally, as of 2:01 pm CEST, 19 October 2020, there have been 39,944,882 confirmed cases of COVID-19, including 1,111,998 deaths, reported to WHO."  And these figures change every second.
So, how can all these problems be solved with a simple cloud communication solution like video API? 
How Video API can simplify medical processes?
Being cost-effective and user-friendly, video API has been welcomed with open arms by the medical industry. Since patients and doctors can address each other in real-time, its following has grown each day.
It enables medical specialists and practitioners to deliver exceptional care, efficiently treat patients, and monitor their health––all during a live call that only needs an internet connect. Additionally, video APIs also enable doctors to hold conference calls and online seminars to educate more people about the virus.
There are a lot of ways a video API can aid medical operations and ensure the continuation of diagnosis even in hard times. Here are some of those:
1. E-diagnosis and health monitoring
Patients with chronic diseases such as diabetes and hypertension need to be monitored and diagnosed from time to time. The video set-up allows them to book virtual appointments with physicians whenever they wish to. Similarly, physicians can keep tabs on their patients' health by contacting them frequently over a video call. 
The API sets up virtual clinical visits and establishes a live diagnosis session, all while keeping the WHO regulations and safety concerns in mind.
2. Update audience about ongoing medical complications
Doctors constantly study developments in the field of medicine—from new strains of disease-causing microbes to innovative clinical trials and treatments. 
Similarly, new discoveries regarding the COVID-19 pandemic can be sent out via video messages to keep patients notified about symptoms, vaccines, medications, precautions, etc.
3. Spread awareness about mental and physical health
Since people are confined to the four walls of their homes, they tend to get stressed and, eventually, burn out. Receiving a mental boost and physical training during such times can be a huge source of comfort for many. 
Video APIs can be used for online gym sessions and to set up support group meetings through conferencing—right from home. Assign personal trainers or hold online fitness sessions for patients, or even for the general public.
4. Real-time communication in emergencies
An emergency situation such as a patient experiencing a heart attack or an accident requires first aid or CPR on the spot. Via video call, a physician can conveniently direct the surrounding people to handle the patient till help arrives.  
Such a process helps avoid further deterioration in the patient's condition and increases their chances of survival.
Common challenges faced by hospitals in the development of video API
There is no doubt that the use of video APIs in the healthcare industry has been a blessing in tough times like these. But, it hasn't been as easy as it looks, either. One may encounter a lot of barriers while setting up a virtual communication system, such as:
Budget restriction-

With businesses shutting down, the economy has seen a downfall. It can be difficult for hospitals to gather funds for setting up video APIs.
High ROI expectations

– Not every patient can be satisfied with diagnosis over a video conference. This may result in unexpected outcomes and low response rates.
Efficient monitoring

– It is difficult for doctors to always be available for all emergency cases or patient monitoring. This can lead to inconsistencies in the nature of the services delivered.
Building centralized programs

–

With doctors, practitioners, nurses and patients spread across the world, it can be difficult to bring all of them on the same page and provide an efficient diagnosis process.
Such obstacles can act as a speed bump in the way of ongoing developments in the medical sector. Therefore, overcoming them is of utmost importance, especially in the present pandemic era.
All the aforementioned challenges can be tackled with a little consideration from government authorities and respective medical councils for consistent and quality healthcare services.
Conclusion
Video APIs play an important role in humanizing an organization. In the case of the healthcare industry, the benefits of video communication are many. Using video conferencing for treating patients from a distance is an intelligent choice.
During the pandemic, doctors, their clinics, and the hospitals are prone to feel disconnected more than ever. Furthermore, there is no assurance if the ongoing situation will completely heal in the near future. Video APIs provide a level of efficiency that assures patients that their medical concerns are being addressed in the best way possible. 
Thus, they're likely to feel more valued and important. Go ahead and try out video API solutions for your practice—and you'll notice the difference in results right away.  
Call 1-800-346-4974 today or send us an email at sales@callcenterhosting.com and we'll get right back to you.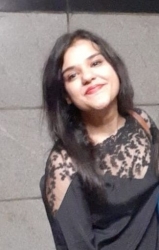 Latest posts by Aashita Sharma (see all)