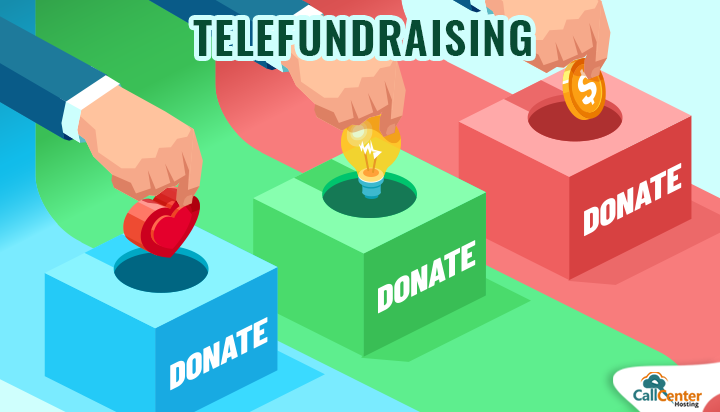 Nowadays, gaining donors' attention has become challenging as people inboxes are overloaded with donation emails and messages. People have stuck with these kinds of emails, and even without thinking, they delete it or marked the email as spam.
At present, the mailing is not an effective platform to gain attention. Whereas calling is a wonderful method to connect with donors' in real-time. A phone call gives a chance to build a relationship, whereas other communication channels can lose human touch while asking for donations.
Because in today's time, everyone likes personalization, and calling is the most dependable tool that can drive force behind successful fundraising campaigns.
Through a live call, you can effectively address donors for what you are asking for a donation. You will be able to convince and remove their doubts in real-time that will help to convert donors into potential leads.
Basically, telephone marketing or telefundraising is a way to collect donations over a phone call. A phone call makes personalized and high impact interaction that another fundraising tool can't do.
Benefits Of Telefundraising
Below, you will find many other benefits of telefundraising that why you should opt this for fundraising:
1. Cost-Effective
Traditionally, people go to a donor's home for asking money for their non-profit organizations, which is a time consuming and unlucrative process. Telefundraising is a better alternative to this practice as calling results in lower costs, and you can connect with many potential donors quickly and easily.
2. More Personalized
Human interaction brings a personal touch in conversation. If you are emailing your donors about donation campaigns or asking money for non-profit organization via email, there are very fewer chances that a donor will pay attention to such email. Because people receive many messages related to donations, and no one gives attention to such automated and scripted emails.
If a person or agent asks for donations via call, he/she will be able to guide donors in a more personalized way that will help to gain donors' trust, which, in turn, will increase the chances of getting a donation.
3. Highly Scalable
Traditionally, more staff is required to collect funds as volunteers had to visit the donors personally. But with telefundraising, you do not need to hire more people as less staff is required for your marketing campaigns. This saves your efforts and time in workforce management.
Also, you can easily add or remove your calling plans or make changes based on your business requirements, as telefundraising VoIP solutions are flexible and offer you pay-as-you-go options.
4. Better Call Quality
Gone are the days when people contact donors personally by visiting their homes. In that case, monitoring their work and the quality of communication is difficult for the business owner or managers.
But with telefundraising, you have better control over the communication process. Automated outbound dialers such as predictive dialers allow you to listen (or monitor) calls; managers can whisper in between the call to guide agents.
Best Practices and Tips for Telefundraising Campaigns
Above, you have learned some benefits about telefundraising, now it's time to understand how you can make your calling campaign more engaging and effective.
1. Be Authentic
The very first step for any telefundraising campaign is, train your agents with the right piece of information. Because service representatives are the reflection of your organization. Guide them properly so that they don't sound monotonous.
2. Don't Just Say – Communicate
No one wants to listen to an endless or long speech because it creates monotony. Make a two-way conversation and create a call flow that covers all queries and directions to fulfill your business goals. Never stick to a predefined script, improvise wherever required.
3. Set Specific Goal in Mind
Before calling to donors, understand to whom you want to reach and why? Never prefer cold calling, set specific goals in mind, and create a strategy to achieve those goals. This will help to gain potential donors.
4. Listen to People
The important point for the successful fundraising campaign is respect to people's wishes. If someone is not interested in receiving phone calls, then don't call them again. Listen to your donors and communicate by understanding their wants and needs.
5. Give Reason for Fundraising
While making a call, you should always know the purpose of your campaign. Provide a reason for what are you calling, this will make donors understand and spark them to connect with your business or donate for your campaign. Also, effective communication skills in agents help increase positive responses; provide them the right tools and training accordingly.
6. Test Campaign Before Launching
Instead of making your campaign live instantly, make sure to test this on a small set of the target audience. Then, based on the engagement, see where the improvement can be made.
Comparison of Telecalling with Other Fundraising Channels
1. Emailing and Telecalling
As you may have seen, your inbox is full of unopened mails, and no one pays attention to such mails. So, there are higher chances of getting an email trashed or missed from the receivers' eye.
No doubt, email marketing has negligible investment, but this can't be much productive for a fundraising campaign. Whereas, telecalling ensures a better ROI as it helps telecaller to build a strong relationship with donors.
2. Digital Fundraising and Telecalling
Digital fundraising (i.e., social media) helps you to create awareness about your business/cause; also, it is a direct method to ask for donations from donors.
You can ensure an effective fundraising campaign if you embed both – Digital fundraising and Telecalling at the place. Provide a business number such as a virtual or toll free number on digital channels to help your visitors connect with you easily.
3. Printing Fundraising and Telecalling
Earlier, non-profit organizations used pamphlets for fundraising. It is a simple way to broadcast your message among people.
You can combine both – printing fundraising and telecalling, by providing a phone number along with the printed column/advertisement to help a donor contact your organization.
Conclusion
The donor perception varies with time; that's why you must always look up for better ways to connect with them. Create smart strategies for fundraising as it is not easy at all; also, ensure the right telecalling tools at your place that will help to give a great boost to your telephone fundraising campaign.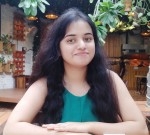 Latest posts by Naina Rajput (see all)