Customer service operations have a huge impact on business performance. Excellent customer service can lead to increased customer satisfaction and brand loyalty, whereas bad service can result in lost revenue and decreased business reputation. That's why providing a good level of service to the customers is essential for every business.
A customer will always prefer to take services from a business that provides excellent customer service. Also, he/she is likely to refer that business to others, thereby increasing the advocacy rate for the business.
Developing customer satisfaction and loyalty is equally important as delivering good products. When a customer gets a customer service that is up to the mark from the very beginning of their customer journey, he/she will likely have an increased loyalty with the brand. Because customer service starts with the relationship that a business develops and nurtures with its customers gradually. Additionally, after-sales support drives customer satisfaction level towards higher loyalty.
Ensuring an unmatched standard of customer service helps to make and maintain long term relationships with customers.  Additionally, it helps to retain customers.
Good customer service makes an identity among the competitors, which ensures better ROI. Research shows that
Business costs five times more to gain a new customer than it does to retain an old one.
Also, Increasing customer retention rates by 5% increases profits by 25% to 95%.
These statics shows how customer retention is important from the business growth perspective. Customer retention is a result of excellent customer experience. You can get effective business results if you:
Understand Customers' Viewpoint
Act according to customer feedback
There is no doubt, providing quality customer service ensures a great ROI in the result. Start with these small changes in your business operations and make your business more successful. Below you will get more insights on how a business can gain more profit by serving their customers in an efficient way and maintaining a high level of customer service.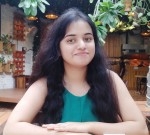 Latest posts by Naina Rajput (see all)