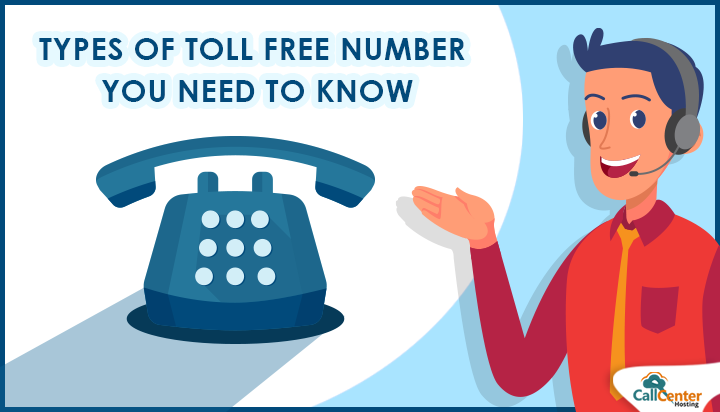 Seamless communication gives an edge to your business in the market, and toll free numbers are one of that solution that can streamline your business communication while increasing the customer reach. 
If you are a business owner and looking forward to increasing your customer base, provide customers with a toll free number. 
Toll Free Number (also known as Free Phone Number) allows a customer to contact a business without paying calling charges associated with the call. Toll free numbers are an important business asset that can bring a bundle of opportunities for your organization. 
Below is the list of some crucial benefits of having a toll free number.
1. Increases Brand Image
Toll free numbers are much easier to remember and work for every business irrespective of their sizes. Having a toll free number gives recognition and can bring more business as people are more likely to call you.
2. A Perfect Marketing Tool
Using a toll free number in your business makes it easy to keep track of marketing efforts. As businesses use multiple strategies to promote their products and services, it becomes difficult to analyze which campaign works best from a business perspective. 
Toll free number not only expands business reach but also boosts brand recall. They can help improve the marketing campaign ROI as they are easy to remember and free of cost, so customers will surely reach out in case of any business inquiry.
3. Improves Customer Satisfaction
Customer appreciates when they need not pay the business for getting assistance. Toll free number is one such medium that builds customers' trust towards the organization, which, in turn, improves the level of customer satisfaction.
4. Easy Porting
Portability is one of the essential factors offered by toll free numbers. If a business is moving from one location to another, then there is no need to switch to another phone number. Toll free number portability allows business owners to keep their existing numbers, even if they are shifting to another location.
How to Choose the Right Toll Free Number For Your Business?
A lot of toll free number options are available to select from, according to the business requirements. Although, the purpose of all types of toll free numbers is the same.
Here, we are going to explain different types of toll free numbers that are used by most of the organizations, let's go into deep:
1. International Toll Free Numbers
Traditionally, toll free numbers are country-specific, which means you have to pay calling charges if you are dialing from another country. Country specific number restricts the callers to dial a number free of cost if they are making the call to another country number.
But an international toll free number increases your global reach without incurring charges even if you are calling from another country. With these global phone numbers, customers or clients can call a business free of cost, no matter where a business is located. 
Area of International Toll Free Numbers
International toll free numbers have become essential business tools for all sizes of companies. The companies who have customers in multiple geographic locations, use these numbers to serve customers better.
Let's say a business's physical presence is in Australia, and it has customers in Germany and England as well. An international freephone number will allow customers from Germany and England to dial numbers without paying any charge, as all business calls will automatically be forwarded to the head office in Australia.
Businesses can gain loyalty among customers as these numbers help to maintain an international presence without changing their business phone numbers.
2. Domestic Toll Free Numbers
Most of the companies preferred local toll free numbers (aka domestic toll free numbers) for their national presence. These numbers facilitate business communication across the nation. 
Also, these business phone numbers don't incur any charges if a caller contacts a business via mobile phone. Usually, extra charges for calling from a mobile phone occurred with ITFS numbers (International Toll Free Numbers), but domestic toll free numbers are free from these restrictions.
Area of Domestic Toll Free Number
Businesses who target only specified locations in their respective nations use these numbers. Also, the businesses that give access to their customers to dial their business numbers from any device, including payphones and mobile phones, use these numbers.
3. Universal International Freephone Numbers (UIFN)
Like other types of numbers, Universal International Freephone Numbers don't cost to the caller, only the receiver pays. Companies operating across the globe use UIFN numbers. These numbers consist of 11 digits, which includes a 3 digit country code followed by a global subscriber number.
Area of UIFN Numbers
UIFN numbers are mainly preferred by large enterprises that prefer a single number for all business operations. UIFN number covers more than 50 countries that help businesses to serve their customers regardless of their location.
4. Vanity Toll Free Number
Nowadays, companies have been trying to come up with many ways to add meaning to their business numbers. And this can be achieved with vanity phone numbers. These phone numbers are easy to remember and would be the perfect choice to be recognized among competitors.
Vanity business phone numbers are freephone numbers that consist of the sequence of digits and alphabets. These numbers differ only in appearance. 
For example, a food delivery company that is offering PIZZA may use this type of combination 1800-GET-PIZZA as their vanity toll free number. This type of combination is easy to remember, while many companies use all numeric digits ending with repeated sequences.
Area of Vanity Number
Travel agencies, food delivery companies, and other businesses are leveraging advantages from these numbers as they are memorable and represents the brand.
Summing It Up
Before obtaining toll free numbers, firstly understand what your business needs and get the solution accordingly. These numbers can bring a positive change in your customer service, along with maintaining customer satisfaction. Free phone numbers act as a convenient platform where your customers can connect with you effortlessly.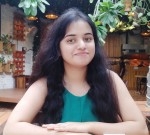 Latest posts by Naina Rajput (see all)