Customer service is one of the top priorities that businesses focus on. They need to make the service process extremely seamless and hassle-free for customers. This is where vanity phone numbers come into the picture.
Business phone numbers are often very long and difficult to remember. This leads to the loss of prospective customers. But with vanity phone numbers and people can easily remember and contact your business.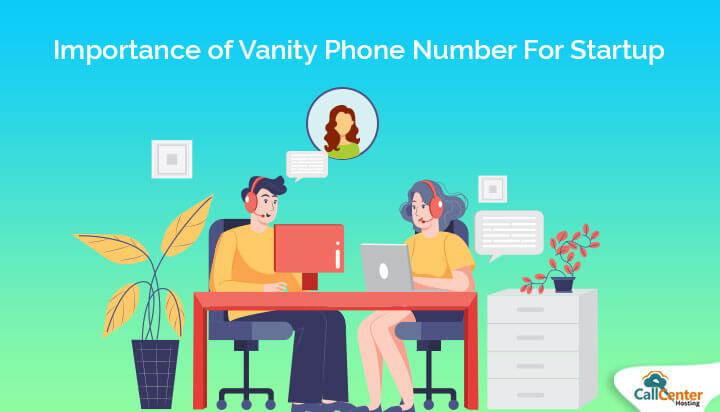 "But what exactly is a vanity phone number?"
The best and easiest way to explain the entire concept of vanity phone number is by citing some examples. Now, if you have a florist business and also offer home deliveries via telephonic orders, having a regular phone number might be a little difficult for your customers to memorize.
So, to make it easier for the customer to remember a business service number, it is important to have a number like 1-800-FLOWERS or 1-800-CAFETERIA. If you take a look at the dialer of your mobile phone, you will see each numerical has a few alphabets assigned for it, similar to how messages were typed on old keypad phones.
So, the phone number that people will need to dial to call you is 1-800-3569377 (flower) or 1-800-223383742 (cafeteria). All that the customers would need to do is dial the numbers for that specific alphabet, no need to memorize any contact details.
Besides just being easier to remember, these vanity phone numbers also help you promote your business in a very creative way. If you are the only business to have a vanity number among your local competition and use the fact to promote yourself, it will have a positive impact on your customer turnover.
Why Do Startup Companies Need A Vanity Phone Number?
If you run a startup company, you should consider having a vanity phone number for your business. After all, with the kind of automation and technology that the modern commercial sector is adopting, consumers no longer like to work hard to avail of any service. Instead, they would be more intrigued by a business that makes it easier for them to contact any time.
If this reason isn't enough already, here are a few more reasons why you should have a vanity phone number for your startup business.
There Are Easy To Remember
The first and foremost advantage that vanity phone numbers have over any random set of numbers is that they are easier to remember. Vanity phone numbers allow customers to call the service provider by simply spelling out the service. Imagine how easy it is for people to just dial 1800-BURGERS and order their snacks! This will surely boost your sales.
They Are Very Professional
Having a vanity phone number for your startup is much more professional than having your contact number. The more you promote yourself as a professional service provider, the easier it is for your prospective customers to trust and try your offering.
They Portray Your Business Straightaway
The more you brand your business, the higher chances for people to remember it. Why do you think cafeterias and coffee shops have the name both outside and inside the counter? The more people see the name everywhere, the more they will remember the existence of your business.
The same is the case with vanity phone numbers. The moment any random person sees your number, he/she will come to know what your business deals with. And once they come to know that 1800-COFFEE_SHOP exists, it will just be instantaneous for them to call you straight away when they need the service.
They Are A Great Marketing Tool
This is just an implied advantage of using a vanity phone number for your startup business. You know, '1800-PLUMBERS' is a better marketing tool than '1234567890'.
So whether you advertise your service physically via billboards or online, such a contact number will itself double up as a great marketing strategy. Even if people don't remember the name of your business, they will remember the phone number.
They Bring Better Turnover
If you have any individual or a few of them managing the incoming order, you will notice that the inbound calls have increased greatly. And needless to say, the higher the queries or orders, the higher your turnover.
They Are Extremely Flexible
Startup businesses require a lot of flexibility. Keeping this in mind, vanity phone numbers are made to offer just that. One of the best parts of having such a contact number is that you can divert them directly to your cell phone if you need to. This allows you to attend customers and queries even from your home.
They Are Toll Free
This has to be the best part of having a vanity phone number. The worst thing for any customer is to make an order over the phone for a pizza and be charged for the call.
This is generally the case if you have a regular phone number listed as your business contact. The fact that vanity phone numbers don't charge the callers anything, they bring higher chances for your business to succeed.
Finishing Up The Story
Vanity phone numbers have almost become an indispensable addition for startup businesses for the various benefits that they offer. After all, you wouldn't want your business to remain a startup forever without scaling it up.
And even if you run a B2B business, you can yield the same benefits by having a vanity phone number. However, the most ideal way to promote your B2B business with a vanity phone number is to have them with the name of your business (1800-your_business_name).
So, the next time any of your prospective clients needs to contact you for any service that you offer, they will not have to Google up your business or visit your website to get your contact number.
Offering ease of usage and convenience is the best marketing tactic.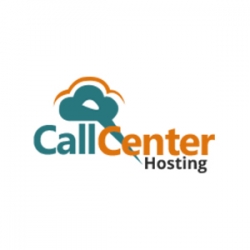 Latest posts by CCH Editor (see all)