In contrast to conventional phone numbers which is bounded to landlines, a virtual phone number exists independently.
For a small business, it is difficult to manage and set up a phone system.
According to a statistic, there are only 3-4 people while starting a business.
However, as the business grows the need for affordable and efficient phone system becomes apparent, and that's where the virtual phone system.
But, why do we need a separate phone system for office when we already have a mobile phone?
Well, one main reason is it offers separation of calls meant for business and work. Virtual phone numbers are powered by internet technology that provides special features such as call routing options, international calling, and more.
Here is a should video describing "Four reasons Why a Virtual Phone Number Is Perfect For Your Business."
Still not clear? Here is a brief discussion about the virtual number and why it is perfect for your business.
What is a virtual phone number?
A virtual phone number is a number used to route the call to the user in another area code as if it were a local call without incurring long distance charges.
Virtual phone number is hosted on the cloud that enables more features in less cost by providing all the hardware, maintenance, and management.
Here are four reasons why a virtual phone number is perfect for your business.
Benefits of Internet Telephony:
Using an online phone number provides the freedom and flexibility of using a particular number in the workplace. It helps to separate the personal and official calls.
Also, with the help of integrated IVR services, customers are taken through the automatic calling system and according to their query can either choose to solve the problems automatically or route it to the right department for better customer service.
Global Calls at Inexpensive Rates:
It is the most significant advantage of having a VOIP number. It not only reduces cost but helps in scaling up the business by reaching out to larger companies and international clients.
Easy Management of Call Records:
Virtual phone numbers provide various features that help in managing all the call records efficiently.  It offers versatile features such as automatic call recording, IVR menu, call logging, customizable voicemail, and more.
No Extra Hardware:
With virtual number service, businesses don't need to provide specific, encrypted phones for the employees. A call can be made anytime, anywhere. As a result, it helps in saving hardware cost while activating VoIP services.
Wrapping Up:
It not always the size of the business that drives a search for the solution but the "looks-like-a-bigger-business" ability and convenience that these solutions provide. A virtual number can be beneficial for every size of business to communicate with the customers.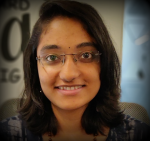 Latest posts by Jincy Joy (see all)