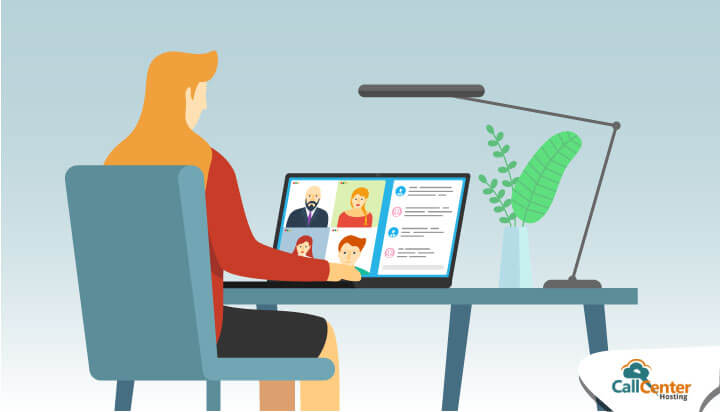 The current pandemic situation has taken a toll on businesses of all industries. Stakeholders are looking for ways to tackle this crisis in a way that minimizes the impact on their customers. The education industry is no exception to this.
While business owners from other ecosystems are adopting remote working to ensure minimal physical exposure, the education industry is also trying hard to keep going with tools like video conferencing.
According to a report by Global Market Insights, the video conference market crossed 19 million USD in 2019 and is expected to grow at around 19% between 2020 and 2026.
While we're all familiar with the importance of video conferencing when it comes to unifying distributed business set-up, let us look at how it is aiding the education industry. 
What Is video conferencing and how can it be used?
Video conferencing is a meeting that is conducted over the Internet. The participants may attend this meeting from the comfort of their home and connect using their devices like smartphones, laptops, or desktops. This tool comes with several features like screen sharing that can be used to make the online meeting experience much more interactive and interesting.
With this understanding, let us now take a sneak peek into the qualities that make video conferencing a game-changer for the education industry.
Helps connect with experts irrespective of their location
The major challenge students and parents face is reaching out to the right teacher for different subjects. With the pandemic making it almost impossible for students to attend classes physically, a deterioration in the quality of teaching has been a serious concern. 
The lack of expert teaching has forced parents to make do with whatever additional help they can get their hands on without much hassle. Moreover, since work-from-home has affected work-life balance, it has become difficult for parents to spend quality time teaching their children themselves.
However, video conferencing helps tackle these challenges effectively. This medium of teaching allows parents to reach out to experts for the subjects they need irrespective of their location. 
All one needs to do is schedule a video conference with an expert and attend classes right from the comfort of their homes. Video conferencing has helped the education industry by paving the way for unified collaboration.
Enables access to students from remote areas
Students from remote areas have always suffered due to a lack of quality education infrastructure. Several have missed opportunities to explore their caliber just owing to their geographical location. 
Though this pandemic has been tough for all of us, it has helped students from remote areas use the power of video conferencing to connect with professors across the world. These students are now able to use their mobile devices or laptops and desktops to attend classes online without having to travel and go for classes in state-of-the-art institutions. All they need is an internet connection and they will experience learning just like any other student. 
This helps them with the opportunity to learn and in with the competitive environment and cope based on the need of the hour. Video conferencing is a strong tool that will support students to overcome their inhibitions and equip themselves with competent capabilities.
Allows better one-to-one interaction during the class
Interacting with the teacher is important for every student. A typical classroom setup has at least forty students. Even if the teacher is particular to interact with everyone, they may miss out on one or two students in one or several sessions. 
Students may have doubts and may hesitate to approach the teacher in person. These clarifications may pile up and result in an unclear inclination of the student towards the subject. 
Video conferencing overcomes these issues. Every participant attending the session has the option to ping the teacher separately during an online class. This way the teacher can either clarify doubts on the go or save them for answering after the class is over or during a doubt session.
Either way, the students can ask their doubts and get them clarified from the teacher without any hesitation or awkwardness. The teacher, on the other hand, can have a record of students who are interacting during and after the class hours and motivate the less-interacting students for better results. 
This ensures that the teacher and the students are benefited from the chances of improved learning.
Eliminates the need to travel
The major challenge this pandemic has posed to the education industry is the need to cut down travel for students. Schools and the educational industry include crowding. No parent will be willing to risk the safety of their child. Also, even during non-pandemic times, some students had to travel for hours to reach their school or educational institution. This may result in them becoming tired and losing focus in school.
Video conferencing helps overcome this issue. Parents are relieved from the burden of sending their children to schools in faraway areas. They can simply join classes through video conferencing without having to go anywhere. This helps children save precious energy and focus more on academic and co-curricular activities.
Allows recording of classes
Every student is unique in their own way. They have their own style and speed of learning. Forcing all the students to learn at the same pace can cause unwanted stress. 
Though the subject is delivered during class hours, there is a chance that some of the students might need more help or a repetition of the same topic discussed. However, it is normal for the students to hesitate to approach the teacher for clarifications. 
Video conferencing comes with options to record the entire online session. This way, the students can re-attend the classes and refer to the content whenever they want. Again, if the students are not able to attend the classes due to unavoidable reasons, they may use this recording option to go through the topics covered later. This allows flexible studying options that help the students to perform better.
Enables visual trips to places
Schools and educational institutions have been insisting on the need to go for tours. This helps the students to gain better knowledge about various places that have cultural and educational importance. However, because of the global pandemic, such trips and tours are not possible for educational institutions. 
Video conferencing can enable students to visit and experience the beauty of places through options of virtual touring. All you will need to do is fix the date and time of the tour, sit back at your home and enjoy.
Several places of historical and educational importance maintain the option of virtual tours. This also helps travelers and cultural enthusiasts from distant areas to get a view of these places without the need to travel.
Moreover, this option saves the cost that goes into traveling and accommodation for students thereby making it a cost-effective alternative.
Helps parent-teacher quality interaction
Parent-teacher interaction is an important part of a students' evaluation. These interactions help parents to better understand the way their wards are performing at school. Again, the teacher uses this opportunity to recognize any weakness the child may have and let the parent know for improvement. 
However, time and again, parents have found it difficult to attend these interactions due to lack of time or their busy schedule. As these interactions are mostly planned during school hours, working parents may find it difficult to make it for the meeting.
Video conferencing has helped parents handle this difficulty to a great extent. Online meetings do not need any travel and help parents meet teachers in a virtual set-up. They can do this from their laptop or any personal device of their preference. This kind of comfortable set-up helps both the teachers and parents to focus more on the subject of their meeting rather than worrying about travel and taking time off from work.
Parting words
The education industry is a sensitive space that lays the foundation for students to build themselves into competent individuals. Though this pandemic took a toll on the way lessons were delivered, video conferencing has helped transform the education industry and its approach towards students. Hopefully, the points mentioned above will give you an idea about how video conferencing has been a game-changer in the education industry.
If you are in the education industry and looking forward to getting a video conferencing solution for your institution, you can get in touch with one of our experts at 1-800-346-4974 or write to us on sales@callcenterhosting.com.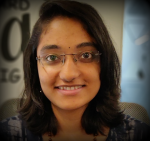 Latest posts by Jincy Joy (see all)