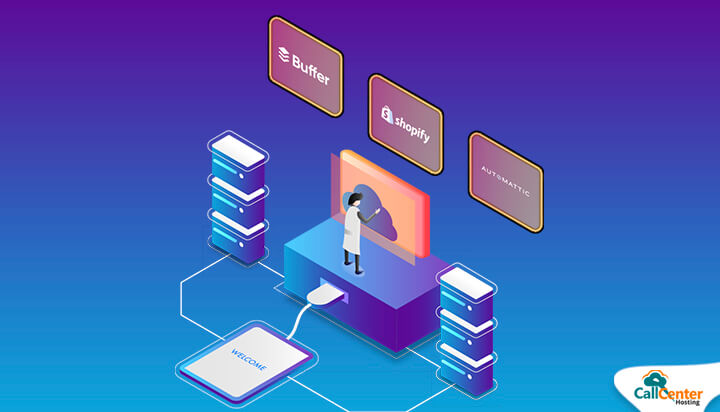 The COVID-19 pandemic flipped every aspect of not just our personal lives but professionally too. With businesses trying hard to get over challenges in the current workplace, one huge change that seems to have become the new norm is remote work.
With social distancing becoming mandatory, several companies have temporarily closed down. However, many organizations have been functioning in a distributed set-up. 
Though remote work may sound just as normal as any other day at work, a successful digital transition involves many nuances.  From setting up a centralized working ecosystem to providing the required software and hardware infrastructure and ensuring sensitive data security—all such challenges need your attention when going remote.  
So, with this idea, let us delve further into making remote work successful.
How can remote work be handled effectively?
Remote work comes with loads of advantages like allowing your employees to work flexibly from the comfort of their home, eliminating the need to travel for long hours, and an unparalleled work-life balance. However, remote work is also dreaded by a few because if managed improperly, it may end up ruining your professional life. 
What aspects should companies keep in mind before adopting remote work? Let's look into the working strategy of organizations that have already taken the plunge—and are doing it successfully.
Here, we have consolidated the working culture of three such companies that shifted to remote work effortlessly. Check them out right away!
About them
Buffer is a software application company that provides tools for managing professional social media accounts. This includes scheduling, calendar syncing, and giving analytical options for platforms like Twitter, LinkedIn, and Facebook. The primary goal of Buffer is to help companies save their time and enable them to engage with their target audience effectively. 
With a team of 85 members in a completely distributed set-up across 18 countries and 12 different time zones, they've excelled at coordinating remotely. And yes, they do not have a head office!
Why did they go remote?
Buffer has been functioning in a remote set-up for over a decade—and virtually since 2015. 
Starting in the UK, over time, four of the original nine-person team relocated to San Francisco to facilitate partnerships and integrations. But this arrangement was short-lived as they were asked to leave San Francisco due to visa limitations.
Alternatively, Buffer began to hire their team from across the globe to work from their respective locations, thereby resulting in a virtual setup. The company had to choose from operating remotely, having a hybrid system, or setting up an office. Buffer's CEO Joel Gascoigne did not prefer a divide in the company. He did not want his employees to be displaced forcefully. So naturally, he opted to implement a system of remote work.  
Learnings from Buffer's work culture
Focus on output rather than input
Stakeholders at Buffer believe in the output delivered rather than measuring the input provided. This is done through appropriate goal setting. Every team fixes their individual goals and works towards obtaining them. Weekly and monthly targets are fixed based on the project needs and tracked effectively by managers. This helps the team to stay on par with the organization's goals, increases trust within the members, and helps boost the overall mental well-being. They feel satisfied when they complete the assigned task and accomplish their set objectives. 
Buffer doesn't merely focus on clocking in and out but on the final quality of deliverables. They monitor employee progress closely while providing full employee freedom during working hours. 
Provide an appropriate toolkit
The success of a remote team lies in collaboration. Every team in a virtual set-up will need several tools. Do not think twice before investing in these. For example, if you feel your employees need a paid tool for gauging their social media campaigns, allocate funds for the same. Also, ensure that they are provided access to collaboration tools. Your team should be able to connect either to unwind themselves or reach out to superiors when they need help. Instant communication is absolutely necessary.
Buffer uses several tools that ensure their employee connectivity and happiness. However, you mustn't overload your team with tools. Make sure these tools are available for your entire team to access and they are well trained to utilise them effectively.
About them
Shopify is an Ottawa based multinational e-commerce company. It helps online retailers with program services like payments, marketing, and customer engagement tools. Its aim is to support small businesses and simplify the process of owning an online store.
With 5000 employees across Canada and the globe, the firm intends to shut down its office indefinitely.
Why did they go remote?
Shopify was one of the first to take the plunge into remote work at the beginning of this pandemic. Though they are unsure about how this ecosystem will shape, their prior experience with remote workers has made the transition easier for them. Moreover, they already had a hybrid working environment due to which the shift to remote working was still comfortable. 
Learnings from Shopify's work culture
Motivate employees to disconnect
Time away from the screen is important for mental well-being. Employees do need time to relax their minds instead of just working the entire day. Shopify understands this and encourages its employees to take breaks at regular intervals. The firm also conducts virtual reading sessions, team engagement activities, and interactions to help employees disconnect from work.
Furthermore, Shopify insists that their employees send an "out of office" message every day they sign out for the day. This helps them disconnect from their professional life and better focus on themselves.
Healthy team culture and regular interactions are super important for your employees. They should be allowed to reach out to each other not just for official clarifications, but also for a virtual water cooler chat. This helps them relax and share views casually. Shopify motivates employees to use their chat rooms for this purpose. They are free to connect to anybody across the organization to have a casual chat. 
However, you should note that these interactions should be maintained in a way to relax rather than becoming a distraction or paving the way for negative discussions and gossip culture.
About them
Automattic Inc. is a web development company that was founded in 2005. They are best known for operating WordPress, the popular blogging and publishing platform. This organization has been constantly contributing towards the open-source WordPress software. 
Why did they go remote?
Automattic started as a remote company. They were distributed right from the beginning because they wanted to explore talents from across the globe rather than staying confined to a particular area. At this firm, employees can work flexibly according to their time zones and can collaborate on open-source projects naturally. 
Learnings from their work culture
Automattic does not insist on employees to be available at the same time. They are allowed to work based on their time zones, flexible to them. Every team member is left independent without micromanagement. They can connect with their superiors in case they need any help. But they aren't confined to specific directives other than requirements for the project. This approach paves the way for continuous learning, improvement, and builds better team players.
Encourage team collaboration
Though the workers are scattered, the company ensures team members meet once or twice a year, collaborate on projects, and get a chance to know each other. They also conduct team building activities to engage their team and initiate interaction between the team members. These activities help better collaboration and easy flow of communication.
Going forward
Undeniably, we are new to remote work. However, there are many who've been early to the scene and are already reaping the benefits of smarter technology. Learning from companies who have been remote for quite some time is a good idea. Hopefully, the abovementioned experiences will throw light on how better you can handle your remote environment.
Reach us at 1-800-346-4974 or support@callcenterhosting.com anytime and we'll get back to you. Your cloud journey is just one phone call away.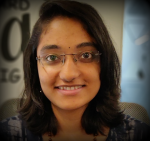 Latest posts by Jincy Joy (see all)