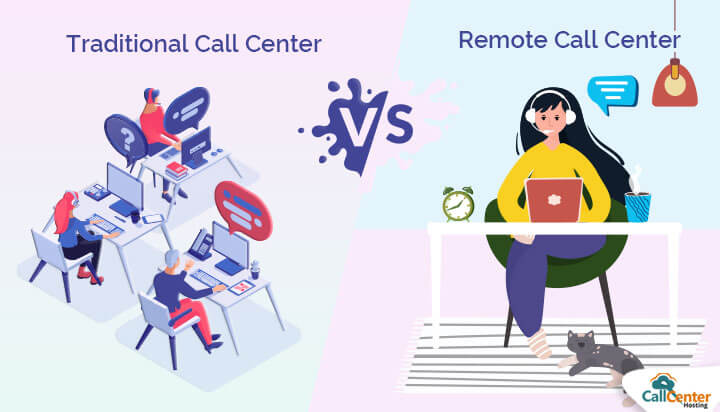 From old times till now, business operations have always revolved around the customers and buyers. Whatever the channel, call centers have always aimed to reach out to the customers out there and ensure them with the best resolution.
Organizations belonging to any sector, including health, insurance, real estate, or technical support, always rely on the customer support service to gain customer satisfaction.
With the call centers, effective management comes as a big responsibility for handling each customer in the best possible way. Looking after a call center is not easy; it involves monitoring agents, recording calls, and ensuring no customer returns empty-handed.
In the current scenario, when every other business is planning on reducing the cost of hosting and customer handling, remote working has emerged as the best way for the companies to operate a call center.
The method is not just cost-efficient but eliminates the time usually wasted in traveling. Both the terms, remote call center software, and traditional call center differ in how they provide flexibility to the agents and the business runners.
There are instances when managers and supervisors are confused about whether to deploy the cloud call center software or migrate the call center remotely. This article ahead is sure to clarify such thoughts and tell the difference between the two.
Read on to know how the traditional call center differs from the cloud call center software.
1. Thorough Monitoring
Traditional call centers do not give managers the feasibility to keep a close watch on agents and their activity. In the case of remote call center software, it becomes necessary to look at what the agents and employees are doing.
Remote call center software allows the managers to access the agents' systems and monitor each activity.
To fight with the distance barriers, businesses have started opting for remote call centers over traditional call center software. The remote call center solution is comparatively flexible, agile, and comes loaded with an end-to-end monitoring system. This leads to higher reliability and gains the trusts of the businesses shifting for better platform and network.
2. Flexibility
While talking about flexibility, the most common concern is the ease of the agents. A traditional call center is not always flexible, whereas the cloud call center software offers liberty to the agents to work from anywhere.
Irrespective of the location or time, agents with a distant call center software are sure to experience the freedom of working while sitting anywhere. This offers excellent ease to the agents who like to operate in their comfort zone.
Flexibility also helps keep agents motivated and allows them to work whenever they feel it is okay. Letting agents work according to their comfort and where they feel more productive.
3. A Complete View Of Agents
As discussed, managers need to have a close look at agents and what they are doing. It is essential to know if an agent is sitting idle or is piled up with long queues of waiting callers. This need arises primarily when agents are operating remotely and not on-premise.
With a traditional setup, it becomes easy for the managers to know the whereabouts of their team and its employees when on-premise. This helps streamline the flow of communication, but it hardly lets the managers get a 360-degree view of the agent,
In the case of remote call center software, managers can access agent data and complete details about each element of the call and caller.  Also, remote call center software offers a comprehensive view of the agents in real-time.
This helps in enhancing productivity and maintaining customer support quality.
4. Team Collaboration
When it comes to operating from homes, it is imperative to maintain a collaborative environment among all the teammates. While an agent is present remotely, he/she needs to stay in continuous touch with the manager and fellow agent.
An external entity should not be able to spot the difference in location and must realize the united nature of the call center.  To ensure a seamless flow of communication and smooth connectivity, the contact centers must deploy software that fills the communication gap and portrays integration among team members.
With huge points of differences between the ease of communication provided by traditional call center software and remote call center solution, it is easier to say which one is better and proficient.
And when considered carefully, cloud communication solutions are better than the traditional one as it lets you draft data and implement documents in real-time. They enable efficient communication across any distance or time zone.
5. User-friendly Interface
Remote call center solutions are known to be useful when it comes to enhancing agent productivity. It allows the agents to log in to the device of their choice and not just tool, but it offers opportunities for browser and even premises.
Irrespective of all these flexible elements, agents get to keep up with all the call center operations and handle all customers and callers.
The agents can do all of this because of the interactive dashboard that makes every function handy and eases the calling job. With an integrated user interface, the agent can learn and observe customer data in real-time. Within a few clicks, one can easily make, pick, or route calls to the destined agent.
Wrapping Up
A call center manager might often get confused between choosing the traditional call center and the remote call center software. Both solutions have their benefits and shortcomings.
With features such as end-to-end monitoring and user-friendly interface, remote contact centers get a notch higher than traditional call center solutions that offers complete flexibility.
In the end, call centers are the only line of interaction between the customers and the businesses. The call center solutions have advanced technologically and have delivered opportunities to managers to operate from anywhere at any time of the day. From sales to queries to generating leads, call center solutions have helped in driving customer support quality.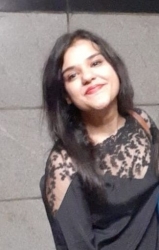 Latest posts by Aashita Sharma (see all)