There's a famous proverb in English that says,
"All work and no play makes Jack a dull boy."
The literal meaning of this proverb comes out to be that without time off from work and time making fun, a person becomes both bored and boring.
In a call center environment, with all the stress and redundant calls, every agent has the probability of being dull. Agents need some time off at work and some time to have fun so that they can concentrate on work better. Having fun has also been linked to employees being more productive and producing better results.
Apart from increasing productivity, customer satisfaction is also enhanced if the agents are having fun at work. Since customer satisfaction is highly dependent on the agent behavior and experience, it is essential that the agents feel happy and motivated in the call center environment.
The infographic below will give you an idea of how to keep your employees motivated and happy in the workplace.

Call center fun has been linked to and helps in:
Enhanced Motivation: Having fun at work motivates the employees and give them a reason to work towards the betterment and produce positive results.
Increased Productivity: As discussed earlier, happy hours and activities help balance employee workload. Managers need to incorporate fun with work in order to enhance their overall productivity.
Reduced Stress: A call center environment can get very stressful with a high volume of calls and deadlines. Fun activities and hours help reduce the stress of employees and help them perform better.
Higher Job Satisfaction: A happy employee is less likely to leave the job and more likely to be satisfied with the work and the work environment.
Improved Task Performance: Rewarding agents and giving them equal amounts of fun hours help them better perform their tasks and gain more productivity.
Now, let's look at the 7 fun things to do while working at a call center:
1. Casual Fridays Redefined:
Let your employees wear casuals and enjoy for an hour or so in the beverage or food happy hour, on the house, of course! Step up the casual Friday game.
2. Let Them Compete:
Play fun games and lighten the mood of every agent. Make them play passing the parcel or share the most embarrassing stories to let go off their stress and laugh a little.
3. Basket Of Happiness:
Create a basket with comfort things like soft toys, cookies, candies, and squishy balls to be passed around employees. Especially those having a stressful day.
4. Let The Incentives Flow:
Let your agents know they are valued and appreciated by giving them praise and bonuses whenever they perform well or finish a task before the deadline.
5. Broadcast Happiness:
Give out public appreciation and pat on the backs to employees performing well and doing more than the ordinary. Let them feel special and appreciated.
6. Eat-Out Days:
Create your own traditions and take your employees to eat out or have an outdoor day occasionally. Such days help them connect and perform better.
7. Your own Olympics:
Instead of sports, let agents compete for KPIs, and the one that has the maximum score gets the price. The winners can be announced at a wrap-up party to make it more interesting.
Keep your agents happy and give them an environment that they find comfortable and fun to work. For advanced call center solutions and more such content, look through and subscribe to the CallCenterHosting Blog.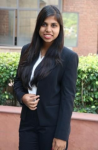 Latest posts by Niharika Gupta (see all)