The call center trends for 2019 saw the rise of call center analytics, social media engagement, and the importance of AI.
Businesses are already changing at a relatively faster pace than it was expected. Domains like call center technologies lay enough emphasis on customer satisfaction, improving customer experience, enhancing service levels, all this while simultaneously increasing the sales of the organization.
Artificial intelligence, big data, business analytics technologies are driving incredible innovations and bringing tremendous advancements that are making it possible to do stuff with user data that people only dreamed of a while ago.
In this blog post, we will look at some most dominant trends for the year 2020 that will make a considerable impact on the way call center industry works. We will look at the developing areas in terms of business strategy and how businesses can change their means of customer service.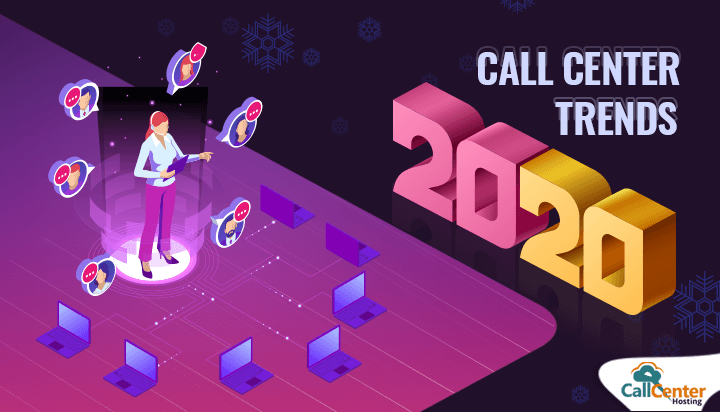 Call Center Trends 2020 Table of Content
AI – The Driving Force
Omnichannel Communication
Data and Speech Analytics – The New Norm
Text Marketing Returns
Social Media Engagement
1. AI – The Driving Force
"A recent Gartner report  suggests that 55% of established companies either have started making investments in the potential of artificial intelligence or are planning to do so by 2020."
Artificially induced intelligence in machines is said to bring a drastic difference in the way companies interact with their customers. Most importantly, AI is expected to be omnipresent, which means that that it will influence the way customers engage with brands, technologies, and so on.
Let's look at some key areas where AI is said to be functional –
Implementing Intelligent Call Routing
Call routing refers to the process of directing the incoming calls to the available agents in a call center. It will help save time for call center executives who initially had to devote long hours coding the routing algorithms. Now, artificial intelligence can predict the best available service group according to the profile of the customer and direct the call to that agent.
Alternatively, Artificial intelligence can also be used for skill-based routing to ensure that the customer call is directed to the right agent.
Providing multi-channel support
At times there arise issues that are much more complicated and cannot be solved with the conventional problem-solving approach of the agents. An intelligent AI-powered support system can direct the customers towards parallel support channels.
Performing Well Informed Actions
AI-assisted automation of customer service platforms has the power to perform multiple tasks and generate immediate responses.
AI for customer service will identify the issues of the customers, process, and learn from the customer information and respond with the optimized solutions.
Key AI Will Be the Driving Force Trend Takeaways

✔  Most companies will invest in AI by 2020

✔  Skill-based routing using AI will optimize call volume

✔  Customers will have access to multi-channel support

✔  AI-assisted customer service platforms will be developed
2. Omnichannel Communication
Omnichannel communication is now a well-established concept and has been widely used in contact centers. It refers to exceptional customer experience across multiple channels. This trend has grown over the years and is the critical differentiator of proactive brands and reactive competitors. More and more call centers are transforming into "Omnichannel Call Centers."
Call centers are aiming to take the omnichannel support one level up by ensuring the seamless customer experience. This also includes delivering "a constant customer experience" across every touchpoint.
More call centers will focus on maximizing the omnichannel support. Brands will lay more emphasis on building one brand and consistent voice channels. This can be accomplished by maintaining the same response on call, text, or even in automated response mail.
Key Omnichannel Communication Will Flourish Trend Takeaways

✔  Omnichannel communication is the means of offering personalized communication

✔  Call centers will focus on delivering "constant customer experience"

✔  Omnichannel communication helps the customers to navigate between different channels
3. Data and Predictive Analytics – The New Norm
The capabilities of data and speech analytics are expanding all the time. According to a survey, 66% of call center businesses are looking forward to investing in Advanced Analytics to provide a better customer journey. Analytics in a call center help in creating an effective strategy for improving the business outcomes and performance metrics.
Analyzing the call history and data is of utmost importance from a call center manager's perspective. Many call centers have an insufficient amount of data to perform an analysis of the call center agents' performance. Therefore, to tackle this problem contact center is coming up with the analytics program that focuses on automating the process of providing customer data.
One such concept is Predictive Analytics. The predictive analytics program focusses on transcribing speech to text so that an agent can review the text for potential queries. This program will be used for predicting future outcomes and the best possible solutions that can be framed.
The predictive technology will be used widely to analyze a huge chunk of data, including live audio streams, recorded voice files, social media engagements, emails, chats.
Thus, in the future, we can expect greater use of behavioral and predictive analysis to predict human behavior.
Key Data and Predictive Analytics Will Evolve Trend Takeaways

✔  The trend of automatic analysis is likely to grow

✔  Predictive analytics will be used to derive insights into agent productivity and customer behavior

✔  Contact center analytics will deliver smarter, proactive results
 4. Text Marketing Returns
The use of digital channels for customer service has been on the rise. Text messaging is one of the most prominent and active channels of communication. The reason behind text messaging being a convenient mode of communication is that it allows the businesses to respond immediately to the customer service issues in the form of a simple text message.
According to Attentive, 98% of Americans are open to receiving offers from brands in the form of text messages. Companies are using text marketing technologies, namely using clickable links in SMS', videos, gifs, maps integrated within the text message.
Now, this mode of communication is useful because the messages always get delivered; that is, if you have an internet connection, you see the interactive chat message; otherwise, it displays a simple text message.
The text messaging and email marketing are said to be on the hype by 2020 that will include more marketing campaigns using clickable SMS, sending promotional offers to the customers, and customers may receive their first RCS (Rich Communication Services) message.
Key Text Marketing Returns Trend Takeaways

✔  Customers prefer to contact customer service through chatting or texting

✔  Rich Communication Service lets you embed clickable links, videos, gifs, maps

✔  Text messaging will evolve, and more customers will prefer it over phone calls
5. Social Media Engagement
Social media platforms have become a necessary touchpoint for both brands and customers. Customers reach a company's social media profile in case of any problem or query. While a website is crucial for a brands' online presence, social media customer care offers a comparatively convenient mode of communication between the brand and the customer.
According to Smart Insights, 1 in 3 users prefer using social media when reaching out to a brand or business for customer service. Social media customer care is growing exponentially, and customers' demands are also rising.
Thus, social media is becoming an integral part of unified communication. Companies are making use of AI-powered chatbots, sentiment-driven analytics to respond to personal queries online. Social media platforms also enable two-way interactions between the customers and the company. Customers can provide their feedback more conveniently on social media.
A rise in the use of social media for customer care is expected to be seen in the coming years.
Key Social Media Engagement Trend Takeaways

✔  Social media is the most effective way to interact with and support customers

✔  It allows establishing a two-way communication

✔  Valuable feedback and reviews from the customers can be generated
Stay Ahead of the Change in Call Center
Competition in the call center industry is going to get even stiffer. Call centers need to evolve and work in accordance with the evolving technologies.
But it is essential to mention that delivering high-end customer service and creating smooth customer experience still form the foundation of any business. Thus, any technical or social advancement in the business revolves around the customer.
Call centers are expected to evolve and incorporate newer advancements while aiming to deliver the best possible customer service.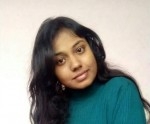 Latest posts by Kritagya Pandey (see all)