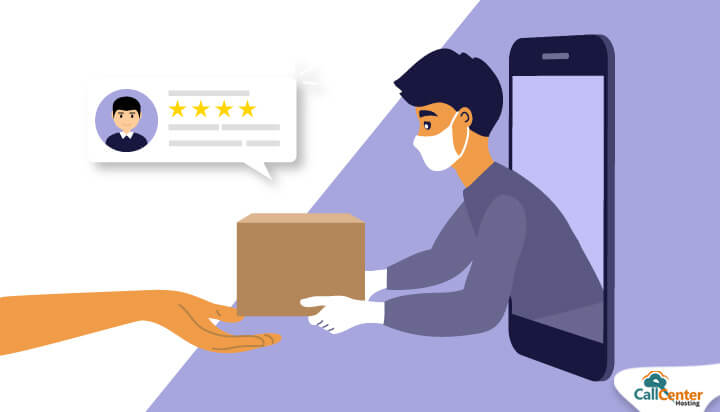 Picture the year 2021. Lives are back to normal. People are no longer limited to virtual meetings. Shopping malls and theaters are open, and traveling is on everyone's mind.
However, despite a return to 'normalcy', the post-COVID-19 era will still be a transformed space. We've been forced to rethink the concept of customer service over the course of this pandemic. Therefore, there has been a considerable shift in the notion of delivering quality user experience.
How will businesses evolve, adapt to, and reimagine consumer demands in a post-pandemic world? The answer is simple: it depends on the way people react and adjust to the new atmosphere, that is, hack new ways to live.
It is important for businesses to become great listeners—empathize with customers, and interact with them in real-time. To quote Mark Zuckerberg, the CEO of Facebook, "The biggest risk is not taking any risk. In a world that is changing really quickly, the only strategy that is guaranteed to fail is not taking risks."
Let's look at how customer experience will be impacted in the upcoming COVID-free world and what relevant buyer-centric strategies are businesses expected to develop.
1. Focus on the Fundamentals: Care & Personal Connection
People need guidance, care, and adequate information to navigate the uncertainties and concerns that arise post-pandemic. It has been found that 64% of customers buy from socially responsible brands, a figure that has only grown significantly in the past two years.
The first step towards establishing and reviving client connections post-pandemic is to reach out. A focus on delivering genuine support speaks volumes to the clientele.
For example, credit card companies can waive off one-month interest on the cards to reduce financial burdens. Schools and colleges can reduce the admission fee and offer free online education.
2. Understand Customers' Preferred Channels of Communication
When asked to define their needs, consumers are increasingly placing safety, ease, and convenience above everything else. In an intricately connected world, having quality conversations while saving time is of the essence. Therefore, digital channels of communications have been on the rise—with their quick speed and minimal effort model.  
Social media support, online chat, and emails are taking over phone calls as the primary mode of communication between companies and customers.
3. Help Customers help Themselves
Did you know 73% of consumers prefer to use a business' website instead of social media channels for support? The self-service trend will continue post-pandemic as well since it allows quick response to user problems.
These options enable businesses to provide a positive user experience. It is uncertain if your staff will be able to return to the workplace right after the world unlocks. Therefore, self-help options ensure that all consumer requirements are met without compromising on health and safety.
4. Digitize the Shopping Experience
If I can do it online, I will. Walking into your favorite store, hanging out in that coffee shop around the corner, or watching a movie on a Friday night are no longer part of our daily routine. Considering the great financial impact COVID has had on us, commercial transactions are now accompanied with caution and thrift. 
Online retail and shopping are predicted to bloom post-crisis if retailers focus on their health and safety standards. Thus, businesses must enhance their company website and provide a smooth online shopping experience to users.
5. Bring your Business to Customer Homes
Home delivery has now become a necessity instead of an option. Meituan is a food delivery company in China with 5.9 million partner retailers and 700,000 active daily couriers. The company reported that more than 80% of all orders made between January 26 and February 8, 2020, requested contactless delivery service. The major driver for this change has been the concern for safety and sanitization in all our purchases. 
Businesses can set up their own contactless delivery through APIs that integrate the existing business program with the home delivery service platform. The software receives information related to transport management, such as the order or package number, customer data, and delivery address. This wealth of information helps deliver seamless service. 
The COVID-19 pandemic will be recorded as one of the most significant global events, posing a humongous challenge to humankind. It has forced organizations and governments all around the globe to rethink and respond to protect their people.
To Wrap Up…
"The rules we've lived by won't all apply."—Astra Taylor, filmmaker and author of Democracy May Not Exist, but We'll Miss It When It's Gone.
As we've established, the post-COVID era will require brands and businesses to focus on providing reassurance and gaining trust. The future calls for identifying new opportunities and exploring the scope of modifying services for the new normal.
More than anything, companies have to stress on building a 'living business model' that's compatible with the ongoing crisis and maintains continuity.
How To Respond?
Now
Next
Conduct an end-to-end, comprehensive customer experience audit:

Consider consumer touchpoints and devise a plan of action.

Identify new business opportunities as life gets back to normal:

Identify the key areas and opportunities to gain client confidence and regain trust.

Consider the necessary changes in your products and services:

Use buyer personas to define touchpoints before and after lockdown. Analyze the impact on your products and services and how you will fit in the post-COVID world. Determine all the channels needed to stay in contact with your clientele.

Establish a living business model:

Make a business model with recovery plans for any unforeseen events. Analyze your reaction time and make sure to reach out to the customers on time.

Remodel marketing techniques with more focus on customer service:

Rethink marketing strategies and sales channels depending on new buyer trends. Take into consideration consumer priorities, the shift in needs, and safety concerns.

Assess the cost of confidence and devise ways to establish trust:

Focus on building confidence through every channel. Rebuild trust, quickly and credibly. Most importantly, reach out and listen to your customers.
Key Takeaways To Enhance Customer Experience:
Behavioral changes and shifts in consumer demands are inevitable concepts in a post-pandemic world. What can you do next?
Listen to the customers

Learn from their experiences

Reassess your brand and business

Evaluate health and safety norms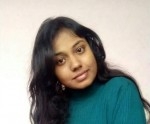 Latest posts by Kritagya Pandey (see all)