The global outbreak of COVID-19 has stalled business operations all over the world, making it a challenge to maintain continuity. However, remote working has come to the rescue, causing a rapid increase in operations in all business domains.
Contact centers are a prime functional unit for businesses since they carry out real-time interactions with the customers. This year many contact centers are shifting to the cloud, enabling remote working.
But Why Does Your Business Need To Have A Virtual Contact Center At All?
A virtual contact center is a cloud-based solution that unifies communication channels to provide seamless customer experience. Over the years, customers' demands have been changing, and now they expect a dedicated omnichannel experience from businesses.
A virtual call center is geographically limitless and can be scaled according to business needs. Cloud-hosted virtual contact centers come along with unique features that facilitate uninterrupted remote working and help businesses boost customer experience. 
The below infographic will give you an idea behind the virtual contact center, how to set up one, the features one should look before finalizing a call center solution provider.

Let us understand the many compelling benefits of moving a small or mid-sized business call center to the cloud:
1. Availability: Be Available To Your Customers 24×7
One of the most significant advantages of virtual contact centers is that businesses can be available to customers at all times. Firms can now function from any remote location in the world. 
Geographically dispersed contact centers are not a problem as companies can extend customer support anytime. Call center agents also find it very convenient to connect with customers from the comfort of their homes. 
2. Scalability: Add or Subtract Features According To Business Needs
Scalability becomes a flexible option when virtual contact centers are hosted on the cloud. Businesses can add or delete functionalities according to their requirements. Since customer expectations keep changing with time, virtual contact centers allow companies to modify their technologies to keep up with growing demands. 
3. Affordability: Move To Cloud Cost-Effectively
Virtual call centers are cost-effective and convenient to set up. Moving call centers to the cloud reduces the overall expenditure for the businesses. The upfront costs of virtual contact centers are considerably low compared to traditional centers. Moreover, it also eliminates the need to purchase and set up heavy hardware. 
Every business wants to build highly personalized experiences and increase their workforce productivity. Virtual call centers and remote working are the new industry norms—and they're here to stay.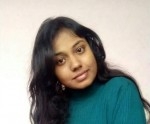 Latest posts by Kritagya Pandey (see all)