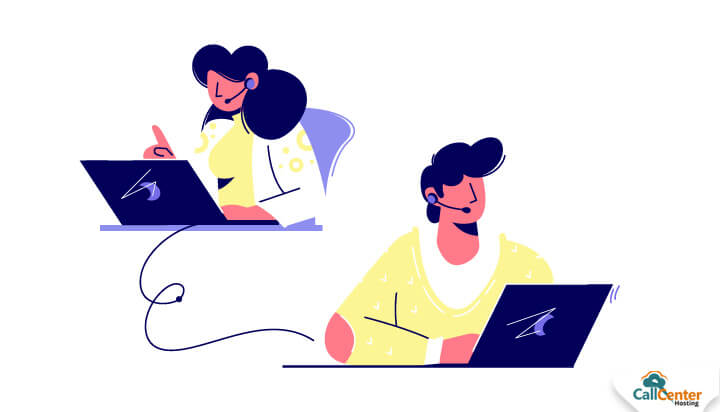 In the current competitive landscape, customer service is a gamechanger for businesses. Delivering seamless customer experiences has become pivotal with shifting demands and preferences.  
As a major touchpoint for customer interactions, it is important that organizations opt for a technologically empowered call center. 
According to Forbes, businesses lose $75 billion annually due to poor customer service.
If you have decided to opt for a virtual call center provider for your business, choosing the best-suited service provider is essential.
To begin with, let us understand more about a virtual call center provider.
Virtual vs Traditional Call Center
A virtual call center works better than a traditional one because it enables the workforce to function remotely. It allows virtual agents to support businesses from a third-party location or their homes.  
Virtual call centers leverage remote solutions like cloud-based or VoIP systems that help employees remain active across the globe. All they need is a strong Internet connection. 
We have consolidated a few of the important factors that will help you zero down on the best-suited virtual call center provider for your organization.
6 Factors To Consider While Picking The Right Virtual Contact Center Provider
1. Understand Your Business Needs
Your virtual call center provider will work as an extension of your business. So, you must ensure that you clearly define your business needs before choosing the provider. 
Answering these questions will help you narrow things down:
How do you want to interact with your customers?

What will be the virtual call center provider's core activity?

Do you want your virtual call center provider to handle inbound calls, outbound calls, or both?

What kind of communication channels do you want to rely on?
Virtual call center providers are equipped with a myriad of features. For example, Interactive Voice Response (IVR) is an important feature for inbound calls. 
Outbound calls solely depend on everyday productivity. The predictive dialer feature plays an important role here. Call blending techniques to help agents make both inbound and outbound calls. 
Once you figure out what you need, you can accordingly choose your provider. 
2. Check For Multi-Channel Communication
It is undeniable that calls are an integral part of customer service. However, businesses must consider the ease of use for customers. Your customers should be able to pick their preferred channel of communication. 
While a high-end virtual call center kiosk is needed, it is equally important to provide other modes of communication like SMS, chat, and email.
List out your customer preferences and look for service providers that offer multi-channel communication channels for your business to thrive.
3. Ensure Security
Organizations are continuously facing the wrath of cybercrimes; they realize the dangers of security threats and put in appropriate measures to protect themselves. A virtual call center fits in seamlessly as a cloud-based system. 
This means your data is dematerialized and delocalized. In this kind of set-up, it is important that you make sure that your call center provider uses stringent cybersecurity measures. 
You should also check if your virtual contact center provider is compliant with GDPR, HIPAA, and other data security and privacy agreements.
As your call center provider will be handling sensitive customer data, you must ensure the safety of your customer data before choosing the service provider.
4. Choose A Cloud-Based System
A virtual call center works on cloud technology. It saves the need for physical hardware and telephone lines.
A VoIP system is a cloud-based customer support solution that enables call center agents to connect with customers over the Internet from anywhere and at any time.
Furthermore, these cloud-based customer service solutions are cost-effective, easy to deploy, and scalable.
The global cloud-based contact center market is expected to grow from USD 6.80 billion in 2017 to USD 20.93 billion by 2022. This shows a Compound Annual Growth Rate (CAGR) of 25.2% for the forecast period.
Availability is the key to the success of a call center. Cloud-based call center solutions understand this and provide competent disaster recovery backup and business continuity solutions. 
In the event of unexpected downtime or disaster, these cloud-based solutions help in uninterrupted business productivity and data recovery. These safeguards protect your business from privacy concerns and also eliminate the chances of paralyzing your business. 
5. Look For High-End Tools And Features
Customer support doesn't end with attending calls and clarifying queries. A call center provider is expected to offer several other features that can boost customer experiences overall. 
A few of them are a user-friendly interface, comprehensive analytics, call recording features, and in-built customer surveys.
A user-friendly interface will help agents become easily accustomed to the environment. This will enable them to perform their job duties without any setbacks. 
Analytics is an important part of customer support as it involves sensitive customer information. This huge amount of information should be stored carefully and used comprehensively to monitor performance and analyze bottlenecks. This will help you obtain intuitive insights and improve your services over time.
Again, call recording features will help you identify concerns, help in real-time monitoring, and use recordings to train your workforce. Furthermore, customer surveys will provide important feedback to understand your target audience.
6. Appropriate Training And Support
Now that you have selected a cloud-based call center solution with impressive features, the next aspect is training and support. Ensure that your service provider takes complete charge of training the workforce. This should align with the individual requirements of your business. It is best if these training sessions include videos or interactive training materials you can have access to.
Furthermore, you ought to be prepared to face any kind of technical disruption. Hence, the call center provider should be able to offer timely technical support to overcome any kind of issues related to operational and technical functioning. 
Check and compare reviews of different service providers to see who is equipped to work with your industry. This will help you choose the right service provider for your organization.
Conclusion
A virtual call center service provider can have a huge impact on the overall performance of your business. You should select one based on your business needs and objectives. The above-mentioned points will help you shortlist and pick the best-suited service provider for your organization. 
In case, you have doubts, connect with our solution experts at sales@callcenterhosting.com or you can directly call us at 44-80-0680-0974.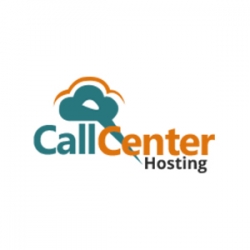 Latest posts by CCH Editor (see all)