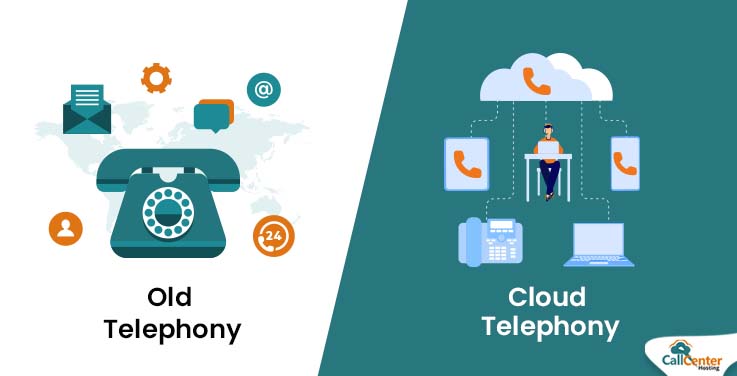 Not too long ago, maybe about 20 years, telephone and physical mails via the post were the primary means of communication. This was how people communicated with one another and consumers with businesses. Businesses, too, catered to this and had systems in place to serve. 
Then email happened, and consumer preference changed to it. Businesses saw this as an opportunity to serve their customers better at a lower cost and followed suit. 
Later, with the advent of social media, communication started moving to anytime, anywhere service.
Customer's preference again became the driving force, and organizations quickly adapted to newer ways of business communication. 
Through this all, call centers kept evolving from voice over the phone to email to instant messaging. Immediate responses started becoming the norm. Consumers were not only happier; they even began to prefer businesses that were available round-the-clock for communication. 
Therefore, the adoption of new communication strategies happened faster than ever. 
Customer experiences improved, and businesses found more unique ways to keep their customers informed and engaged. 
Business communication: here and now
Today, consumers are embracing technology as an integral part of their personal and professional lives, workforces are becoming increasingly mobile, and businesses are focussing on increased productivity.
However, it is the constantly changing lifestyles and behaviors of consumers. 
Customers expect instant responses, instant access to information, and instant gratification. They are no longer happy with just a resolved query; they expect businesses to stretch to help them and make them happy. 
Moreover, consumers expect services wherever they are and on the platform of their choice—be it a phone call or a digital channel. And they love an experience that is tailored for them. 
Now businesses are integrating newer features aimed at three key elements:
Increased productivity in communication

Increased reliability of communication

Increased efficiency of communication
Cloud communication has already become the infrastructure platform of choice for businesses working on improving their contact centers. 
The cloud streamlines business processes and helps them offer modern and personalized services to customers. 
Businesses that have implemented cloud communication in some form or the other are already blooming. Statistics show that the overall cloud adoption rate in the UK now stands at 88 percent, with 67 percent of users expecting to increase their adoption of cloud services over the coming years. 
While the results show up in customer loyalty indices and bottom lines, here are a few reasons behind the accelerated adoption: 
Reduced operating costs

Increased agility

Simplified deployment and implementation

Uniformity across locations

Higher security and recovery standards

Scalability to growth requirements

Reduced physical barriers 

Integration of mobiles

Increased employee productivity

Improved customer service and experience
Business communication tomorrow
We see a significant reduction in offline communication between the consumers and businesses, with revolutionary customer engagement deployed by the companies. 
The wheels are already in motion, and with companies offering a seamless customer experience through cloud-based communication platforms, it is not too far into the future. 
We also see communication becoming increasingly contextual as businesses continue to adapt to how their consumers naturally communicate. 
Companies have already begun to implement newer technologies in which consumers can interact with machines using voice. 
We expect that they will get embedded in most of the services used by businesses and their consumers. These technologies will not only save a significant amount of money for organizations but also enhance their customer experiences. 
What's more, the advancements in cloud communications in the future look highly compelling as business owners are now recognizing the value of technology for improved productivity.
And innovative service providers are enabling the businesses in the transition. 
Let us look at the trends that are emerging to shape that future. Needless to add, only cloud-based communication can deliver on these:
1. Communication and collaboration together:
There are immense and valuable opportunities for direct collaboration between customers and employees as the workforce continues to become increasingly mobile. 
In fact, in the next few years, we expect to see the extent and level of collaborative features expand and their integration with cloud communications strengthened even further. 
Cloud communication enables employees and teams to communicate and collaborate in real-time, both internally and externally, with partners and customers. 
Real-time features help manage tasks, stay organized, and ensure that everyone is on the same page. In a nutshell, flexibility and mobility will continue to remain the key.
2. Leveraging AI:
Artificial Intelligence (AI) and Machine Learning (ML) are two of today's most crucial tools for analytics and will continue to remain significant in the future. 
They enable superior workflow management within the business, thereby lowering the costs of doing business further down. Cloud communication will make them simpler to use and embed them into daily life. 
3. Feature-rich video conferencing:
Over the last two years, the number of employees working remotely has increased significantly worldwide, and this phenomenon is likely to be the new norm. 
Companies, for financial reasons as well, are scaling remote workers.
Hence, video conferencing has begun to replace face-to-face meetings. Regardless of their physical location anywhere, team members come together online through a cloud communication platform to collaborate and learn. 
Furthermore, evolving technologies will enable advanced features to make conference calls more user-friendly and effective. 
4. Customizable features:
Customization is the key reason behind the popularity of cloud communications. 
And over time, we expect communication platforms to continue to evolve and keep pace with businesses' dynamic needs. 
Other than customer service, the cloud will support various applications for diverse areas of businesses—accounting, payroll, IT, compliances, etc.
5. Seamless integrations:
Cloud communications streamline and simplify the business processes by unifying the multiple software platforms businesses use.
And, we expect that the cloud will continue to do so for businesses that use such platforms on a daily basis. 
Conclusion
Consumers have now moved to communicate over the internet. 
This is not limited to just voice; video communication has become integral to how people communicate, both for personal and business interactions and engagements. 
Therefore, delivering an effortless experience will improve customer loyalty and boost revenues for businesses that correctly implement cloud communications and relevant applications. 
Many businesses, whether large or small, today use cloud communications. 
Traditional communication through telephone infrastructures is much more expensive and severely limited in capabilities. Cloud communication offers scalability, reliability, and significant cost savings to the businesses that implement it. 
Remember,  customers always stay loyal to companies and brands that offer a differentiating experience to them. And, the cloud is one such differentiator.

Upgrade your system with cloud communication. Contact CallCenterHosting today.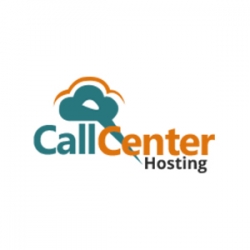 Latest posts by CCH Editor (see all)