Voice over Internet Protocol or VoIP refers to the transmission of voice and multimedia over the Internet Protocol (IP) networks. Its working is based on encapsulating audio into data packets, transmitting the packets across the IP network, and then decapsulating the packets into sound at the other endpoint of the connection.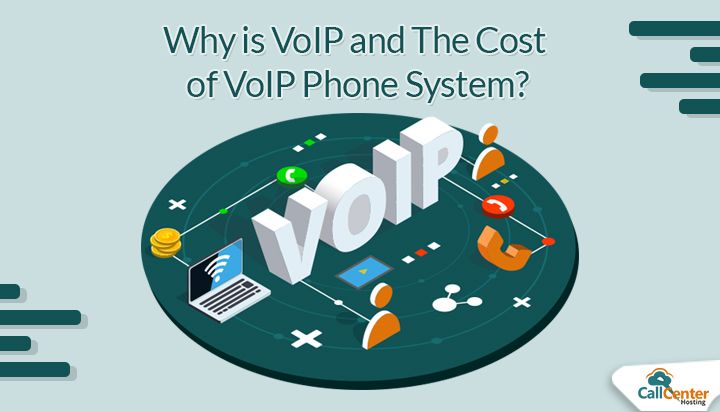 What is a VoIP Phone System?
A VoIP phone system is a device that is designed to use VoIP to send as well as receive phone calls over the IP network.
It can give you numerous options for mobility, connectivity, and interoperability. Some key features of VoIP include –
Easy to install and setup
High Definition of voice quality
Call detail records
Integration with other business tools
Cost Comparison: VoIP vs Landline
| | | |
| --- | --- | --- |
| Parameters | VoIP | Landline |
| Setup Cost | Low | High |
| Running Cost | Low | High |
| Add-ons | No. of features including call forwarding, call monitoring, etc. | Limited options available |
| Call Pricing | Free VoIP-VoIP calls | Charged PSTN-PSTN calls |
Why Is There A Cost Difference Between VoIP and Landline?
While conventional landlines work on dedicated copper wires, VoIP solutions run on your current internet connection. Also, to incorporate additional features like intercom, call transfer, call queuing, you'll need to pay extra charges to your VoIP service provider.
Due to the cost behind the landline and PBX system, most businesses opt for VoIP phone systems. As VoIP does not rely on separate, dedicated copper lines and works on your existing internet connection, it is preferred over traditional landlines.
Various service providers offer VoIP internet telephony solutions to customers. They are also known as internet phone service providers who generally provide the hardware and services to the clients at monthly charges.
Businesses can also opt for Hosted VoIP Services, where the VoIP provider hosts the VoIP equipment and services. Now hosted VoIP phone systems help businesses to save on the potentially expensive costs of VoIP equipment.
What are the Cost Considerations for VoIP Hosting?
1. VoIP Setup Costs
The setup costs for a VoIP system are negligible as it is installed by your VoIP service provider and is turned on when you sign up. Moreover, they also take care of any upgrades available in the existing system.
2. VoIP License and Subscription Costs
Depending upon the needs and requirements of your business, the subscription cost for your VoIP solution may vary. The size of your business will decide the functionalities that should be there in the VoIP system. Subscription plans, in general, may be divided into entry-level, mid-level, premium level, each providing more features than the other.
3. VoIP Costs Per User
VoIP costs can be easily accommodated for any number of people working in the call center. This flexibility is because it is a virtual setup, and since it is hosted off-site, it is easy to scale. Generally, the costs increase with the number of users. But you can look out for negotiation or a provider who offers discounted rates when purchased in bulk.
What Difference can a Versatile and Cost-Effective VoIP Solution Make?
1. High Definition Voice Quality
Traditional telephony does not give a high definition voice quality. Whereas with VoIP solution, users can experience a crystal-clear quality of the voice, thus, providing a seamless customer experience.
2. Call Record and Details
VoIP based call termination service also provides the provision to record and track the call details (CDR). It lets your agents track and decide the essential steps to handle the calls and make effective communication.
3. Integration of Other Business Tools
The VoIP system can integrate other essential apps in the phone system. It is the most impactful advantage since it saves the agents time by providing him various insights from the data and also regulates the workflow. It prevents entering the data manually every time and hence effectively cuts the costs.
4. Works for Every Country
The VoIP call termination service lets you operate your functions in every country where you can terminate your outbound calls. So, when you opt for our wholesale VoIP, every country is in your range of access that too at an economical and fair price.
To Sum Up!
A VoIP phone system completely fits in your budget as it comes in very low pricing. Also, it is compatible to run on any device, whether it is a desktop, tablet, or even a smartphone. A user-friendly dashboard makes it easier to manage and deploy the services.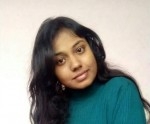 Latest posts by Kritagya Pandey (see all)