Update: This article was recently updated to reflect the accuracy and up-to-date information on the page.
"If your customer base is predictable, then it is also manageable." This statement signifies that your customers have a specific orientation and behavioral patterns. If you can tap into the very essential nature of your customer in this regard, then most of the workforce can be deployed in a much better way.
In the initial years of the call centers, auto dialers came into existence. They automatically dialed the contact numbers of the customers using a predefined list of contacts. Gradually, with the advancement of technology, a better dialer came into existence with more sophisticated features to deliver better connectivity efficiency. 
With the advent of technology, call centers and businesses have switched to more advanced options to connect with their customers. Choosing the right call center software is an important decision. With the right software, call centers can reach out to their customers effectively and convert more and more leads.
Businesses are using automatic dialers to dial contacts and manage their customer database. Out of all the advanced dialers used by the businesses, auto, and predictive dialers are the most prominent ones.
Why Does Your Business Need An Auto Dialer and Predictive Dialer?
Generating new and productive leads is a mundane task for businesses. Therefore, having the right outbound dialer ensures that companies establish better customer connections. Cloud-hosted dialers like auto and predictive dialers make the best use of customer data and connect with them efficiently. 
The auto dialer effectively manages call center agents' daily work pressure by distributing the connected calls among available reps.
While the predictive dialer dials multiple contacts at once and ensures that agents achieve maximum customer connectivity.
Thus, advanced call center dialers enhance the overall productivity of the call centers. These dialers enable the call center reps to establish a higher number of call connections and eventually lead to more opportunities for sales.
Let's understand Auto and Predictive Dialer in brief –
Auto Dialer –
An auto dialer is a type of automatic dialer that dials telephone numbers, plays a recorded message, and connects a caller to the call center representative. Agents need to upload the list of leads and prospects and start the campaign after that. The auto dialer then starts dialing the numbers in sequence. The reps also get an option to drop a saved voicemail if the call goes answered.
An auto dialer is best suitable for a small support team or remote working team.
A cloud-based auto dialer proves to be of great help when call centers fail to operate smoothly and couldn't think of any suitable alternative for the same.
Read our blog – Cloud-Based Auto Dialer for a Healthy Work Culture During COVID-19
Predictive Dialer –
Predictive dialer is an automatic dialer that works on statistical algorithms and machine learning. A predictive dialer can dial multiple contacts at once. The underlying feature of a predictive dialer that sets it apart from other dialers is that it starts dialing numbers before an agent ends the previous call. Thus, it ensures that no agent time is wasted, and reps are able to connect with maximum potential customers.
Also, the predictive dialer integrates with powerful business applications and web services related to CRM, ERP, Support Ticket System tools, etc. you use. This feature gives it an edge over other dialers.
The predictive dialers are very much meaningful to the contemporary call center needs. Predictive Dialers make calls after zeroing in the right customer and correspondingly, at the most favorable time. For this, they use a very complex algorithm. They immediately make contact between the customer and the available agents.
Let's take a look at the differences between the auto dialer and predictive dialer.
| | | |
| --- | --- | --- |
| Features | Auto Dialer | Predictive Dialer |
| Device type | Software | Software |
| Automatic Dialing | Yes | Yes |
| Recording of Messages | Yes | Yes |
| Call Waiting | Yes | No |
| Routing of calls | Yes | Yes |
| Data Mining | No | Yes |
| Time Management | No | Yes |
| Agents Availability Check | No | Yes |
| Algorithm-Based Dialing | No | Yes |
| Customization (based on Time & Demography) | No | Yes |
| Wasted Calls | Yes | No |
| Lead Management | No | Yes |
| Down Time | Yes | No |
| Frequency of Call Connection | Low | Very High |
| Idle Time | Yes | No |
| Average Number of Calls Answered | Low | Very High |
| Price | High | Low |
| Overall Productivity | Low | Very High |
Let us see the ideal use cases for both of these dialers and analyze which one is best for your business.
The Ideal Use Case – Auto Dialer
An auto dialer is best suited for-
Small and medium-sized businesses for increasing sales and connecting with maximum customers.

An auto dialer is a complete call center solution for agents who are working remotely.

Small teams of reps can provide personalized assistance to the prospects.

CRM integration can help the agents to save all the necessary customer information for future reference.
The Ideal Use Case – Predictive Dialer
A predictive dialer is best suited for-
Big sales, support teams, and enterprises can use the predictive dialer to establish customer connections.

Companies that need to carry out outbound sales campaigns with large call volumes.

Industries like insurance, real estate, banking, etc. have to make calls on a daily basis.
The Bottom Line
So, in a nutshell, it can be said that if you are running a call center, then having a predictive dialer is one of the essential aspects because it enhances the overall productivity many folds. With the help of a predictive dialer, the precious time of the customers, as well as the call center, are given ample value. Your customers are looking for the best service in the least time invested. And predictive dialers stand ahead of auto dialers in this aspect.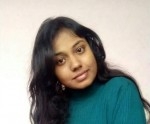 Latest posts by Kritagya Pandey (see all)