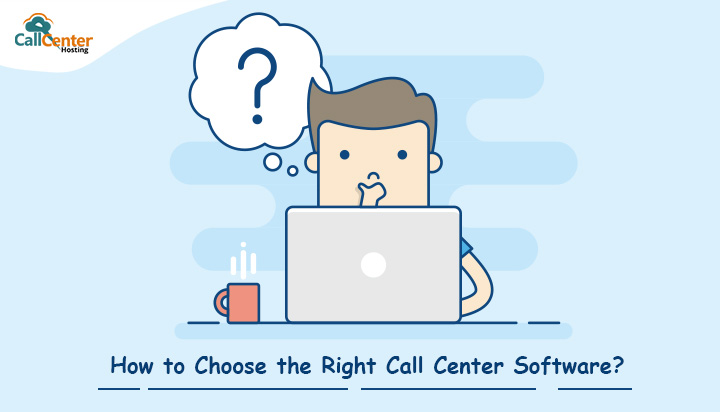 Choosing the right call center software for your business can be a confusing and daunting task. With many software available in the market, it can be challenging to make smart choices and choose the most optimum call center technology for your business.
While selecting a call center software, fulfilling the needs of the customer and providing high-end customer service should be the topmost priority. Other factors which should be considered are managing data, security of customer information, and generating more business.
Different call centers serve different purposes. Some might concentrate on customer acquisition, while others may focus more on sales and generating revenue. Therefore, listed below are some points or a checklist you must go through before choosing a call center software for your business
1. The software Must Be Interactive and User-friendly
It is crucial to make sure that the software you want to purchase has an interactive dashboard and is easy to use. The calling portal must accommodate all the necessary information like client detail, call history, number of calls, and more to help the agents and give them a clear picture.
and a user-friendly portal makes it easy to carry out the tasks. It helps the agents make productive calls and hence convert prospects into leads. Highly interactive dashboards allow your agents to work smoothly and make effective communications.
2. It Should Integrate the Business Tools
The productivity of your call center increases manifolds if the call center software you chose can integrate various business tools. It should have the ability to incorporate the CRM, help desk apps, and chat platforms so that whenever a new connection gets established, or any information is changed, it is updated on all the integrations together.
3. It Should Be Easy to Install and Have High Scalability
Your call center software should be easy to install and should be platform-independent. That is, it should not depend upon the type of device (PC, laptop, mobile phones) and the operating system. It should have the ability to run on any device.
The call center solutions should be fit to be installed on any device without any hassle.  Also, the call center software should be scalable; that is, you can upgrade or downsize it as per your business needs.
4. It Should Provide Real-Time Data Analysis Reports to the Agents
The performance of the call center agents can increase multi-folds if managers are given a real-time analysis of the call data. A well-defined and structured analysis can provide better insights to the agents and the managers about customer behavior, enabling them to make smart and informed decisions. Real statistics can help agents study the pattern in customer behavior and adjust their way of communications accordingly.
5. It Must Include an Interactive Voice Response (IVR)
IVR is an automated system that interacts with callers, gathers information and routes calls to the appropriate recipients. This feature in a call center software can help businesses stand out in the market by automating their communication. It can manage large call volumes by strategically routing the calls.
An IVR system can also automatically direct the callers to departments of their choice without the involvement of agents.  Also, your call center software must have the ability to customize the IVR according to your business requirements, which may include adding functionalities like –call analytics, call routing, CRM integration, and call recording.
6. It Should Have Well-Optimized Call Center Dialers
Choosing an efficient call center dialer is the smartest move while building a call center. A call center success depends upon the type of dialer that is used, and its capability to reach out to the customers. Every call center needs efficient dialers for lead generation, that is, reaching out your potential prospects.
A productive dialer is also responsible for higher call connectivity and boosting agent performance. The right type of dialer that you need for your call center depends upon the number of agents and the scale of your business. Hosted predictive dialer is an ideal tool for an outbound call center. Similarly, you can choose between auto dialer, robo dialer, power dialer, progressive, and preview dialer depending on your business requirements.
7. It Should Be Able to Record the Quality of Service
Your call center software should have a built-in mechanism to record the agent performance. The management should have access to agents' conversation to ensure that the right piece of information gets delivered to the customers, and the quality of their business is intact. This quality check can help in ensuring that customers receive the best possible assistance, and can also prove to be useful in quality and training purposes.
8. It Should Offer A Free Trial
Before going for a call center software, it is necessary to test its features. Our call center solutions come with the advantage of giving you a free trial for ten days on various products like IVR system, Predictive dialer, Toll free number, VoIP, and so on. You can opt for the free trial by simply registering your organization. This way, it gives you clarity whether the software you are going for is beneficial for your business or not.
Thus, selecting a call center software depends upon the needs and requirements of your business. Therefore, it is necessary to understand the stage at which your business is operating. Other factors to be kept in mind while choosing the right solution for your business is the budget and the cost that can be invested in the software. So, it is crucial for you as a business to go through the pricing and make smart choices- the ones that help your business grow.
Choosing the right software for your business may look like a tedious task as it requires you to think of the present as well as future aspects of your business. You'll want to choose a reliable software that meets your expectations and offers complete customer service.
With CallCenterHosting's call center software, you can give the power of cloud intelligence to your call center and experience seamless customer experience.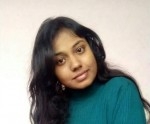 Latest posts by Kritagya Pandey (see all)