Challenges occur when the path ahead is promising. Contact centers have grown through the tough times and have assured all the more efficient customer satisfaction. The scenario has evolved and has brought some challenges of seeking efficacy in acknowledging today's rising demands of customers, despite the call volume increasing exponentially day by day.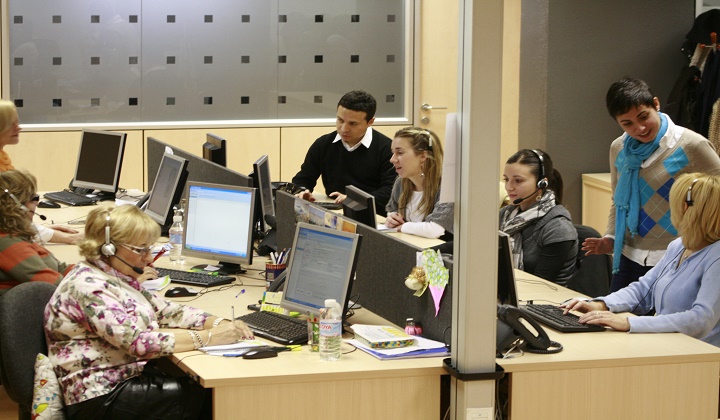 Image Credit: Jose Fernandez via Flickr
The question of surviving oneself in such circumstances becomes a matter of concern. But the concern is just another challenge. Following are the few factors to examine for the year ahead.
A Firm Customer Relationship Management: Staying ahead of the times
A day that ends with satisfied customers is a day spent worthwhile. Contact centers have sought for it and are still seeking it. The reason behind it is the changes that are occurring with time. Like changing trends, changing the methodology of doing business, changing behavioral patterns of customers and yes the advancement in technology.
These factors are vital for a good customer relationship management. Only a well-versed individual at a contact center can lead to a satisfied customer on the other side of the phone.
Call Volume Demands: A growth that seeks togetherness
Together we grow and together we excel. If the customers find what they are looking for, the growth becomes mutual. With the increasing number of businesses, increasing numbers of entrepreneurial ventures, the calls looking for satisfactory solutions and satiated queries have gone really high. So in this situation, it is necessary to understand country wise peak time of the traffic.
Because getting a good hold of these patterns and timings of the calls will ensure a far better response to increasing call volume demands. In other words, if one keeps a speculative as well as a bit of statistical approach then acknowledgment of such demands can become a lot easier.
Call Center Management: Cloud has the solution
Cloud technology has created the most sophisticated solutions to contemporary needs. And with the access of cloud in the fields of contact centers, the latter is on cloud nine. There is no need for any setup, just a good Internet connection does enough. Pricing is also at a helping hand. Just pay for a specific service and not for something that is not needed. This reduces the operational costs of the small or rather big businesses.
Administering such cloud-based contact centers become very easy because the person responding to the customers can be anywhere in the world. With the help of cloud-based contact center, a business or an entrepreneurial proposition can focus on something else. Independence becomes inevitable.
First Call Resolution Rate: Zero in the right individual for different customers
Vagueness and lack of clarity defeat the motive of a customer, seeking help. So it is necessary to have an apt answer for each and every query. A conversation should end up with a solution. For this, it becomes necessary to have individuals who are well versed with the things going on.
It could be technology or the trends or could just be different aspects of customer behavior. For example, a country's political scenario affects the mindset of a customer. So it is necessary to be sensitive towards such minute things. Awareness is the key.
Employee Attrition: Keep it humane, hassle free, and happening
Contact centers have gargantuan things to deal with and we will witness only growth in this year for the same. Sometimes the workload overpowers the capabilities of the wholesome workforce and that pressure also converges to an individual. Another reason is the skill sets that usually develop in an employee at a contact center lead the person to switch to other fields like sales or consultation.
In general, attrition looks for financial growth. Even though this growth could be superficial in the sense of employee welfare, one goes for it, seeking some sanguinity. So it becomes very much necessary for an employer at a contact center to keep an eye on professional as well as the personal growth of the employees. In other words, it can be said attrition shows dissatisfaction. Reduce the parameters of dissatisfaction among employees, attrition would become less on its own. Understand your employees and their needs well.
The Year Ahead
These are challenges as well as focal points. And both have somewhat similar attributes, one has to monitor focal points to overcome challenges. There can be some unfamiliar situations onwards for contact centers that may add to these challenges but overcoming them is the only motto, come what may. The year ahead is challenging but it will remain promising.

Latest posts by Vipul Srivastav (see all)