Outbound calling remains one of the most popular and effective sales methods. There are businesses that have agents dialing prospective customers every day for lead generation.
But just like any other form of sales, outbound calling is affected by a number of factors that can lead to its failure. But the good news is most of these factors can turn into favorable aspects with little planning and preparedness.
To help you make outbound calling a success, below are some tips:
Be Clear on the Objective
Setting a clear objective is vital for successful outbound calling campaign. You can define the goals you want to achieve from the calls to help the agents understand the job they need to accomplish.
Being clear on the objective will leave no room for uncertainty among the agents. Also, the conversation between the agent and the customer will be much better as the agent is aware of the things he needs to communicate, significantly increasing the success rate.
Research Your Call Lists
Cold calling numbers from a database will not lead to a good success rate. To help agent post excellent success rates, you need a list that is made of good leads, for which you will need to research on location, the needs, industry, etc. This will help you to generate a list comprising of good leads.
Another thing that can help is the use of proper tools. For instance, CRM integration with the caller software can help keep track of leads. Supervisors can utilize it to assign agents tasks and keep the whole team on the same page. In fact, with an integrated CRM everything will be much easier for your agents, as they could call with a single click and centrally store all necessary information.
Motivate Through Incentives and Training
To ensure that outbound calling remains effective, you need to have in place a team of trained and motivated agents. The first step in this direction is careful hiring as agents need to have specific skills, which should be refined by proper quality training.
Incentives are another thing that can also be used to motivate agents. The incentives can be both long- or short-term and can include things like daily competitions to commissions that are based on monthly performances.
The critical thing to remember here is that the motivation should be through performance instead of fear. The metrics and KPIs that are used to measure the call center performance should form the basis of incentives.
Time Your Calls Carefully
Timing is an essential factor when it comes to outbound calls. Many callers forget that not everyone will be available to attend a call always. That is why it is a good practice to avoid making calls during peak hours.
The customers are more likely to be busy during peak hours, and the chances of connecting a call decrease significantly. Instead, the call should be made during the day when customers are comparatively free.
In countries with more than one time zone, you can utilize the predictive or auto dialer that comes with time zone awareness and automatically skip dialing numbers that are from the area where time wouldn't be best for calling.
Don't Stick to the Script
Most agents get a script to help them converse once the call is connected. The script is of great help but sticking to it can lead your agents into a sticky situation. This is because the chances of most bizarre questions popping up are quite high.
To avoid situations where you lose a customer due to the agent's inability to answer a question, you need to train the team to handle such situations. Agents should be made to understand that the script is just an aid and they can deviate from it if the situation demands.
Don't Defame Your Competition
Never bad-mouth your competition. This is a must, but still, most call centers forget it or pay no heed to it. Defaming your rivals on calls is not only unprofessional, but it also paints a very unsavory picture of yours's in front of the customer.
Instead of focusing on your competitors' drawback, highlight your strengths. Even if the customer does mention your competitors, the agent should refrain from making any bad comment and should answer "no comment," while remaining polite and courteous.
Gather Constant Feedback
To ensure successful outbound calling, you should be aware of what your customers are thinking and what they want. While you might not be able to read minds, you can undoubtedly use surveys and feedbacks forms to gain valuable insights into the customer's mind. All you need to do is send a small survey to customers after they have interacted with an agent.
Not only will customers appreciate the chance to provide input, but they will also feel more valued. The information you get will help pinpoint the areas that need improvement, improving your services.
Conclusion
Outbound calling can help increase revenue streams, but only if it is done right. Use the tips mentioned above to leverage outbound calling to its full potential. You can even use analysis and internet to gain more information about the customer before calling them. This will help make the conversation more personal and increase the chances of a sale.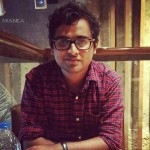 Latest posts by Harshvardhan Sharma (see all)