Chatbots have become an effective solution for companies looking to automate their customer service. It is just one of the ways in which companies provide customers with seamless and self-service experience, something that is in demand nowadays.
The only problem that is hindering the adoption of the chatbots is the conversation remains impersonal. They are not able to empathize with the customers, which often renders them ineffective. To be an effective tool of customer service, they need to provide the same level of empathetic support as an agent offers.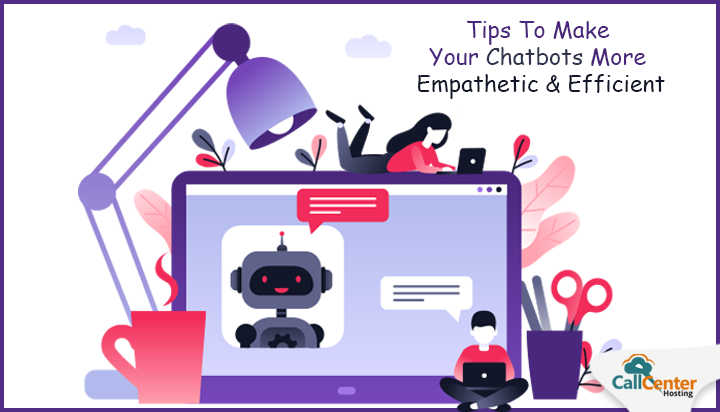 If your organization has started using a chatbot, but it still fails to understand your customers or sounds too robotic then you are likely to be doing more harm than good to your business. To ensure that your customer service remains topnotch, here are few ways to make it more empathetic and effective.
#1 Give Your Chatbot a Personality
Everyone knows that agents with personable and empathetic traits are best for providing good customer service. The same is true for chatbots. When you decide to design one, it is best to inoculate the same attributes.
Give them a personality that is in line with your company's image. Also, ensure that the bot can hold a proper conversation with the consumers.
If your chatbot sounds robotic or often refrains, "I don't understand" during a conversation, it will only end up irritating your customers. It will force the customers to avoid using it again, which would defeat the purpose they were introduced for.
The best way to make them more empathetic is by giving them humans aspects, like an avatar or a name. Also, never make your bot pretend that it is human; your customers will hate it. It should be made clear from the start that the customer is chatting with a bot.
#2 Stick to Your Bot's Strengths
AI and machine learning are a great aid when it comes to making chatbots smarter. But the reality is that they are still best for resolving simple queries that can be tiresome for your agents to answer repeatedly.
Chatbots can handle tasks such as order status, account balance, inventory checks, etc., and provide your customers with quick and easy solutions. It will also free up your call center representatives to pay attention to more serious issues at hand.
Another area where they can outperform humans is sifting through data and finding information; bots perform this job at a much faster rate than humans. You can even allow bots to work with agents to get answers to customer questions.
Remember, do not opt for bots for the sake of automatization, instead use them in an area where they work best and would benefit your company.
#3 Use Sentiment Detection to Understand Your Customer
One of the areas where agents hold an edge over AI is that they can pick up that the customer is upset, and accordingly change their responses. To really make your chatbot successful, they should be able to do the same. Use of phrases like, "I understand," or "Let me help you," feel human and will make your customer cared for.
Another thing you could do is to implement the use of sentiment analysis. It will help bot determine the intensity of customers' emotions and the right time to hand over the chat to an agent. The chatbot can look for trigger keywords like "I have already done that!"
Do ensure that when bot transfers the chat to an agent, the full conversation history is handed over. This will ensure that customers are not further irritated by being made to repeat their complaints.
#4 Provide Your Customers with a Way Out
Self-service options are getting popular among customers, but this doesn't mean that they should be trapped into having a conversation with bots.
Your customer journey should be designed in such a way that during a conversation with the bot, the customer has an option to connect with a human representative if they want to.
You can also keep track of conversation to determine where the issues occur that force the customer to switch to an agent. This will allow you to improve your chatbot and provide better services to your customers.
#5 Use Natural Language Processing for Your Bot
One of the critical development that is making chatbots less robotic is Natural Language Processing (NLP). NLP has ensured that they are now able to understand the nuances of human language.
For this, chatbots are fed with rich and detailed text-based commands, which helps them know what the question is and generate the right response.
NLP organizes the language into a structure that a bot can understand. The structure is based on grammar, phrases, and language syntax. It understands a sentence and generates correct responses to the said sentence.
NLP also uses analytics to understand the sentimental tone of the customer's message. The messages are classified into negative, positive, or neutral, which helps identify the customer's behavior and the right response to such queries in the future.
#6 Utilize Emotional Artificial Intelligence
Artificial Emotional Intelligence, along with NLP, is helping create more empathetic chatbots. It, in fact, goes beyond bots. Emotional AI mostly uses speech and facial recognition to understand the customer's emotions. Researchers use facial expressions, body language, tone, and gestures to understand how the customer is feeling at that time.
When it comes to bots, emotional AI helps identify the urgency and relevance of the message. A chatbot equipped with emotional AI can understand the urgency behind the client's message and make real-time decisions based on that.
Conclusion
Empathetic chatbots can be of great use across various fields, and not just customer service. But this should not be taken as a sign of human agents are getting obsolete. While bots still lack the sophistication of agent, there are few tasks that bots can do better, such as:
Answer basic queries and direct customers to FAQs.
Perform basic functions like booking tickets and assisting in banking.
Fetch information from the database.
As time passes, bots will become empathetic and will be able to handle more complex queries and aid in providing exceptional customer service.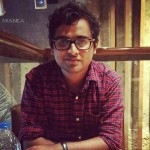 Latest posts by Harshvardhan Sharma (see all)