Voice over Internet Protocol (VoIP) is one of the most trending topics among businesses of all sizes. The various benefits and advantages of VoIP over the traditional phone system make this technology such an exciting thing.
However, there is a small section of institutes that are still not able to take advantage of this feature-rich technology. While there is nothing wrong with sticking to the legacy phone system, but organizations overlook the benefits of VoIP.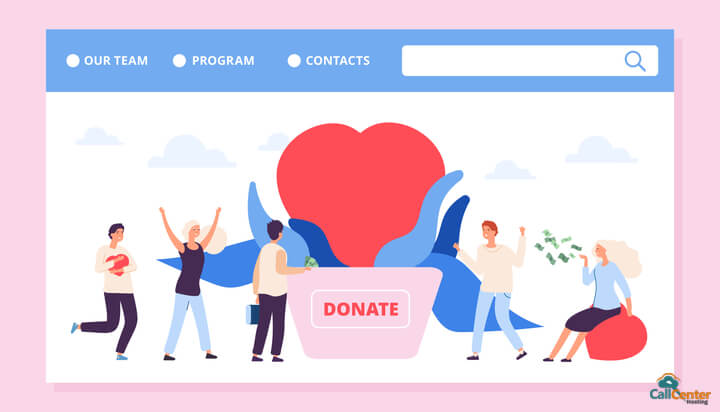 One such institute that is missing out on VoIP features is the Non-Profit Organizations (NPOs). Most NPOs have failed to leverage VoIP for their communication activities. In fact, there is a common perception that NPOs don't really require the same advanced tools that any other organization does.
But this is as far from the truth as possible, because NPOs do need these resources, maybe even more urgently. Working in an NPO comes with a lot of pressure, and heavy responsibility and VoIP, with its many benefits, can help alleviate many of them.
So, if you are running or managing an NPO, here are some features of this technology that you should be using:
1. Easily Set-Up Conference Calls
NPOs tend to coordinate with other businesses and professionals from all over the world. Not only are the individuals working across the globe, but there is also a need for a lot coordinating between multiple individuals.
This requires conference calling, and most legacy phone systems make the process a lot more costly and complicated than a VoIP system.
VoIP system allows you to connect with multiple parties easily. Not only are the calls easier to connect and better in voice quality, but they are also much cheaper compared to the traditional calling tariffs.
2. Receive Calls Wherever You Are
To help achieve your organizational goals, you may have people working in the field. Forwarding calls to them with the old phone system is a tricky thing. But with a VoIP system, you can just program a list of numbers on which you want the calls to be forwarded.
If most of your employees work in the field, this feature can be a lifesaver. Also, if there is an issue with power or anything, the calls are automatically forwarded to the programmed numbers.
3. Virtual Extension for On-Field Staff
When your staff is working in the field, they would mostly rely on their cell phones to act as their "office" phone. While this may work fine, but the VoIP system actually improves this, as it gives the option of creating a virtual office extension for employees working in the field.
Your employees could easily access this virtual extension by using a VoIP application, like a softphone. The application would allow your staff to make and receive calls through the VoIP virtual extension instead of using their actual mobile phone number.
4. Cheaper Long-Distance Calling
Many NPOs have offices all over the globe, apart from partners in different countries and calling them using the traditional phone system can be a costly affair.
But with VoIP based telephone system, you can make long-distance calls at a fraction of a cost. Apart from being cheaper compared to old phone systems, VoIP also has a better call quality, making it the smarter choice.
5. Filter Out Unwanted Calls
VoIP comes with many features, and one of them is its ability to screen calls. You can easily filter out calls based on the caller ID information, as well as the ability to receive or reject the call or divert it directly to voicemail.
This feature comes in handy when you want to discern between essential calls and those by telemarketers. Some VoIP service providers also allow their users to add a number to a "blocked" list. This ensures that repeated calls from telemarketers or scammers won't keep on disturbing your employees in their work.
6. Forward Voicemail as Email to Your Phone
Another feature that your staff might appreciate, and which is lacking with the legacy phone systems, is the VoIP ability to transcript the call and send it as a mail. If your employees are busy and are unable to pick up their calls, VoIP can easily transcribe the whole voice mail and send it to their inbox as an email.
This feature not only saves a whole lot of time for your employees, but it also allows them to check for essential messages while in a meeting; after all, everyone does check their emails in a meeting.
7. Keep Record of All Call: Incoming and Outgoing
VoIP based telephone system tracks all incoming and outgoing calls. This is very useful for an organization that is required to keep track of all communications. This also holds for NPOs running hotlines for providing support as well as personal calls with donors or volunteers.
The call records can help you determine if the goals set in regard to communications were met or not. And what should new goals be, based on the information available. Even if your NPO is not interested to know the number or types of calls it receives, the call data can help provide interesting insights and information as to how your organization is operating on a daily basis. This can help improve the communication process in the future.
8. Set Up an IVR System
When a volunteer or a donor calls your organization to gain more information about donating time or money, they would usually end-up reaching a person that might not possess the correct information that they want. And even if they do reach a person that has the required information, the callers themselves are seldom aware of what they want.
This usually leads to a lot of call transfer, which could be irksome to both callers and your employees. The best way to avoid this is to put in place an IVR system (Interactive Voice Response). The IVR can sift through callers' responses and guide them to the right department.
Conclusion
NPOs are always remaining under the radar when it comes to adoption of new technology. Most NPOs still rely on the legacy phone systems to remain connected to their associated. But the adoption of VoIP can help your NPO.
There are several other features of VoIP that can make your NPO work more efficiently and help it achieve the goals it was formed for faster. Just look for the right service provider and plans before opting for one.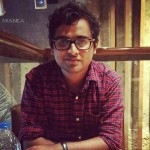 Latest posts by Harshvardhan Sharma (see all)