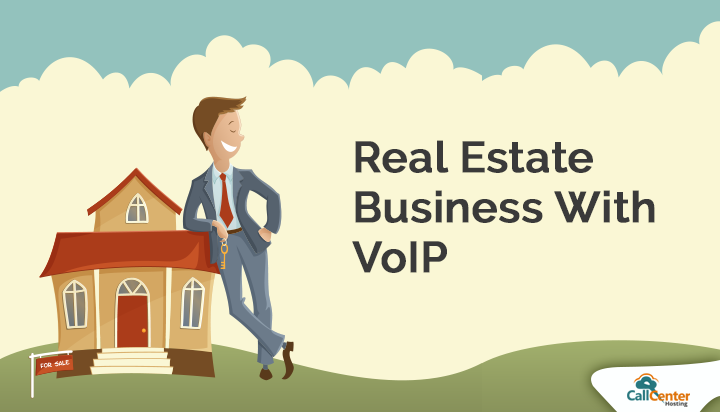 The real estate industry is fierce in competition with realtors from all around the world trying to sell their best property. Unlike other products/services, real estate is a strong domain when it comes to selling. People don't buy real estate just like that. It is a matter of lifetime savings, plans, and core investment for people.
In such a competitive and edgy environment, proper and continuous communication is the key. As it is a significant decision for most people, they tend to ask many questions and clear all their doubts before even considering a piece of real estate. Which is precisely how it should be, people should be able to communicate with real estate agents and brokers at any point they want.
Traditional phone systems keep posing many barriers to this uninterrupted communication. These phone systems do not incorporate the high volume of calls, mobility, automated systems, and many more.
An excellent solution for the real estate industry is to adopt VoIP phone systems.
Voice Over Internet Protocol (VoIP) phone systems, also known as hosted phone systems offer a lot of features and benefits that enable real estate agents to market and advertise their property efficiently. They give an option to leave behind the traditional signboards and cold calling, and let's be honest, aren't you just too tired for that?
Before we move on to understanding how a VoIP phone system makes the lives of real estate agents easier, let's see what real estate marketing is and its objective.
What Is Real Estate Marketing?
Real estate marketing, like any other product/service marketing, aims at selling a property to interested customers. It aims at advertising and communicating with the target audience to help them navigate and find the property they are looking for. However, it is not only limited to phone calls.
With social media and digital marketing, real estate marketing is also picking up on all digital channels. Real estate agents are making their websites, posting video and photo content, setting up social accounts, calling people for open house events, and much more. Real estate has picked up the pace and is now marketed with all the new and upcoming technologies.
With such fierce competition, these marketing strategies do need a system that can track and analyze the efforts to make sure that the campaigns are working.
How VoIP Helps Real Estate Agents and Marketing?
A VoIP phone system is a phone system that uses the internet. It is a virtual system over the cloud and does not require any physical setup or even a SIM, to begin with.
VoIP helps agents move around and never miss a call. VoIP can also be easily paired with IVR, ACD, and other technologies to better handle customer calls and never miss out on any call. It helps agents to target a specific audience and engage them, which, in turn, improves the marketing campaigns' ROI.
All this with just a device and a standard internet connection. Anytime, anywhere.
7 Reasons VoIP Is The Top Choice For Real Estate Agents
Let's see why a hosted phone system is the perfect choice for realtors and why no real estate person should ever take a pass on VoIP.
1. IVR and ACD
How many times have you called in a real estate agent, only to find yourself being answered by someone from some other department? Does it not raise your frustration levels and test your patience levels at the same time?
An IVR or Interactive Voice Response technology can save your business from this redundancy. Interactive Voice Response will greet your callers and give them an option to connect with the different departments. They choose the department they want to speak with and hear some music while waiting., making it easier for them to wait and comprehend the present situation.
An IVR paired with ACD (Automatic Call Distribution) is also very helpful, especially if you have callers calling from different regions and languages. An ACD automatically transfers callers to the right extension.
For example, if you have both English and Spanish customers, you can set up a routing algorithm that connects all the Spanish-speaking people to a Spanish agent. It can then connect all the English-speaking callers to the English agent.
Recommended Reading: How To Design an IVR – 5 Best Practices
This differentiation helps save time and make sure your customers are comfortable talking to your organization.
An IVR also makes your business sound more professional and composed, enabling customers to act in a rather conventional and collected way.
2. Find me, Follow me
Do you feel like you are always traveling as a real estate agent and want your calls at three different places? These places can be your mobile phone, your office, and your home. A find me, follow me, technology helps with this flexibility.
With hosted phone systems, you can create ring groups and enable ringing all three of your phones at the same time. You can also set up the follow me where your calls will follow you wherever you are.
This setup means you can first let your office phone ring, then your mobile phone, and then any other phone that might be in your reach throughout the day. Follow me ensures that you do not miss out on any customer call, and all your customers feel valued. They get to hear you answering the phone instead of a receptionist or an automated recording.
Your calls follow you with a VoIP phone system, but you can also set them to one phone when you know that is the one you are going to be near.
VoIP gives you the option to handle your calls as you want and never miss any call or any conversation. Ideal? Right.
3. On Hold, Listen To Some Music
VoIP systems do make your calls follow you wherever you go. However, there can be times when you are busy with something and need time to answer the call. This situation is precisely why a hosted phone system comes with music on hold feature.
Your customers are bound to be agitated and annoyed if they have to wait for you to answer the call. Music on hold can make sure that your customers at least get to hear some calm and serene music while waiting for your answer.
4. Quality, The Best
Communication is vital for every realtor or real estate business. It is also essential that communication is both regular and is of good quality. Imagine having to ask the customer to repeat themselves five times and still not getting what they are trying to say.
Such situations can create a bad impression on the customer. With VoIP calls, you enjoy HD quality voice calling without any interruptions, ensuring that all your customers get the right responses at the right time without having to repeat themselves or facing any disturbances.
Hosted phone systems service providers give your real estate business a support team that helps you with any issue that arises with your communication system. So, let your customers know quality is your priority and how they are going to get the best from you.
5. Mobility, Flexibility
Real estate agents are always on the go, and that is something that makes them different from other businesses. They spend most of their time outside their offices trying to find leads and showing around the property to prospective customers.
A traditional phone system had them either glued to the office or missing out on calls due to unavailability. Alternatively, a VoIP phone system helps by ensuring these agents always have access and control to the incoming calls. Not only does it transfer calls to wherever they are, but it also lets these agents control their status, greetings, availability, and much more.
Every call to a real estate agent is extremely valuable and having a system that helps them control the customer calls and create custom voicemails further personalizes the conversations. It also helps to make each conversation as fruitful and rewarding as possible.
6. Cost Saving, Scalable
Cost-saving and proper management of funds is essential in every business. Hosted phone systems are cheaper and easier to buy than traditional phone systems. VoIP comes with budget-friendly and pay as you go plans to make sure all your precious pennies are saved and used only when they are needed.
VoIP is also very scalable as compared to other systems. You can add or remove phone numbers, the number of devices, logins, and more whenever and however you require.
Also, since the internet is becoming accessible and cheaper by the day, so is VoIP. VoIP also acts as a future investment as it is easier to manage and control. It also needs way less IT people than a conventional system.
Hence, the overall cost saving of VoIP is very high, and it reduces the overhead to a great deal, saving up money for all crucial aspects.
7. Easy Use, Management
Like we have seen from the points above, VoIP is pretty easy to use and manage. You can customize VoIP phone systems however you want and can change them along the way.
Any update waiting to happen also happens from the service provider's side, making it easy for real estate businesses to get it done. A VoIP phone system also comes with an easy to use dashboard and user-friendly controls.
VoIP also lets you use any number you want, 800 international toll free or local code numbers. It helps streamline both your inbound and outbound calls to gain maximum efficiency and productivity from the available resources.
Apart from these exclusive features, a hosted business phone system also comes with generic features like:
Call Recording
Call Analytics
Monitoring And Reporting
Call Barging
Conferencing Options
Call Transfer
Call Queuing
With every feature that a VoIP system has, it makes the lives of real estate agents easier and efficient.
It helps you in your marketing and relationship management efforts, thereby making your conversations easier and essential from every perspective possible.
Are you a real estate business wanting to make the most of your conversations? Try a VoIP phone system and see your conversations blossom!
To know more about VoIP phone system, connect with a Solutions Consultant at +1-800-346-4974, +44-80-0680-0974, or +61-180-031-6834.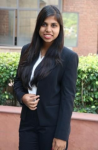 Latest posts by Niharika Gupta (see all)