Unlike conventional call center tools, interactive voice response (IVR) solutions enable businesses to deliver customer service through both live agents and self-service.
The automated telephone systems enable customers to collect relevant information or solve simple problems by choosing from a set of predefined interactive options or interacting with a live agent. The businesses have the option to choose from a wide range of conventional and hosted IVR systems.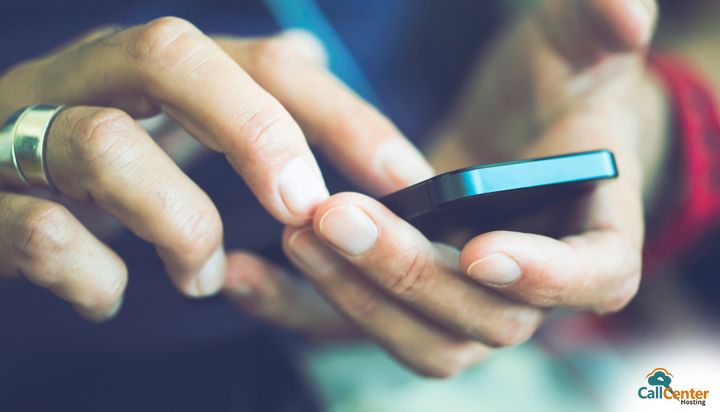 The cloud-based IVR systems even automate and expedite business communication by providing sophisticated features like customized welcome greetings, call routing, call recording, call analytics, music on hold, email notifications, and CRM integration.
The users can customize and extend the cloud-based IVR solutions according to their precise communication needs. But a study conducted by Purdue University suggests that bad IVR experience will make 63% of consumers stop using the company's products or services.
Hence, businesses need to deliver the exceptional IVR experience consistently to improve customer satisfaction and promote customer loyalty. While designing and developing an IVR solution, the developers must improve IVR experience by adopting a number of best practices.
Also, the businesses must keep in mind these best practices while selecting, customizing or implementing the IVR system. Here are some of the simple IVR design best practices for improving customer experience and eliminate customer dissatisfaction.
1. Don't Include Too Many Options or Levels
Many businesses nowadays opt for multi-level IVR to provide more self-service options. Also, they include additional self-service options in the initial menu to reduce volume of incoming calls.
But the additional levels and options often make it difficult for customers to avail information or resolve problems quickly.
While designing or customizing an IVR system, the developers must focus on preventing customers to navigating through many levels and options.
They must explore ways to restrict the number of levels to three and keep the maximum number of options to 5 at any level.
2. Prioritize the Self-Service Options
In addition to including less than 5 options in the initial menu, the designers also need to prioritize the options based on importance and frequency of customer service. They can easily prioritize the self-service options by analyzing customer call patterns.
For instance, if the IVR is designed to accelerate and automate bill payment, it must allow customers to pay their bills by pressing 1 on their phone keypads.
However, the solution must allow customers to access other self-service options by pressing 2. It is also important for the developers to prioritize these options according to the nature and usage of the IVR solution.
3. Keep the Instructions Short and Simple
Often customers abandon the IVR solution if the introductory message is lengthy and menu option recordings are ambiguous.
Many companies keep the introductory messages promotional. But they cannot keep the callers engaged without restricting the length of introductory messages to 8 seconds.
Likewise, they need to limit each menu option description to 4 seconds. At the same time, they must keep the introductory message and menu descriptions easy to understand using the everyday language of callers.
The developers must recommend these guidelines to clients while they create the introductory message and menu descriptions.
4. Allow Customers to Interact with Live Agents
Many customers these days opt for self-service to gather information or solve basic problems directly without interacting with live agents. But they still need to interact with a live agent to solve complex problems.
Also, many customers still prefer agent-assisted support to self-service options. The IVR solutions must enable customers to interact with live agents simply by pressing 0.
The developers need to ensure that a user can interact with a live agent by pressing 0 while using self-service options or instead of using self-service option. The zero-out will improve customer experience and prevent IVR abandonment.
5. Route Calls to the Right Department or Agent
Most businesses these days emphasize on first call resolution to boost customer experience and satisfaction. They look for IVR solutions that facilitate first call resolution by routing the incoming call to the most appropriate agent, department, or queue.
The designers need to ensure that the IVR solution interprets user input accurately and transfer the call to the right agent/department based on the user input.
Also, the IVR solution need to facilitate agent-assisted support delivery based on specific criteria like time settings. The designers must keep the IVR solution customizable enough to route calls based on various parameters.
6.  Enable Customers to Return to the Initial or Previous Menu
The sophisticated IVR solutions must route the incoming call to the right department, agent, or queue by analyzing user input.
But the businesses must deploy adequate customer service agents to deliver agent-assisted support proactively. Often customers abandon the IVR system when their calls are not answered instantly.
Many users even go back to the previous menu or initial menu when their calls are on hold. The IVR solution cannot prevent user abandonment without providing callers with the option to return to the initial or previous menus directly and instantly.
7. Test the IVR under Real User Conditions
The users need IVR solutions that meet their precise business communication needs and deliver optimum customer experience.
The business communication needs differ from one organization to another. But each customer wants to use the IVR solution quickly and seamlessly. It is always important for the developers to test the IVR solution elaborately before its deployment.
They can always assess the IVR experience accurately by testing the solution under real user conditions. Also, they can produce more reliable test results by involving real users in the IVR testing process. The test results will help designers to detect and eliminate all defects affecting IVR experience.
The IVR solutions help businesses to deliver customer services in a faster, better, and cost-efficient way. But no business can improve customer experience and promote customer loyalty without delivering the best IVR experience. Both developers and users must keep in mind a set of best practices to design IVR system that meet precise communication needs and accelerate customer support delivery.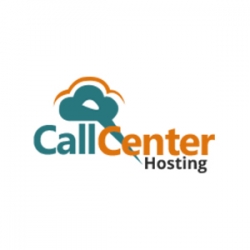 Latest posts by CCH Editor (see all)