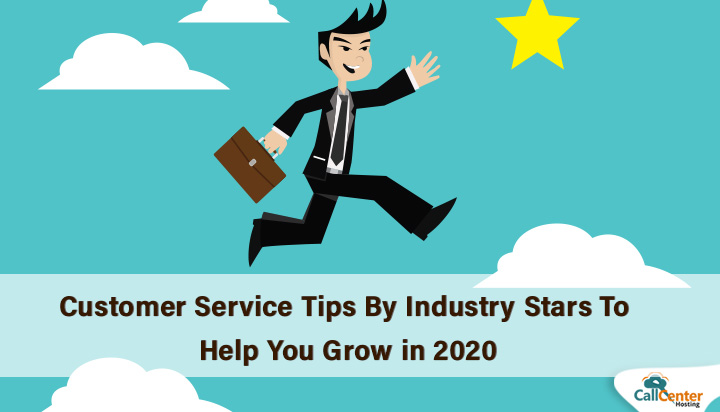 Don't we all want a company that doesn't just pretend to put in efforts on customer service, but actually does. Moreover, why should customers settle when there are companies that put in the right amount of effort in customer service and create a fun environment for its customers (almost always).
There are so many great experiences around us, ones that make us believe and trust in some brands. They make us advocate and praise these brands repeatedly.
Excellent customer service means good business. Whoever said customer experience is the frontline of businesses was absolutely right. Businesses who want to thrive are now looking for customer service tips and tricks that do good to their business and help them retain the customers they want.
So, let's take a look at some customer service tips and learn from the superstars of this department. Read ahead, take some inspiration, and grow your business.
1. Personalize Customer Experience By Actually Making An Effort For It
Isn't personalized customer service just the best. Customers are always looking to feel valued by the brand, and any company that understands this concept will surely thrive when it comes to creating loyal customers.
Businesses should aim for personalized customer service and put in some effort to create a service that not only highlights their product or service but also helps to create a brand value for them.
Learn from Spotify:
Spotify is like the king of personalization when it comes to their niche-music. They create personalized playlists for all their users. They also formulate a personalized year-end top songs list for all the customers.
This kind of personalization is what gives Spotify an advantage over other music streaming applications and, in turn, build a loyal customer force for the application.
Learn from Zappos:
Zappos takes out the time to reply to each and every mail that they receive, even if it is addressed to the CEO. This kind of attention to the customers helps them feel valued and leads them to believe that they are being heard.
Take a look at this humorous reply from the CEO's team in his absence.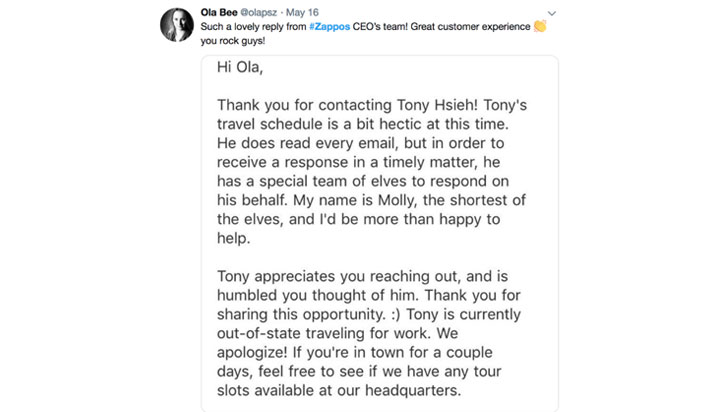 2. Use Social Media As An Advantage
Social media is a very powerful tool these days, and if used right- it has the power to make or break your business depending on how you use it.
Using social media right is an amazing opportunity for brands to connect with their customers, not only by their products or services but also on general topics and themes going around the world. Social media also gives brands an opportunity to start a conversation or a campaign that has the power to reach millions at a time.
Learn from Spotify:
Customers that reach Spotify on social media channels sometimes get replies in the form of playlists; that's how creative their social media is. They also keep their followers engaged and talking by releasing regular theme-based playlist, mostly about something that is trending at that point of time.
However, it is not just about creativity or engaging people. Spotify also instantly replies to people who complain or report any issues with the application. Sounds amazing, right?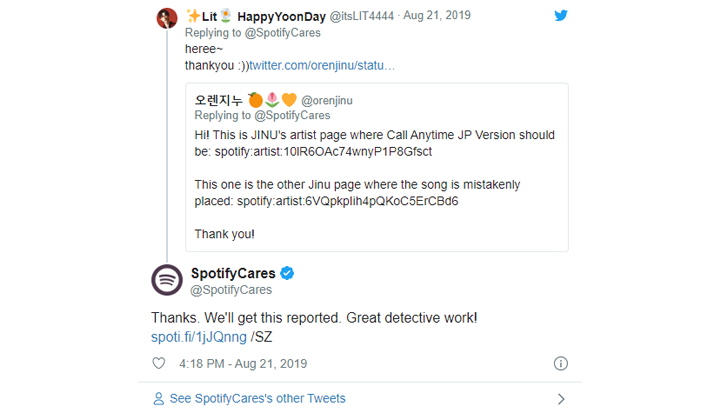 Learn from Netflix:
Netflix is another brand that uses social media to their advantage. They make sure that they are reporting or sending out updates about current problems to help customers not panic or reach their support repeatedly. They also engage and reply to different queries from people, like every brand that wants their customers to feel valued should.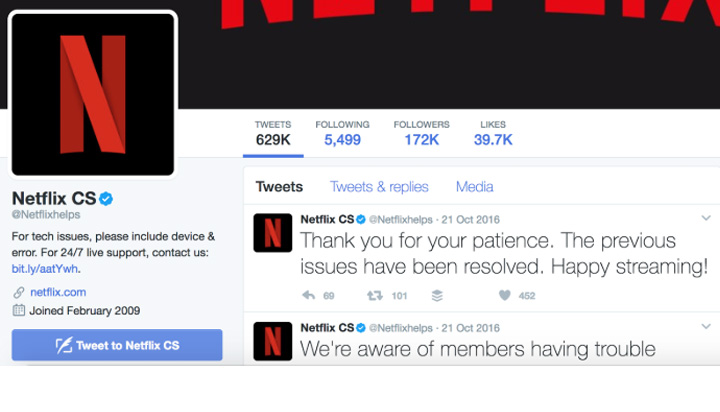 3. Associate Yourself With More Than Just the Product/Service
These days, customer experience or service is not just about the product or the service you provide. It is also about the experience you create around that product/service or the values you impart through your business.
Customers are looking for an experience they can remember and cherish. So, brands that focus on the experience rather than just the product tend to gain an advantage in such situations.
Learn from Coca-Cola:
Coca-cola is one brand that has given a lot to the community. So, when customers purchase a coke, it's not just about the drink, it is also about the good things that the organization do and the help they give to the community. Customers feel good that they're a part of something that's making a difference.
Another interesting and amazing thing about Coca-Cola is that it not just helps large organizations but also local level organizations.
For example, Coke in Ireland initiated a Thank You Fund, which gives around 100K Euros annually to local charities that empower young people, foster sustainability, and encourages diversity and inclusion.
Learn from Apple:
One other way to associate yourself with more than just the product/service is to create an unforgettable experience for the customers. Apple creates an experience for the user that is just beyond any expectations, enabling them to keep coming back to the brand.
According to Steve Jobs, "You've got to start with the customer experience and work backward to the technology."
Apple is also able to create an impeccable experience as they hire the right kind of staff. Their staff is already a fan of their products, making it easier for them to advocate and help people with them.
4. Take Feedbacks Into Consideration
Feedbacks are an essential part of the customer cycle. Taking feedbacks into consideration can help your product do better and can also help your business as a whole to gain more value from the customers.
Regular updates taking in regard the customer feedbacks help customers stay in the loop with the product and retain their loyalty towards it.
Learn from Tesla:
Tesla runs all the feedback they receive and make regular updates to their products and software. They also take complaints very seriously and meet the customers at their places to resolve all their issues. Such an approach makes it easy for customers to love the brand as the product is basically what they want it to be.
Here's Elon Musk being his best self and letting customers know he cares.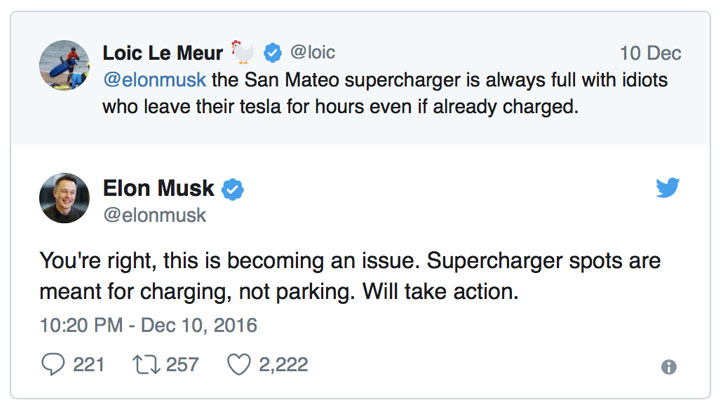 5. Try To Care About The Customer Problems
Indeed, a brand cannot keep making extra efforts and go out of the way for its customers for free. But sometimes, the customers are actually in a situation that requires some help or the other.
Helping customers in their time of need to build loyalty and help them believe they matter.
Learn from Trader Joe's:
Trader Joe's has always been famous for its impeccable customer service. However, what makes them a special brand is the fact that they are willing to go an extra effort for their customers when emergency strikes. Take a look at this story, and you'll know what we mean here.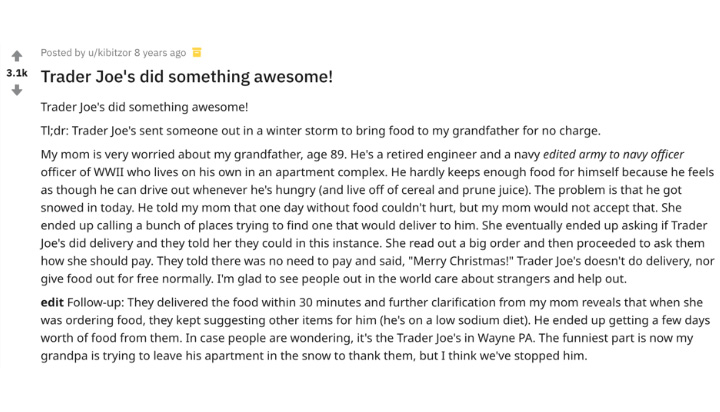 6. Make The Right Use Of Technology
With every day that passes, the use of technology is growing and evolving. It is helping businesses simplify their work and gain more customers.
Using technology right or using it for the benefit of the customers can go a long way. Customers are always looking to upgrade, and a brand that uses technology productively will surely attract more customers.
Learn from IKEA:
IKEA is not just a furniture store; they create an experience unlike no other. These days, IKEA is making use of technology to give its customers an insight into how their room will look if they place that furniture in the room.
They're helping customers virtually design their rooms by making use of augmented reality. This use of technology is helping them gain more customers and expand their reach.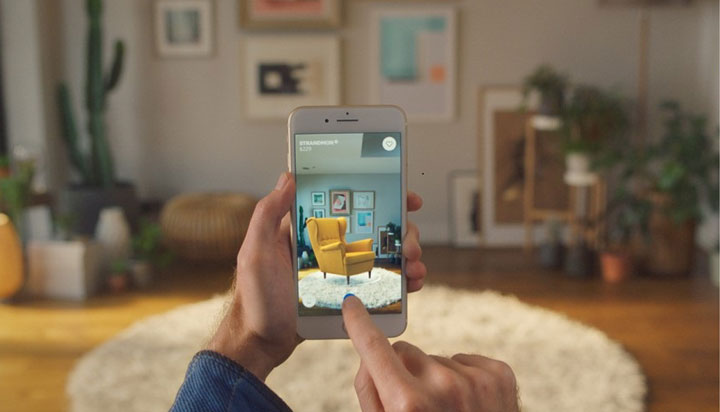 Learn from Sephora:
Sephora also is making the right use of technology by helping customers try their makeup on their faces virtually through the app. This technology helps customers get a better insight into the product and makes their decision easier.
Sephora is smartly using AI to attract more customers and retain them.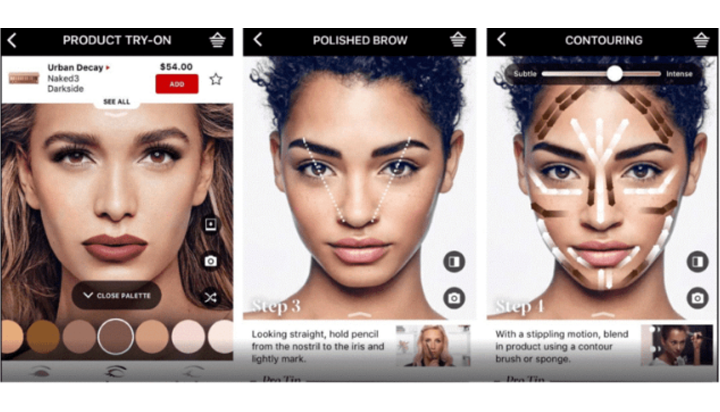 7. Make Customer Transactions Easy And Seamless
Customers expect their transactions and all their process to be easy and seamless. They want to get instant updates and be notified of all the details about the product or the service that they are availing from your brand.
Businesses that make these transactions easy and help keep customers in the loop take a win in this department as these businesses are the ones that companies rely on in the long run.
Learn from JetBlue:
JetBlue has the leading customer service in their industry. They are fun, regular, and ensure that they reward their loyal customers regularly.
JetBlue is also amazing at customer service because they make the process smoother for customers by being available always on all forms of communication and keeping their passengers in the loop.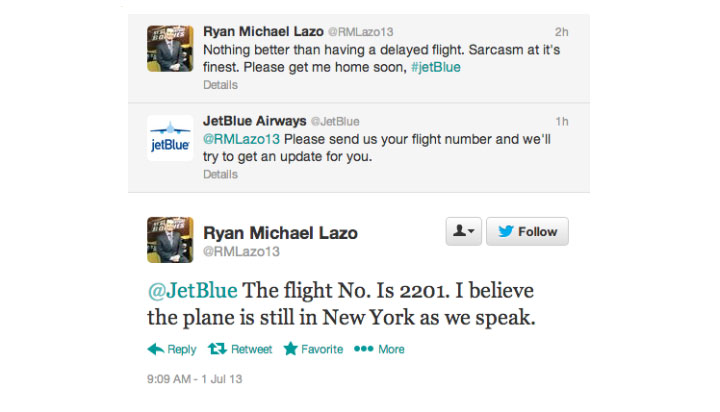 These are just some examples of brands that are doing amazing with these tips and creating an experience for their customers that is unmatched in their respective fields. Adopting these tips in accordance with your brand can help your business gain and retain more customers.
So, what are you waiting for? Do something offbeat today, and maybe the next time we are counting examples, you'll be here too.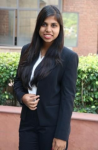 Latest posts by Niharika Gupta (see all)