Cloud hosted call centers are equipped with features that have made the call center environment more customer-centric. For any business, it is essential to keep track of the customers and their preferences. Understanding your customers is a gradual process and while delivering your services you get many touch points that decide the well-being of your business service and how well you are making your customers avail the services. Cloud hosted call centers have helped immensely to walk in tandem with the customers and their respective needs.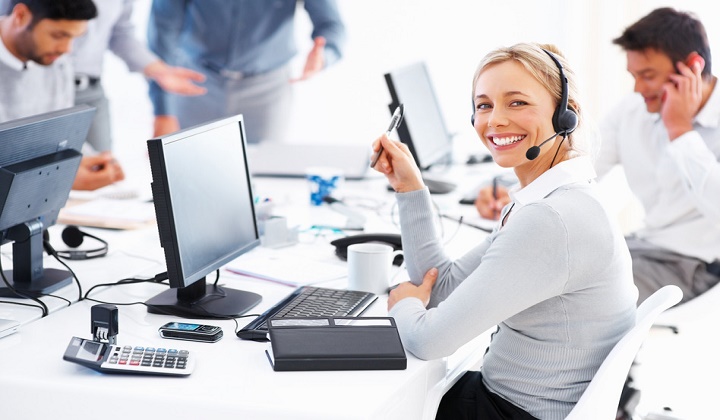 Image Credit: abbey.college via Flickr
Let's look at the scenario and how well the cloud hosted call centers are providing a more customer-centric approach towards the customer service.
Customer Data Leads to Customer Understanding
As a business service provider if you perfectly understand your customers and bring in the specific attributes to your services then it's easy to make a good customer base. Such planned work needs a lot of data and some meaningful deductions out of it. Cloud keeps the customer data secure and easily retrievable. So when an agent is on call, he can get the specific data about individual customers and give a new dimension to customer service and close the call.
With Better Understanding Comes a Better Service
At the end of the day, the only thing that matters is how many customers ended up the communication satisfactorily. Now, there is no point in giving your customers a service that is totally not needed to them. Your focus should always be on their particular needs.
For example, while making a transaction, most of the customers don't like to share their bank details. This trait has helped the service providers to design a service in which the customers do the transaction on their own with the help of an IVR.
Effective Features That Zero in The Right Customers
The features that cloud brings, make the call center environment more focused towards customers. IVRs have made the customers more able for self-help. With the help of IVRs, time is saved and customer privacy is maintained.
Predictive dialing is another feature that helps to get the right set of customers for your service. It works based on an algorithm and zeroes in the right time to call the customers according to their demographic details. Predictive dialing is based on a statistical approach and ensures a much better customer approach. Other features like toll free numbers, auto-dialing, call routing are helping the customers, doubtlessly.
Holistic Approach Towards Customers
With meaningful data at hand and features to use them purposefully, the call center can give a holistic approach to the customers service. In cloud-hosted call centers, agents can be anywhere in the world and with the help of call center software, the agents can speak to anybody while dealing with the customers. In this way, a whole team works together and tackles the customer query. This expedites the customer support process and customers get appropriate solutions to their queries because of the involvement of experts.
Ensuring Quality Customer Service
English business magnate Richard Branson has said about customer service that "The key is to set realistic customer expectations, and then not to just meet them, but to exceed them preferably in unexpected and helpful way."
So, the happiest customers are those who get more than their expectations. Cloud has given the avenue to measure and go beyond such customer expectations. Once the robust quality of the service is maintained then the customers get this feeling that their choices and preferences have been taken care of then they remain loyal to your services for a long time.

Latest posts by Vipul Srivastav (see all)