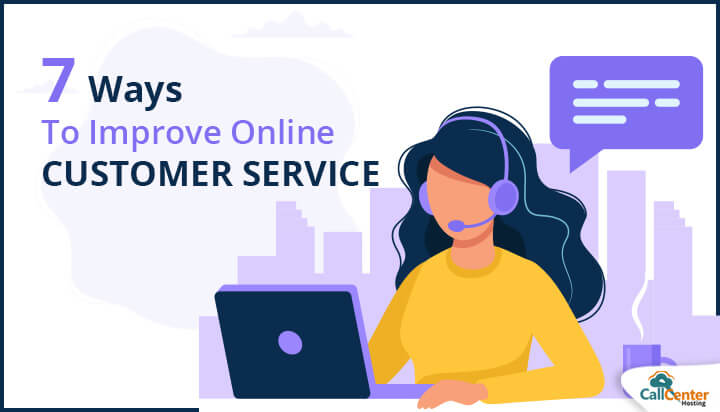 In this digital era, online customer service is as important as products' or services' marketing. Whether you belong to an SMB or a big company, it has become crucial for every business to show their online presence.
People find it easy to contact or inquire about services online; also, they want to resolve their issues on their own. That's why every business needs to ensure good customer service to make their customers happy and satisfied.
Here you will find some ways through which you can improve your online customer service:
1. Implement FAQs
Frequently Asked Questions or FAQs is an organized collection of information that customers mainly ask to a business. It is a good way to address customers' concerns.
Customers initiate a query when they don't get the solutions on their own. That's why FAQs are helpful for customers as self-service options. Not only this, FAQ section offers various benefits including:
Provide instant information that helps customers to make a purchase decision
Saves the agents time to answer simple questions
Increase online visibility in search engines
And ultimately improves online customer service.
Basically, FAQs include information about business products, exchange, and return policies. You should design your FAQ page in such a way that answers to most common questions followed by complex problems. Also, the FAQ section needs to be updated based on time and repetitive customers' questions.
The FAQ page is the most important as it increases your online presence, improves customer service, and drive huge traffic to your site.
2. Quick Response To Customer Queries
Fast response is good, and instant response is even better. When it comes to online customer service, a quick response is a competitive factor that differentiates you from your competitors. It adds value in customer service, something that every customer looks for. That's why you need to improve your response time.
You can conduct pieces of training at the workplace so that your staff can respond to queries faster.
Also, make product information available to your customer service representatives so that they find ease in solving customers' issues.
3. Do Not Sound Robotic
Scripts are useful as it gives you the ability to handle the customers' calls to answer technical questions, but you should never completely rely on them. If you follow call scripts strictly, it creates monotony in conversation.
Always try to engage with customers and show empathy. Also, be a good listener and provide the appropriate solution to customer queries.
4. Try Not To Get Technical
Try to avoid lengthy and complicated processes when you are providing online customer service because lengthy processes can frustrate customers. Be precise and clear when you talk to customers. Also, make sure the language you are using during conversation is easy to understand means ignore the technical terms which can confuse customers.
Hence, keeping everything simple and short, you can easily ensure improved and customer friendly service.
5. Provide Multiple Contact Options
Providing customer service through multiple communication channels ensures that you are available to your customers in every way possible. Numerous contact options ensure effective online customer service also influence the overall customer journey, as customers can easily reach out to your business. There are various communication channels through which you can serve your customers; let's find out below:
– Phone Number
A business phone number is a great way to ensure communication with your customers, where customers simply call to businesses for their queries and concerns.
– Email Option
Some customers like to contact via mail instead of a phone call. Because in the mail, it is easy to describe complex problems. It is also manageable from a business perspective to have mail id because agents can efficiently resolve complex queries over mail by defining the issue in detail.
– Live Chat Option
Nowadays, live chat options are becoming popular because, with live chat, customers can interact with a business in real-time. A business can provide instant customer service through live chat. Also, live chat agents can handle multiple customers at a time.
– Presence on Social Platforms
The use of social media has rapidly grown up in recent years, and now it is one of the best choices to interact with customers. It's good to have a social media support team that can respond to customers' queries as many customers do contact via social channels. This presence will be a good step towards improving online customer service.
6. Strengthen Your Staff Skills
Customer service agents play an important role in creating a brand image. Even if you have good products and services, but lack of customer service skills in agents can decrease the brand image and business productivity. That's why you need to strengthen your agents and continuously work on their skills so that they can present your brand effectively and meet the needs of every customer.
7. Collect Customers' Feedback
Getting feedback from customers is necessary for any business as it helps to optimize business operations and also helps to find the gap between customers and business. Feedback provides information on the area your business needs to focus on. That's why you should always offer the ways through which customers can share their experiences.
There are a variety of ways in which you can collect customers' feedback, and surveying is one of them.
Surveys are a great way to gain insights from customers. After handling a customer call, you can send survey messages to customers; for example, how would they rate the call? How was their experience with the product or service? Would they like to recommend services to others?
Before starting the survey, remember what data you would want to see. Once you receive the feedback, you have to take action on the gathered data to ensure a great customer experience.
Conclusion
When customers come to you (business), they want to be served well or want the resolution to their queries. Implement the above strategies in your business and provide support to your customers. This will increase customer satisfaction and ultimately lead to higher business productivity.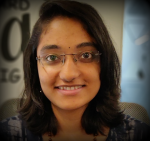 Latest posts by Jincy Joy (see all)