The increase in demand for personalized customer service has increased multifold. Organizations are trying to bring in a 360-degree viewpoint as well as omnichannel experiences to their contact centers.
To be able to compete in the market, the contact center must align themselves with digital products and platforms, especially those that are driven by cognitive analytics. Cognitive analytics can help call centers not only personalize the customer journey but also anticipate and resolve customer inquiries at some manageable costs.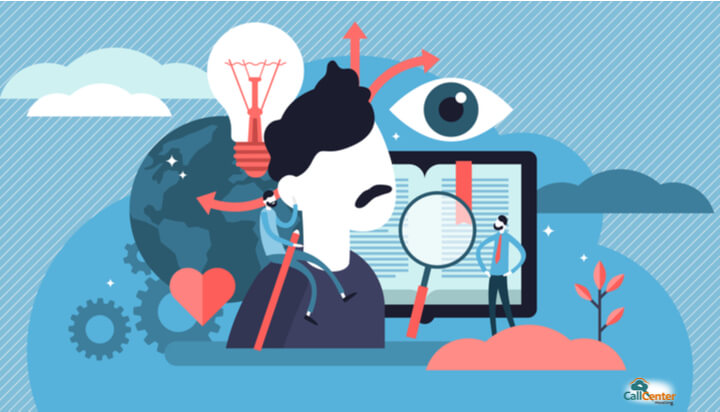 Why Cognitive Conversations are Important?
A cognitive conversation utilizes information from internal, external, voice, and multichannel sources. It is done to provide your customers with a response that is relevant, conversational, and personal.
Cognitive call centers can easily meet the changing demands and preferences of the customer by learning of every interaction. No matter what the industry, every company can take advantage of the cognitive conversation to improve customer satisfaction and loyalty.
However, organizations understand that customer interaction begins on one channel, the information and feedback gleaned from the conversation can be applied across other channels. By implementing the learning from channel to others ensures that your business gets a complete picture of the issues your customers face.
As customers' expectations are fast-changing, it is understandable that the customers will prefer self-service channels and seek interaction with an agent as a last resort. What's more, are not just reliant on a single channel to connect with a company and putting hours of research online before even engaging with an organization.
This calls for a more personal and seamless approach to customer interaction. Because customers are more likely to stick to your organization after a satisfactory personalized interaction.  And one thing that can help you provide exceptional customer service is cognitive interactions.
Why You Should Opt for Cognitive Conversation
If implemented correctly, cognitive analytics can overlook the entire customer cycle. It will provide your organization with vital information as to how and why customers take specific action and the reason behind it. It will help you map your customers' behavior and make decisions that result in a fabulous customer experience.
Here are a few areas that can benefit from using cognitive analytics:
1. Helps Improve Customer Experience
Cognitive conversation helps your organization gain better knowledge about a customer's buying behavior and preferences. This can help you anticipate customer requirements and provide personalized customer experience. It also ensures better customer segmentation and the capability to adapt to changing demands and situations.
2. Helps Streamline Customer Journey
With cognitive, you can reframe your responses to customer queries based on the context. Also, you can sift through an extensive database to find an adequate response to the question by analyzing customer interactions.
Finally, you can repurpose the customer's journey on the basis of information deduced from data and collect real-time insights into customer behavior coming from multiple channels.
3. Increases Productivity
Productivity improves significantly by providing customers with contextual responses at a faster rate. The cognitive conversation also drives quicker and better agent training and onboarding and aids in getting critical information from customer conversation. All of this helps increase agent productivity as they are able to respond to customers' questions quickly and dynamically.
4. Helps Reduce Costs
Call centers not only use cognitive conversation to achieve their purpose of retaining and landing new customers but also to reduce costs. Implementation of cognitive analytics can help you reduce costs in areas like agent training, call rates as well as the total cost of ownership.
This happens due to the digitization imperative that cognitive analytics forces on your organization. It leads to accelerated adoption of support experiences that are more unified, collaborative, and intelligent.
This shift is primarily based on cloud-based, omnichannel, and intelligent engagement platform, which lower operational cost. The technology adopted allows you to get a 360-degree view of customer service, which helps increase agent productivity and remains ahead of the competition.
Unleash the power of Cognitive CX
It must be now clear to you that cognitive conversations are necessary to achieve an efficient working call center and to differentiate yourself from the competition with operations aligned to suit customer needs.
The customer services that use cognitive analysis can be deployed as front or back-office functions. You can also analyze structured as well as unstructured data through Deep Learning and Natural Language Processing. It will make cognitive conversations with customers even better through predictive decision making.
You can use cognitive analytics to integrate various channels like voice, email. Social media, chat to provide not only personalized but human-like interactive experiences to your customers. A platform that uses cognitive analytics can learn from previous conversations and respond to customer queries accordingly.
The platforms using cognitive conversations learn by accessing previous conversations stored in the database. It helps the various mediums to have interactive dialogues with customers and answer their complex questions.
The new face of Analytics
Almost every organization is entering an era where every medium of communication would be connected to each other. Interconnection of different platforms would require cognitive tools and analytics to provide first-class customer experience, helping retain customers while making a new one.
Cognitive analysis can help identify the root of the customers' problems and help provide innovative ways to provide customers with an exceptional service experience. It also helps generate agent-customer enhancing insights regularly.  With proper implementation of cognitive analytics, you can significantly reduce the resolution time, and aid in the adoption of automation.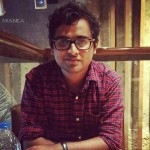 Latest posts by Harshvardhan Sharma (see all)