The Business Dictionary describes customer experience as "the entirety of the interactions a customer has with a company and its products." It further adds, "Understanding the customer experience is an integral part of customer relationship management. The overall experience reflects how the customers feel about the company and its offerings."
Hence, customer experience includes a variety of elements that impact the way a customer perceives a particular product or brand. Some of these elements might impact customer experience positively, whereas others might have a negative impact on customer experience.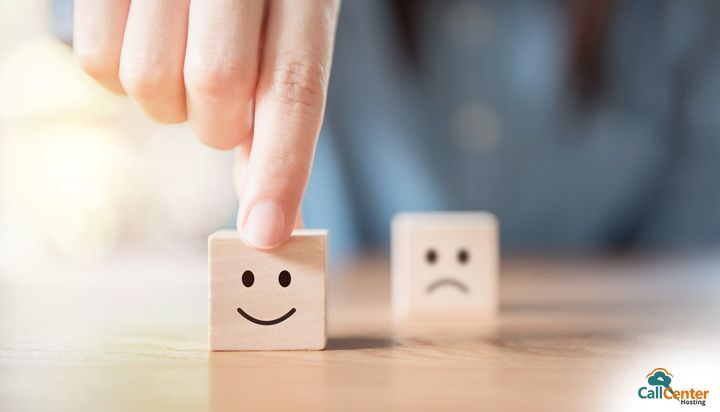 On the other hand, customer service refers to the support provided by businesses to the customers before and after they purchase a product as well as when they are using it.
These days, no business can boost sales and promote customer loyalty without professional, high quality, and timely service or assistance before, during, and after the sale of products.
The overall quality of customer service is one of the factors that directly shapes the way customers perceive a particular product or service.
A number of studies suggest that negative customer experience make 82% of consumers stop doing business with a company. Also, 55% of consumers do not return to a business as a result of negative experience.
Hence, the businesses must deliver exceptional customer experience to boost sales, expand customer base, and improve brand loyalty.
While making customer experience strategy, the managers must focus on improving customer service quality and accelerating customer service delivery. They also need to improve customer experience by implementing a number of customer service tips.
1. Deliver Customer Service Through Multiple Channels
Customers these days interact with businesses through multiple communication channels – telephone, email, text message, live chat, social media, and self-service IVRs. Hence, businesses must facilitate omni-channel customer service delivery.
It is a practice that must allow customers to avail support through their preferred channels and switch between multiple communication channels seamlessly. The cloud-based contact center solutions help businesses to accelerate customer service delivery and boost customer experience with omni-channel process.
2. Modernize Inbound Call Centers
The customers these days call a business to gather information and solve problems. Some customers prefer solving basic problems using self-service options, whereas others prefer interacting with customer service agents. Because of this businesses must modernize their call centers using sophisticated IVR systems.
The hosted IVR solutions enable customers to solve basic problems by choosing from a set of self-service options. They also accelerate customer service delivery by transferring the call to the right agent or department.
Some IVR solutions even come with robust features to streamline inbound call center operations and improve omni-channel customer experience.
3.  Include Click-to-Call Option In Websites
Many customers call a business directly while conducting pre-purchase research. Also, customers call a business frequently when they are ready to make a purchase. The businesses can improve customer experience and boost sales by providing right information to the customers at the right time.
They can enable customers to avail relevant information in a quick and straightforward way by including click-to-call options in their websites.
The option will make customers request call back simply by clicking on a button or a hyperlink. Based on the call back request, the agents will contact the customer and provide the information required to close the sales deal.
4. Expedite Customer Service Delivery Using Chatbots
As artificial intelligence (AI)-powered software applications, chatbots simulate conversation with customers through both auditory and textual methods. Many businesses already use custom chatbots to answer routine customer service questions.
They further customize the chatbots programmatically to answer customer service questions accurately and instantly. The businesses have the option to embed chatbots in their websites, mobile apps, and messaging applications.
The customer service chatbots have already started replacing live agents and self-service options. The businesses must use custom chatbots to automate and expedite customer service delivery.
5. Send Personal and Casual Support Emails
Emails are still one of the widely used customer service channels. Many businesses these days improve customer experience by sending transactional emails. They further accelerate customer service delivery using email automation workflow.
But it is always important for the businesses to evaluate the email drafts and fine-tune the automation schedules from time to time. The businesses can further improve customer experience by keeping the transactional emails personal and informal. The casual and personal emails will appear conversational and create positive customer experience.
6. Curtail Social Media Response Time
In the age of omni-channel customer service, businesses cannot ignore the massive popularity of social networks. In addition to spending most of their digital media time on social networks, the customers these days interact with businesses and brands on popular social networking platforms.
Many businesses already leverage social media as a powerful customer service tool to improve customer experience and satisfaction.
But a number of studies suggest that 42% of consumers complaining on social media platforms expect the businesses to respond within 60 minutes. The businesses cannot meet customer expectations and improve customer experience without reducing response time on various social networks.
7.  Deliver Alerts/Notifications/Reminders through SMS
The young customers and millennials find it easier to interact with a business by sending SMS or text messages. The businesses can improve the experience of new generation customers by using text messages as an effective customer service delivery tool. They can use SMS as a tool to deliver notifications, alerts, and reminders to these customers.
They can further embed hyperlinks in the SMS to enable recipients to interact with customer service agents directly. However, they still need to allow customers to receive information, alerts, and reminders through their preferred customer service channel.
No modern business can remain profitable and relevant in the long run without delivering exceptional omni-channel customer experience. The businesses can easily improve customer experience by automating and expediting customer service delivery.
However, they must measure customer experience and quality of customer service on a regular basis. They need to keep the customer experience strategy flexible enough to adopt the emerging trends in customer service.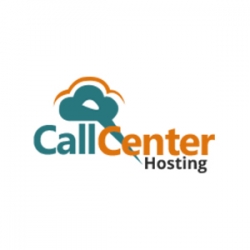 Latest posts by CCH Editor (see all)