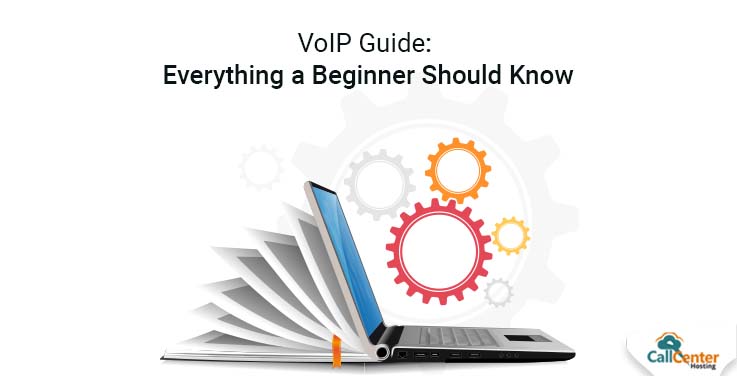 There are many words people come across almost on a daily basis, VoIP being one of them. 
To the uninitiated, VoIP may seem like another strange-sounding jargon thrown at them. Many of them may not even know that they have been using VoIP all these years. After all, everyone talks and communicates every day, be it an individual or a company.
So, what is VoIP and how does it work?
At an absolute basic level, it is calling someone over the Internet as opposed to calls placed via the traditional phone. This also means that it is digital calling instead of analog.
VoIP is an acronym for Voice over Internet Protocol. It is a digital technology that is used to communicate via audio over the Internet. 
Behind the scenes, there is a combination of technologies that have the capability to capture, transmit and receive voice between two or more connected users. A VoIP service provider sets up the call between all intended participants. 
Voice over IP converts voice into a digital signal, compresses it, and then sends it over the Internet. On the receiving end, the digital data is then uncompressed and converted back into the voice. At both ends, a device with a speaker and a microphone is necessary.
While this protocol was developed to carry voice signals, today it is capable of carrying all forms of known communication—voice, video, fax, messaging, etc. As such, VoIP is also referred to as IP telephony since it is now used across the full spectrum of communication. 
Before we move ahead to the benefits, features, and steps required to transition to VoIP, it is pertinent to know the evolution of the technology.
History of VoIP and its evolution
VoIP as a technology was developed with the objective of saving on long-distance and international calling costs in the mid-90s. The first Internet phone for the masses was launched in 1995. Through this Internet Phone, one user could call another via connected speakers and microphone, using the same software.
Over the next few years, Internet voicemail applications were added and some Internet phone software was paired with Microsoft NetMeeting. Towards the end of the century, VoIP had evolved further, with computer-to-telephone and phone-to-phone calling features. 
By the turn of the 20th century, and with the addition of capabilities, reliability, and features, VoIP began to get adopted in the enterprise space. Businesses were keen on flexible telephony solutions and VoIP fit the bill. 
With increased speeds, lower costs, and significantly better quality of voice, the benefits attracted organizations in every sector. In parallel, integration of instant messaging, video calls, online meeting capabilities, web conferencing, and cloud productivity applications enabled collaborative working and proved to be equally attractive.  
Around the same time, telecom equipment manufacturing companies began to add VoIP capabilities into switches, software, and other related equipment. All this drove the costs of calling further down. 
The result was that in less than the first five years of the 21st century, over a quarter of all voice calls moved to VoIP. This, of course, was helped by technological advancements in broadband and its speeds.
Another game-changer was the introduction of the Session Initiation Protocol (SIP) in the early 2000s. It provided a path across the Internet without the use of traditional phone lines or getting rid of the existing hardware. 
It also allowed developers to circumvent the limitations of hardware and create applications that could integrate with almost all existing phone systems. Its implementation inherently had higher network security across almost all devices as well. 
This was the beginning of hosted VoIP services that we see today. 
The adoption of IP telephony across telecom service providers, enterprises and SMBs continues to be on the rise with each passing year. And this is for a reason—there are immense benefits, both direct and indirect. 
Let us look at the pros and some cons that you should be aware of so you can plan the deployment correctly.
Features available in VoIP
While the list of available features can run long, here are the most commonly used:
To maintain and customize privacy

Call alerts

Call screening

Caller ID

Do Not Disturb

End-to-end encryption

Access roles

To enhance your business brand

Free phone number

Local number

Music or custom message on hold

Easy to use portal with real-time analytics

Virtual reception

To enhance collaboration

Call blocking

Call notes

Call routing strategies

Call recording

Call conferencing

To work remotely

Call twinning

Call flipping

Missed call notifications

Call groups

Call detailed records

Voicemail to email

Call flipping

To improve customer experience

Custom ringback

Scheduled callbacks

Call queues

CRM integrations

Hd voice 
Benefits of VoIP
The list of all the benefits is very long. Let us illustrate the top four in our opinion: 
Direct cost savings: With reduced devices and lighter backbone infrastructure, the cost of setting up and running the communication network comes down significantly. 

If you choose to use services from hosted service providers, you pay only for your Internet connection and the subscription fee.
A host of features: VoIP implementations are extremely feature-rich, as we've already discussed. These features not only make communications more efficient, they also drive down total costs of ownership.

Collaborative working: VoIP systems are used for both internal and external communication. Its omnichannel nature allows the integration of various communication platforms seamlessly.

Be it voice, video, or messaging, teams can connect via any platform of their choice.

Higher productivity: With teams becoming increasingly mobile and remote work becoming the norm, mobility is arguably the single biggest operational benefit.

With a smartphone that is connected to the Internet, you can make VoIP calls on the go. Employees can use the communication system remotely and continue to access the data they need to remain productive simultaneously.  
While the list of benefits is long and extremely compelling for today and the future, one should also be aware of the potential risks that need to be mitigated as they get down to the implementation of VoIP in their organization.
Potential risks factors
It is already an accepted fact that VoIP (or IP telephony) is efficient, flexible, and reduces expenditure. 
The cost and efficiency comparisons here are against the traditional phone systems currently in use. At the same time, it is important to be cognizant of the potential risks and to devise a plan to mitigate them.

The top three risks you need to watch out for are:
Internet bandwidth and availability: VoIP uses your Internet connection. Insufficient bandwidth can cause quality issues during and even after installation.




Further, any downtime can impact your communication network. Hence, it is extremely important to have sufficient bandwidth and also a failsafe Internet connection.

Audio and video equipment quality: The quality of other hardware used can cause or eliminate latency, noise, or echo in voice or video communication. Thus, it is important to choose the right hardware.

Security: Internet-related threats like spamming, malware, phishing, identity theft, call tampering are a bigger concern than ever. Hence, security remains a major consideration with IP Telephony implementations.
Regular audits and investments in infrastructure security and cloud security will need to continue. Your current investments into these automatically cover IP Telephony as well.
Implementation steps
The first and possibly the most important decision to make is to choose between an in-house, dedicated infrastructure for IP telephony and a hosted implementation from a service provider. 
With PSTN being shut down from 2025, VoIP becomes the obvious choice for every business out there. You can either choose a completely digitized VoIP solution or if you want to retain your telephony hardware, you can also pick a hybrid solution for your business. 
To decide what plan would fit your specific business needs, you can consider the following steps:
The first step is to figure out the requirements of your business. Determine the number of users and factor in the growth in these numbers. This will help you nail down the Internet bandwidth required for the setup. You will also need to plan for redundancy should there be outages

Choose the features that you would like to implement from the list of features that your VoIP provider offers

The next step is to list out the required infrastructure design and required. This will include servers, routers, SIP trunks, IP phones, and more. It is best to have a technology partner assist you here.

Finally, you can reach out to a provider, explain all your business requirements and they should be able to give you the perfect plan. A good provider like CallCenterHosting will also help you identify your business needs, inform you about the required hardware, or how to use the existing hardware, and will also devise a custom plan made specifically for you.
While some still believe that an on-premise system is better for their business, there are some issues associated with it—rigidity and cost. 
This is where VoIP comes in. It offers you greater flexibility and scalability in addition to the wide variety of features and tools. More businesses today opt for hosted solutions as it frees them from managing the infrastructure and enables them to focus on their core business instead. 
CallCenterHosting as a provider offers 99.99% and 24x7x365 support to make sure your business is always online and you get assistance whenever you need assistance. 
To get your own VoIP phone solutions today, get in touch with one of our experts at 1-800-346-4974 or just drop us an email at sales@callcenterhosting.com.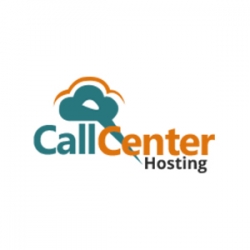 Latest posts by CCH Editor (see all)