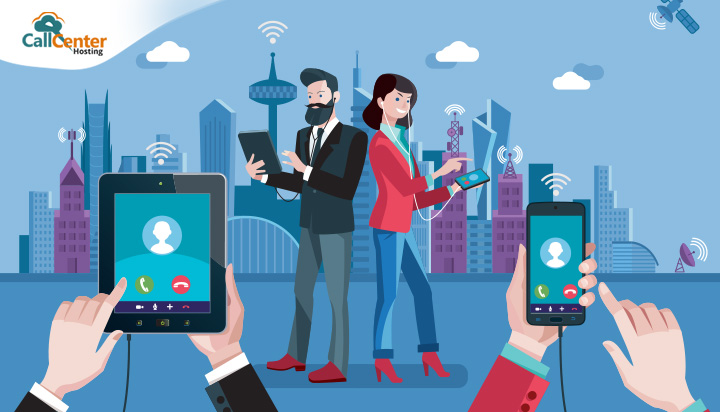 In this age of digitalization, almost each and everything is replaced by digital technology. Whether it is your cash payment or portable CD players, all have a digital substitute for itself. Something similar has happened to our traditional phone systems, they have also been replaced by VoIP, also known as Voice Over Internet Protocol.
It is like a telephone over the internet. You can talk to your friends and relatives living at long distances or different countries without paying much for long distances or international calls charges.
Sounds good? So, just think how much good it can do to your business? VoIP telephone systems cost you lower as compared to old phone systems. Not only this, it is quite scalable, flexible, efficient, and can be customized according to the needs of the business.
So, let's try to discuss how VoIP is bringing a change in the business world? Is it worth it to invest in VoIP solutions? 
Advantages of VoIP Solutions
Let's take a look at the advantages of having a VoIP system for your business:
1. VoIP Saves a Lot of Business Cost
VoIP converts audio into data packets. The transmitter transfers the data packets to the receiver through an IP network, the receiver then converts the data packet again into the audio file. The benefit of this kind of conversion is that it is cheaper than making a call from traditional phones or landlines.
According to Azbigmedia,

The average monthly cost for a VOIP solution is just $25 when compared to a traditional telephone line, which is $50. Some businesses can save 75% when they switch from traditional telephony to VOIP solutions.

Dell saves $39.5 million and reduced energy emissions by allowing their employees to telecommute from home.
VoIP reduces investment as VoIP phones can be operated from home since they are based over the internet. So, the customer support agents can work from their home, which will bear less cost for the company.   
2. VoIP Provides an IVR Feature
VoIP also provides IVR feature that will always respond, be it any time of the day, because the feature is available 24*7. Even if the office is closed, there are pre-recorded messages on the phone which provides specific kinds of information based on the specific type of customers.
3. VoIP Provides Security to Your Business
The security of the interactions between the customers and the agents is extremely important. No business can compromise in terms of security. VoIP phones help in providing security through the advanced technology embedded in its system which includes encryption of audio files while converting it into data packets, improved identity management, automatic alerts on suspected callings and independent security audits. So, VoIP providers work extremely hard to protect your network from various types of security threats.
4. VoIP Helps in Better Customer Interactions
Virtual PBX phone system is equipped with the latest technology to route the calls to the most efficient and competent agent. In this way, customer's queries are resolved in no time and with much more clarity and accuracy. Moreover, the feature of call recording and analytics helps in improving the quality of the calls by conducting an in-depth analysis of the recorded calls.
The analysis will give an idea of the core areas for improvement for the agents. All these features will make a customer delighted because he no longer has to wait for a response while he is on the call, and they are provided with instant remedies.
5. VoIP Provides Call Transfer and Video Call Conference Feature
Customers determine the quality of any brand. Your customers if satisfied can prove to be an asset for your brand. Therefore, it is imperative to take good care of them. The feature of call transfer in VoIP can transfer the important phone calls to any mobile, personal or landline number immediately, to the concerned staff member who is available online at that time, thus, preventing any kind of delay in handling customer queries.
Other than this, the feature of video call conference helps in communicating with partners, clients, customers, and stakeholders spread over different geographical locations. It connects the team members in real-time.
6. VoIP Provides Virtual Phone Number
Virtual phone number allows someone from a different area calls a person in another area but shows as if the person is calling from the same local area. VoIP providers assign the virtual phone number to their customers on-demand with the customer's desired area code. This feature helps in avoiding long-distance rates.
7. VoIP Supports HD Voice Quality
HD voice quality is not just the sound, but it is a technology that delivers a crisp, clear high definition audio that is far better than the standard quality. VoIP has the feature of HD voice quality which helps in speech recognition and achieves clear conversations, especially in long calls.
Future Scope of VoIP Solutions
VoIP has an active future scope with a variety of possibilities. Listed below are a few of them:
1. More Advancement with The Arrival Of 5G Network
The main problem encountered with VoIP these days is the loss of data packets during communication. However, with the introduction of 5G wide-area wireless network, the problem of data loss can be easily overcome.
It will lead to faster communication speeds and response rates. Higher speeds and lower latency will overcome all the shortcomings and lead to satisfying customer experience.
2. AI Integration
Moreover, it is predicted that with the advancement in cloud-based Artificial Intelligence, voice assistant applications would be able to answer the calls of the customers. Repetitive and monotonous tasks can be performed by these voice assistant applications, and thus, agents can attend to the calls requiring more detailed solutions and pay more attention to the complex issues. This feature will not only save time but also improve the agent's productivity.
3. Enhanced Security
Even VoIP phones are prone to many virtual threats. Security of the IP telephony system is an extremely crucial subject for the providers as well as the customers. In the coming years, the security of VoIP phones will become more robust with the introduction of authorized user login system and secure cloud space.
The applications introduced will offer spam filtering and malware protection measures to ensure smooth and secure usage.
4. Increased Growth with Unified Mobile Communication
VoIP can also overcome the location constraint in the coming times. The introduction of app-based virtual numbers or mobile app VoIP support system will make it very easy to conduct meetings, conferences, and business-oriented calls, even in remote places. The increased use of unified mobile communication will definitely boost the demand for VoIP phones in the coming years.
So, after an overview about VoIP telephony system, we are very much clear with at least one thing that VoIP phones have become an essential element for every business, and it is challenging to visualize a successful business without IP telephony. That's why every business needs VoIP today. It not only gives a boost to the overall productivity of the business but also, makes work very simpler and adds accuracy to it.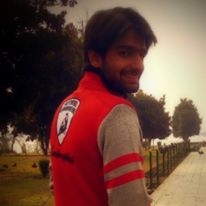 Latest posts by Abhishek Sindhu (see all)