Are you looking for a technology which is reliable, secure, productive, easily accessible, customer-friendly, produces a higher return on investment, provides backup in case of disaster recovery, and absolute independence from the setup and maintenance of the hardware? Then, the cloud is the solution for you.
Cloud technology has transformed the way businesses used to work earlier.
According to Systweak,
40 zettabytes of data will be held in the cloud by 2020.
By 2020, cloud computing will cross the $270 billion mark.
By 2020, it is expected that the public cloud will experience a 44 percent growth.
Gone are those days, when you had a big office with many agents with a screen and a headphone in front of them, talking to customers and resolving queries. Today, we have cloud-based call centers where every operation is automated whether it is the dialing of numbers or keeping track of the agent's performance.
Cloud based call centers have additional benefits like easy accessibility, easy integration with CRM software, automatic detection of unproductive numbers, and call recording and monitoring. Traditional call centers lack the above features.
Moreover, the setup cost of old call centers is high due to the investment in hardware and software infrastructure, hiring and training of the agents, and purchasing of dialers. But in the case of cloud software, you merely need to have a secure internet connection with sufficient bandwidth.
Your agents can log in from anywhere and take the calls. Everything can be monitored by the managers using real-time reports from anywhere anytime with cloud-hosted call center solution.
Not only this, the cloud provides you a backup feature or disaster recovery feature which will help you in case of sudden failure or any crisis. The feature will not let productivity to be affected.
Cloud call centers also use interactive dashboards to make the software user-friendly so that an individual who has a basic knowledge of computers will be able to use it effortlessly.
Overall, the cloud is providing you the solutions that are easy to implement yet increases productivity, the solutions that make your work comfortable and yet efficient and qualitative, the solutions that increase customer satisfaction and customer experience, yet the cost incurred is affordable.
Other than the above features, the cloud call center has the feature of automatic call distribution and skill-based routing too.
So, what are you thinking? Still, any doubts left? Then, have a look at the below infographic, which explains how cloud solutions are transforming the call centers.

If you want a detailed overview of this topic, check out our whitepaper.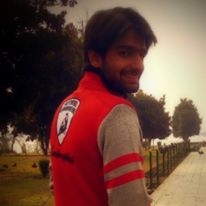 Latest posts by Abhishek Sindhu (see all)