VoIP solutions have changed the way businesses used to work in earlier times. Now, you do not have to worry about the expensive hardware structures, telephone lines, the quality of calls, because VoIP has come up with a solution which not only reduces business costs but also, provides security to your business.
According to Ironpaper,
In 2012, the corporate consumer VoIP market registered 98.9 billion subscribers, accounting for the US $43.27 billion in global revenues, according to Future Market Insights (FMI). The research firm forecasts an increase to around 204.8 billion corporate consumer users by 2020, accounting for the US $86.20 billion in global revenues.
The demand for VoIP is increasing, but why should a small business invest its capital in advanced technology like VoIP. Here are ten good reasons.
Easy Usability – The software is easy to use for everyone whether the person is technically sound or not.
Less Training – VoIP comes with the best of features, yet they are very easy to understand. Hence, very little training is required for the agents.
Greater Options – Various features like Automated attendant, call forwarding, call hold and transfer, video conferencing and call screening are offered by VoIP.
Cost-Effectiveness – VoIP is cheaper as compared to traditional phone lines.
Reliability – As long as you have reliable internet, everything will work correctly. Moreover, it does not have any hardware setup.
Call Recording – The feature of call recording helps in improving the areas where the customer support service is not able to deliver the best solutions. It also helps in analyzing the performance of agents.
Improved Office Collaboration – No separate phone lines are needed to connect different department in the same office, VoIP has features of video conferencing and shared screen.
Customization – VoIP comes with plenty of features, but you can choose only the features you are required in your business.
Flexibility – VoIP can be accessed from anywhere. You only need to have a good internet connection.
Better Communication – Communications have definitely improved with the introduction of HD Voice quality in VoIP.
Let's try to understand this with the help of an infographic.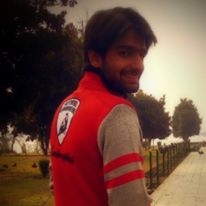 Latest posts by Abhishek Sindhu (see all)