In this digital world, every industry is switching towards cloud technology. Cloud telephony offers a wide range of benefits to meet the growing demands of the businesses.
The cloud essentially is the place where all data of a business is stored. In a business environment, accounting systems, CRM, file storage systems, email, and web hosting systems may all use cloud technologies.
What Is Cloud Telephony?
Cloud telephony refers to the technology where communication devices are hosted over the service provider's premises and are made accessible to the customers through the cloud. A web interface is also provided to the customers to connect with this cloud-hosted system.
The below infographic tells how businesses are adopting the cloud telephony solution to ease their business communication process.

Let's take a look at the key benefits of using a cloud-based phone system for business.
1) Cost Efficiency
Since cloud telephony involves no on-site hardware, to invest in other than the handsets, the initial cost savings of a cloud-based phone system are significant.
Businesses using a cloud-based pay only for what they use. Combined with lower call costs, cloud telephony accounts for cost-saving to the companies.
2) Integrated Business Communication Systems
Cloud telephony solutions integrate with the daily business workflows. This allows for smooth business flows. All business communication systems are extensively integrated with cloud telephony solutions.
3) Mobility and Flexibility
Cloud telephony business solutions allow employees to take their work mobile. This way, support query, and sales calls can be attended even if the employees are not available in the office. The company can also cut down on the expenditure due to desktops.
4) Manage All Business Communications
Traditional desktop phones don't allow businesses to keep track of all communications. Cloud telephony solutions enable the companies to maintain records of all conversations with customers through features like call recordings, call reports, etc.
5) Enhanced Features
Cloud telephony solutions offer enhanced business features like real-time analytics, bulk SMS automation, post-call surveys, etc. The automation turns the manual work into automated workflows, thus making everyone's life just a little bit easier.
6) Secure Communication
Cloud telephony enables safe and reliable communication. It uses encryption for secure data transmission. The physical data centers are protected by roles-based access.
7) Highly Customizable Solutions
Cloud telephony solutions are highly customizable and scalable. Businesses can customize the features of cloud telephony solutions as per their requirement. If a business' needs to keep changing according to the demand of the market, then cloud telephony is the ideal business solution.
8) Efficient Sales and Support Team
The inbuilt auto dialer, which comes with cloud telephony solutions, allows the businesses to make automatic calls and drop messages. Thus, it boosts the sales and support team of an organization by automating the tasks of dialing customers.
9) Constant Updation
Hosting business communication in the cloud never leaves the service outdated. With a quality hosted solution, every new innovation gets updated on a business' respective communication system.
10) Easy Campaign Management
Cloud telephony empowers a business to manage and adjust their phone system according to the business needs. Cloud phone systems help in easy management of campaigns as it's simple, flexible design significantly streamlines phone system management.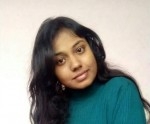 Latest posts by Kritagya Pandey (see all)