"The realm of customer contact is an exciting place to be. No longer a cost center, but the hub of exceptional CX and engagement, the contact center is the modern focal point for competitive differentiation."
Call centers are changing their primary form and purpose. They have shifted towards delivering excellent customer service and engaging more customers rather than focusing blatantly on the number of calls and conversions.
With rapidly evolving technologies and the emergence of technologies such as artificial intelligence and big data in call centers, there has been a shift in the way businesses work.
Let's look at some of the call center trends for the future-
1. AI Integrated Customer Interactions
Every business is using predictive analysis and applications of artificial intelligence in order to provide a seamless customer experience.
According to a study by becominghuman.ai, the focus of enterprises is drifting towards AI-based customer support services to provide better customer experience and engagement.
Thus, enhancements in AI and machine learning in the future are bound to increase their adoption in mainstream businesses.
Also, according to Gartner, customers will manage 85% of their interactions with a business without human interaction.
2. Digital Transformation
Customer expectations are rising, and so is their demand for comprehensive and consistent customer experience. Call centers are looking forward to deploying digitally advanced channels of communication that enable smooth interaction with the customers.
That's why the contact center of the future will not be a multichannel call center, but an omnichannel hub of interactions.
3. Contact Center Analytics
Real-time analytics can provide an accurate and detailed performance review. Moreover, big data and analytics tool are becoming an essential trend for the call centers as they help extract valuable insights from the bulk of data.
Use of advanced analytics has changed the role of call centers from a basic service offering group to a strategic hub that can make dramatic improvements and work for customer satisfaction.
More advancements in analytics are expected to create more channels of communication with customers.
4. Rise of IoT
According to an article by HCL Technologies, By 2020, almost 30 billion devices would be connected to the internet or some form of a private network.
Predictive support will take center stage. Products will be connected over an internet network that will enable remote monitoring of these products and their functionalities.
As devices become smart, customer experience will also become brighter. There is a scope of more technological innovations that will push boundaries and help call center support strive and excel.
Let's look at some more trends and points to understand this transformation of call center and customer service better.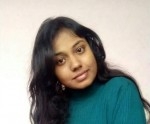 Latest posts by Kritagya Pandey (see all)