Unified communication is one of the essential technologies for the call center space. This technology has revolutionized the way of communication as it integrates all communication platforms and improves the call center performance.
Through unified communication, agents can easily access the entire conversation thread no matter where it occurs.
According to Forrester, "the combination of presence and availability with voice, video, email, and instant messaging, which makes it easier to communicate via the most optimal path with employees, customers, and suppliers and ultimately streamlines business processes."
Traditionally, businesses don't offer too many communication methods because it was challenging to manage. However, at this point of time, people are becoming more tech-savvy, and they want an easy solution to contact a business. People like to interact via social channels, chat, call, mail, etc. That's why it became the need for companies to show their presence on multiple platforms to serve customers in a better way.
Poor communication and collaboration both affect call center performance. That's why it is necessary to take all agents on the same page so that they can quickly get in touch with customers and solve their query.
Unified communication assures team collaboration as it combines all communication platforms into a single interface. By this integration, agents can easily interact with customers without asking what query previous or conversation they had with them.
This approach reduces redundancy from conversations and improves operational efficiency. Unified communication enables your business to become more flexible and adaptable as it reduces the time of call center agents which they spend on looking for the information to do their job. It increases agents' productivity and hence, increases customer satisfaction rate.
You can easily provide a high level of customer service by incorporating unified solutions in your business. The following infographic will define how unified communication can help call center.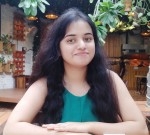 Latest posts by Naina Rajput (see all)