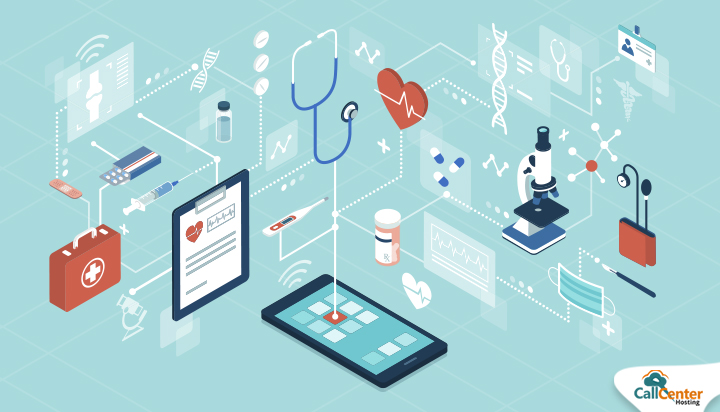 Modern medicine is said to be linked closely to miracles. With collaborative global research on various diseases, the field of medicine has reached previously unattainable goals. Vaccines for COVID-19 is one such example. 
Previously, vaccine research took years but now increased collaboration between scientific communities has led to the creation and supply of several vaccines in just under a year.
And while the knowledge of healthcare professionals was vital to the success, equally important were all the means that got them together. This is where UCaaS comes in.
The need for UCaaS in healthcare
Modern sciences are not dependent on individual research and findings. There are teams of doctors and scientists working in tandem across national borders to find cures for what ails us all.
To maintain the healthcare industry, one cannot survive solely on doctors. There is also a need for robust healthcare infrastructure, insurance companies to cover healthcare costs, medical equipment manufacturers, community workers, pharmaceutical companies and so forth. All these stakeholders require a tool that lets them discuss and share information and research. 
United Communication as a Service, or UCaaS, gives them a platform to interact and operate seamlessly by unifying various communication modes. 
How UCaaS is redefining the healthcare sector 
Many of those who tested positive for COVID-19 had to undergo treatment during home isolation. This has proven the success of telemedicine and intensified the need to promote its use. While advancements in video conferencing tools have helped peak its popularity, the rapid adoption of telemedicine practices can be attributed to UCaaS systems. 
The benefits of telemedicine are endless. In developing countries, where there is a lack of qualified doctors, but rising Internet penetration, UCaaS and its collection of features can boost the availability of quality healthcare to help those in remote areas. 
Connecting patients with hospitals 
The voice and video conferencing tools of UCaaS facilitate more than doctor-patient connections. They also help entire hospitals create a seamless experience for their patients, especially in times of urgency. 
Picture this—you are a patient and have just started experiencing severe arm pain. A member of your household frantically calls the hospital seeking urgent redressal. But as the call connects, they are taken through a series of agents and receptionists before finally reaching your doctor. Would you want this experience for your loved ones? 
UCaaS solutions cut out all this noise. 
As all communications are centrally linked, you can contact the respective doctor without any redirections. The probability of them receiving the message increases while the time this takes reduces. 
Connecting doctors with doctors
As mentioned above, modern medicine isn't an individualistic affair. Large teams of global players work together on different pertinent issues. To do so, they require a steady flow of communication. With UCaaS and its various communication tools, doctors can meet virtually and discuss emergencies. 
Additionally, doctors need to be able to share and exchange information seamlessly without delay. With UCaaS solutions, doctors can call their counterparts from any device. They can also utilise hands-free calling, a simple 'click-to-call' facility, call forwarding and recording features, courtesy of a unified communications system. 
A structured UCaaS plan is bound to cut costs because these systems are considered operational expenses and not capital. Moreover, they generally operate on fixed monthly plans, which further helps in budgeting. 
Also, for hospitals seeking to use cloud services, UCaaS providers offer different packages catered to their specific needs and requirements. These packages help them cut their overall expenses while offering additional services. 
Not much has to be said about here. UCaaS providers offer multi-level security for data storage. Additionally, their services are hosted in large buildings that are monitored 24×7 for extra security. 
Bottom line is, if you store your data on the cloud, it will be much more secure than having it on in-house servers. 
Most hospitals build their software to conduct everyday activities. This closed system might be a reason many do not opt for services like UCaaS. However, that should not be the case.
UCaaS solutions strive to attain peak seamlessness. They're built with the intention to help organisations improve on efficiency while partially maintaining the status quo. They do so by promoting integrations with different software for a seamless workflow. 
Your UCaaS system can connect with various CRMs and third-party apps that help you with patient management, update medical records, share reports internally and externally, and much more. 
Easy access to health records for doctors 
One of the powers of UCaaS is its ability to utilise the communication ecosystem for quick information dissemination. For example, if you are a doctor catering to a patient in an ambulance, the hospital can send their medical history to your device for easy access. The same is applicable to emergency rooms. 
This not only helps the doctor track a patient's progress but also significantly reduces the time taken to review their condition. Additionally, quick and easy access to patient data can help doctors make informed judgements about the next steps. 
Additional patients are easier to manage 
The medical system took a big hit during the pandemic. A lot of cracks and failures became exposed to the public. Reports from Italy about insufficient beds and doctors became widespread. India also reported a lack of basic infrastructure in critical times. All of these crises showed that they could have been averted with proper management of resources.
The UCaaS technology is scalable, a quality that can redefine the healthcare system. As hospitals become overloaded, on-site servers are unable to keep up with the sudden influx. However, cloud solutions make the process as simple as checking a box. 
Hospitals can easily add lines to address more queries, they can coordinate internally as well as externally with efficiency, share information with a wide audience at once, and more. The possibilities are endless.
Availability of e-health records for patients 
Technology has prompted everyone to go digital. Hospitals have followed suit. Adopting the benefits of UCaaS, many hospitals and testing labs have done away with physical copies of reports. Instead, they now send digital reports directly to the patient's email. 
These soft copies are also stored on their server, available for perusal through different devices even at a later date. Role-based access ensures only a select few have access to patients' medical records 
Building a hospital of the future 
Every industry is in the process of digital transformation. While it will benefit them all, the biggest benefit will come to healthcare systems, trickling down to patients. With seamless data access, rise in telemedicine and improved Internet of Things (IoT) capabilities, hospitals are set to transform the way we manage our health. 
Conclusion 
UCaaS has the potential to transform the way healthcare professionals communicate with themselves and their patients. With the rising demand for telemedicine, UCaaS has a huge growth opportunity in the sector. 
If you are in the healthcare sector and looking to enhance your patient interactions further with a cloud-based solution, you can reach out to CallCenerHosting and explore the variety of services we offer. Our experts are always ready to answer all of your questions. Connect with one at 1-800-346-4974 or you can drop an email at sales@callcenterhosting.com too.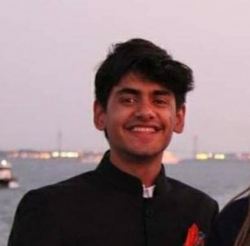 Latest posts by Karan Beniwal (see all)