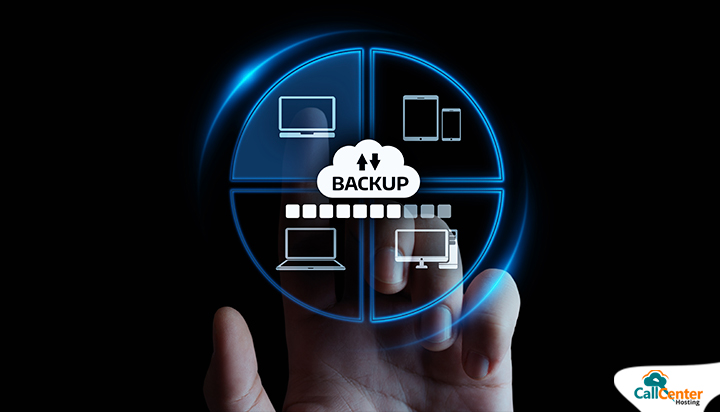 Protection of an organization's invaluable data has been a major point of concern for IT teams worldwide.

In this digital age, there is a looming threat of cloud hacks and other forms of 'Digital Disasters'. This has rapidly driven up the need to adopt Disaster Recovery as a Service (DRaaS) solutions to safeguard the sanctity of data and ensure the continuity of business.
Choosing an appropriate Disaster Recovery solution involves entering into an operational agreement with third-party vendors providing multiple services including managed services, Cloud service, backup storage, and more.

However, the job isn't as easy as it sounds, despite the abundance of DRaaS vendors in the market. The low barrier of entry has led to a high number of options for DR vendors.
From the surface, these multiple vendors might seem very similar in terms of their solutions offered as well as their pricing structure. However, standardized product offerings fail to serve companies of varying requirements. It is important to gather your own business necessities and seek out the correct provider who can customize and modulate their offering according to your specifications.
But what are some of the important questions that can help an organization towards choosing the correct DRaaS vendor? We discuss 5 such questions which will put you on the right path and away from disaster:
1. What is my threshold for downtime and data loss?
Before stepping into the pool of DRaaS providers, it is important to take stock of the situation at home. A comprehensive business impact analysis should be undertaken to determine data recovery priorities in case of disasters.

Two important terms that are used to quantify these business priorities of downtime and data loss are Recovery Time Objective (RTO) and Recovery Point Objective (RPO).
RTO refers to the maximum time that the services can be down without causing significant loss to the business. It is not simply expressed as the time between loss and recovery; it can also be stratified in terms of system priorities. Certain on-ground applications would need to be brought online for end-users quicker than other services (such as internal fulfillment systems).
RPO means the minimum data loss owing to a disaster that can be safely lost without any significant damage to the business operations. RPO would account for the data loss within the period of loss and the most recent backup.

Just like RTO, RPO can be defined application-wise based on the priority and sensitivity of data. Applications handling sensitive customer data would need to be backed up more frequently, as an example.
2. Can the DRaaS provider adapt itself to my requirements?
As opposed to common belief, one size doesn't fit all in Disaster Recovery solutions. Every company has a different workload as well as business needs. Thus, flexibility becomes the golden word here.

It is important to investigate whether the DRaaS vendors are providing only white-labeled software options, or the business-mandated customizations and tweaks as well.
The services provided by the DRaaS providers should be chosen and molded to meet the organization's specific SLAs. Instead of insisting on a particular cloud or backup storage, the vendor must be flexible to bring in other options as per customer needs. 
For example, the highly commercialized public clouds such as AWS or Azure, are standardized for wider industry use as opposed to customized solutions. Relying on them purely would not be the optimal choice.
3. How reliable is the provider in terms of timely recovery?
Successful disaster recovery is a direct function of the vendor's response time in implementing failover and failback operations between the on-premise environment and the backup cloud. 
You need to be able to rely on your vendor for these timely administrations. It would be another disaster in making if, at the last minute, the vendor brings to your attention the 24 hour lag time in failover or the need for manual failover alerts from your team.
Further, you should be aware of the various technological resources and strategies opted by your service provider to improve the reliability of its services. 
Basic hygiene questions regarding the backup mechanisms, number of backup copies, locations of backup facilities, accessibility of locations, and key management should be asked from your provider upfront to ascertain their support.
The service provider must ideally maintain multiple copies of the backup data in various geo-locations to ensure that if the disaster engulfs the local backup geo-location as well, there exists a safe backup. Furthermore, the vendor should allow the organization to prioritize and hasten the failover and failback administrations of certain customer-front applications over other functions, to ensure minimum downtime to customers.
4. Is your data safe with your service provider?
An important aspect of the Disaster Recovery operation is to ensure user authentication and data security while it is being moved between the on-premise environment and the backup cloud facility. 
The idea of data recovery might backfire completely if the data is not safe from leaks and cyberattacks during the transition. Vendors need to ensure that their data centers are physically and digitally secure and that they are compliant with regulations such as HIPAA and SOX.
Further, key management systems should be implemented to maintain data security through multiple encryption algorithms and selective access. This will also differentiate verified users in the virtual failover environment and ensure the safety of data in transit. 
Finally, the provider should be ready to face the various security challenges unique to different industries.
5. Will my DRaaS vendor be able to provide ample technical support?
DRaaS solutions are complicated to choose, implement and execute, especially for an organization that is in the middle of a disaster. Organizations must ensure that the vendor provides top-tier customer support in such crunch situations. This support should include 24X7 engineering support as well as teams working on SLA-based customizations. 
Prompt and user-friendly customer support will ensure that businesses do not collapse during such disasters. Unresponsive and inexperienced support won't be able to match up with the organization's real-time demands. 
DR service providers must also be wary of provision for a sufficient support capacity in accordance with their client portfolio, to ensure the expected level of commitment for each client.
The 5 questions that we discuss above encapsulate the priority conjectures that businesses should ask their service provider while choosing an optimal DRaaS solution. There might be finer questions relevant to one's organization that one can ask in supplement, such as:
Does the DR solution offered by your vendor tilt the overall scale between cost and potential losses to present an overall high ROI?

Does the vendor have a client list to showcase its competency in DRaaS solutions or is this just an additional service for them?

Is the vendor merely reselling standardized solutions or a true provider?
Wrapping Up
Choosing the most optimal DRaaS solution as per your requirements can be a tricky decision. And yes, it also costs more since it is a premium service as opposed to basic data backup facilities. 
However, when placed against the backdrop of potential business losses in a crisis, the cost of a customized DRaaS seems justified and relatively lesser as well. Once you get on board with a DRaaS solution, you can rest easy about facing disasters!
To find out more about Cloud services, data backup, and disaster recovery, contact CallCenterHosting at 1-800-346-4974.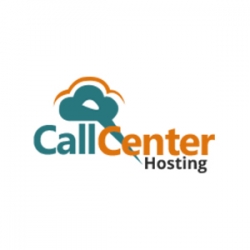 Latest posts by CCH Editor (see all)