Meet Josh. He is a customer support agent who handles customer calls at a travel agency. 
Josh communicates with customers over the telephone—a limitation that often frustrates him. On instances when he is busy with various tasks and customers, he can't attend to other customers wishing to speak to him as a telephone does not allow him to multitask. 
For example, Mrs. Spencer, a regular customer who likes having her queries resolved by Josh, hangs up if she has to wait or speak to another agent.
The emergence of COVID-19 just made things harder for him. He was asked to operate from home, which made it all the more impossible for him to look after more than one customer at a time. 
But then came a solution to all his problems––his management team brought in the UCaaS platform. A communication system, UCaaS now allows Josh to make and receive calls, forward messages, and reroute calls while continuously staying in touch with his teammates––that too via multiple channels.
Just like Josh, there were many customer support agents who couldn't multitask, collaborate, or handle customers while working remotely. All these issues started disturbing their day-to-day routine and had an eventual impact on their productivity. 
But they all found a savior in UCaaS, which enabled multitasking, collaboration, and communicating with customers all at once. 
According to research by Synergy Research: "UCaaS is now more popular than ever, with a market growth rate of around 29%, year over year.". It goes without saying that UCaaS is going to be the next biggest trend in the IT sector. 
Also, with work-from-home culture becoming the new normal, Prodoscore conducted a survey that  reported: "47% productivity increase in 2020, despite the coronavirus lockdown and the ensuing increase in working from home."
With such impressive results and surprising figures, it will be right to say that UCaaS is a reliable technology.  Any business aiming to optimize their communication system and streamline their work processes must make a wise choice by deploying the UC tools as-a-service.
Ways in Which UCaaS Empowers Business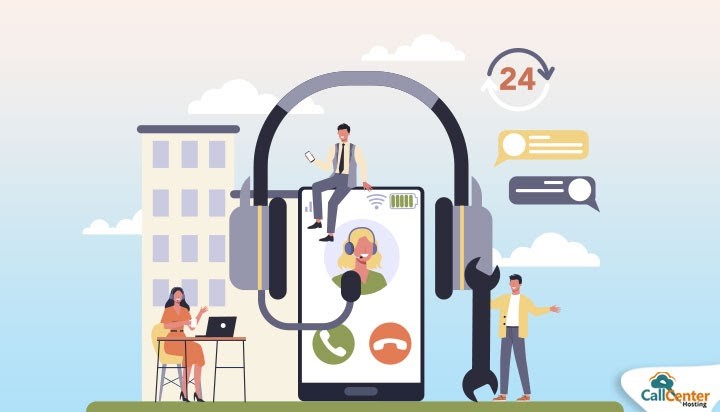 Before talking about the different ways in which UCaaS benefits your business, you must know what this technology is about and how it works.
UCaaS stands for "Unified Communication as a Service" and as the name suggests, it aims at providing a seamless experience to its users. This cloud-based application is a hosted solution that offers a flexible, cost-effective, and efficient telephone system. 
Undoubtedly, UCaaS has helped in building a harmonious ecosystem over the cloud and has successfully brought various applications on the same page, leading to increased efficiency and growth in productivity. Especially in present times, when businesses have shifted their operations to remote culture, UCaaS suits the needs of agents, employees, and overall company.
From providing flexibility in difficult situations to reducing costs, the platform has brought various opportunities for businesses. Here are a few ways that UCaaS boosts business performance and growth. 
1. Reduces Silos 
The silo effect exists in organizations that fail to establish an interconnected system of communication. Due to poor communication within the organization, the data does not flow uniformly. The effect got its name from towers at the farm which is set up to avoid different grains from getting mixed up. 
UCaaS eliminates barriers among various departments and teams in an organization and brings all of them on the same page. It uses a single source to enable collaboration and communication which can be done through chats, text messages, e-mails, voice, and conferencing. With such a variety of channels available at hand, an organization can work in harmony and can pass on information from one team to another with ease.  
2. Analyzes market trends 
It is quite easy to detect trends with the help of real-time analytics. Companies can use their communication channels to see if there are any bottlenecks and spot spikes in contact center volumes. 
Suppose, a large volume of calls is being taken up by an agent unable to provide a proper solution to the customers. After multiple rounds of call routing, customers will end up hanging up the phone. With UCaaS, the company can easily come up with an appropriate solution, such as an IVR service in this case. 
The service will route calls directly to the concerned department, hence, eliminating wait times. Thus, UCaaS offers companies an opportunity to improve their service by keeping track of the calls in real-time.
3. Improves revenue growth 
In the end, it all boils down to the financial profits. With efficient technology and intelligent service, UCaaS saves a lot of time and effort of the employees. Also, employees can analyze customer journey and their experiences, which would ultimately impact the lead conversion process. Positive customer feedback brings in their trust and loyalty to your business, leading to increased revenue.
4. Eases remote working culture
One of the most evident impacts of UCaaS on businesses is its ability to support remote working culture. Since these services are hosted over the cloud, it allows employees situated in any part of the world to work in close coordination with other teammates. UCaaS also makes sure that employees get to communicate via every possible channel––from SMS to email to video interaction.
The service enables companies to hire talents overseas and leverage their skills for efficient business operations. Other than hiring, the service is useful in providing one-on-one training to these employees through presentations and virtual meetings. 
Employees can operate from their personal devices and route calls to these devices to ensure availability and omnipresence for the customers at all times.  
5. Enhances workforce engagement
With numerous channels available to communicate, agents are often busy every other minute with some or the other customer. Since UCaaS tools run over the Internet, there are negligible chances of network downtime. 
With a stable Internet connection running on your devices and systems, UCaaS makes sure agents are engaged at all times, hence, leading to better productivity.
Also, the transparent functions of the system allow employees to study the customer closely. They could implement their way of handling customers based on these observations and studies. 
6. Offers third-party software integration
One of the factors behind the utility of UCaaS for businesses is that you can enable business automation. An open infrastructure and flexible APIs allow it to easily work in coordination with an existing system. 
Other than this, UCaaS is designed to work in collaboration with third-party software, CRMs or ERPs. The seamless integration between these systems and the company's existing telephony system enhances functionality. 
This encapsulation of one or more technology often leads to efficient performance. Also, with such advanced and collaborative nature, UCaaS fits naturally into your enterprise's work and culture.
7. Enables BYOD for employees
Now, when Gen Z is considered to be the future of businesses, rules are sure to change. Also, with the transition to remote working, companies are planning on providing the option of BYOD or "bring their own devices" to their employees. 
This plan gives rise to several security and malware concerns such as: "Is it safe to allow employees to work on their personal devices?" or "Is there any way to ensure the security of smartphones and laptops brought by the employees?" How can companies avoid the risk of malware via employees' personal devices?
UC tools are efficient enough to use the cloud's versatility for monitoring and scrutinizing these devices. With this type of solution, employees can easily and securely access various unified channels such as text, voice, video, etc. 
UCaaS is the Future
Transformation is the key to a successful business. With changing needs, trends, and demands of customers and their lifestyles, technological evolution has become a necessity. One such necessity is a streamlined and quick communication path present at your fingertips. Businesses face large call volumes and cannot afford to miss out on or lose any one of them only because of the unavailability of certain technology. 
UCaaS technology has proven to be of great help when it comes to valuing customers and buyers. Its immensely flexible, scalable, and functional nature has enabled successful overseas connections. These connections have, in return, ensured streamlined business operations even during a pandemic.
Contact CallCenterHosting today and embrace the future.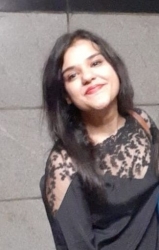 Latest posts by Aashita Sharma (see all)