If you are a working professional today, you would understand the struggle of handling so many multiple channels and applications for communication. There are phone calls, text messages, emails (more than one,) and with the ongoing revolution- social media.
All these channels are modes of communication for working professionals and are extremely useful when it comes to their business communication.
So, what is that one solution that can unite and defragment all these modes of communication? UCaaS, right?
What is UCaaS?
UCaaS or Unified communications as a service is a service platform that integrates and brings together all the modes of communication that a business uses.
It not only integrates the communication processes but also reinvents them to give the business an all-around solution that helps them communicate better and, in turn, grow their business better.
UCaaS delivers unified services to a business with a subscription model, thereby reducing the operational and installation costs.
Why Do We Need UCaaS?
To understand why we need UCaaS, we first need to understand why UC or unified communications are an essential aspect of the business world today. Communication has evolved a lot- from those single line phones to video conferencing and VoIP telephones. With this change in connection and the addition of a hundred new channels to interact, a system that unifies these platforms and modes is crucial.
Unified communications come into play because they give businesses the ability to handle, control, organize, and analyze everything in one place. But having all these services separately also became a task as it was challenging to keep track and pay for all the services individually, and that's when UCaaS came into play.
Businesses with UCaaS have the ability to purchase all the communication services on a monthly model and together, making it easy for them to keep track of the services and stay unified with their communications in the right way.
UCaaS also holds the power of the cloud, making it all the more useful for businesses as it meant giving companies the ability to let their employees work remotely and handle all their data on the cloud.
So, in all, UCaaS gives businesses a solution that helps them streamline and take complete advantage of their communication process.
Types of UCaaS
Three kinds of UCaaS are provided by the service providers and can be implemented within your business. Let's go over them:
Single-Tenancy Model- A single tenant gets his/her personalized software. It is better from a security point of view as all the access permissions and the customizations are done from the business end. In easier words, a single-tenant has personalized software with shared hardware.
Single tenancy models work well for a business that does not want to compromise on its security and would have all grants and permissions to themselves.
Multi-Tenancy Model- A multi-tenancy client shares both the software and the hardware. The business does not get any alteration powers with this kind of model, and all the updates, permissions, and options are selected from the service providers' end.
Multi-tenancy models are better for businesses who want to cut their costs, as they are cheaper and businesses who are not big on security.
Hybrid Model- Something which might work best for most businesses can be a hybrid model. Within a hybrid model, a business gets to keep the portions where security is a concern, and the provider can keep the rest. This hybrid becomes both cost-effective and secure, making it an excellent choice for most businesses.
With so many options available, you can choose from the model you like the most and one that fits your business process. Don't forget that every business is different, and no one UCaaS can fit every business. So, whatever your problem is can be solved based on your business and the processes it entails.
Benefits of UCaaS
There are so many benefits to a UCaaS model- it is flexible, cost-effective, easily accessible, easy to manage, and many more. Let's take a look at the top benefits of a UCaaS software to understand its real power:
1. Subscription-Based Model
The best advantage of a UCaaS is that it runs on a subscription-based model. This model basically means that installing and activating a UCaaS software is an easy task since all you have to do is inform your service provider.
The service provider enables your UCaaS software and starts charging you for what you use, making it both cost-effective and easy to implement.
2. Updated- Before You Ask for It
All updates that come in a UCaaS software are done from the service providers' end without causing any distress to any business administration. So, it does not need constant maintenance and checks, as all these things are done on the service providers' end. All the business gets is always up to date and feature enriched software to work on.
3. No Extensive IT Staff Required
Since a UCaaS is based on the cloud and does not require any extensive hardware or maintenance on the businesses' end, it hardly requires any IT staff to attend.
So, a business that has implemented a UCaaS solution would not need any high maintenance or extensive IT team. The business gets the liberty to cut down on IT staffing and rely on the service provider's service.
4. Scalable to All Sizes- Big or Small
Your business could have 50 agents today but expands tomorrow and have a hundred. With UCaaS software, you need not worry about upscaling or downscaling. You can add or remove nodes whenever you want by changing the monthly plans. So, you incur no additional cost and only pay for the services you are actually using.
5. Accessibility and The Power to Work Remotely
We, as a generation, are obsessed with flexibility and the power to work from anywhere and at any time. Since UCaaS is based on cloud, it is easy to use and can be accessed easily with an internet connection.
It is also easy to make use of UCaaS remotely as almost all UCaaS providers come with a mobile application to help employees take calls and enjoy all the office phone functionalities wherever they go.
6. Support That Lasts Forever
UCaaS solutions come with the always-on backing to solve all the customer issues, whenever they face any. The provider is the one responsible for all the glitches and errors that occur, making your business administration and managers tension free from all this hassle. Isn't it so easy to be just a UCaaS member, with all your problems solved in a flash?
Still not convinced if UCaaS is the right solution for you? Call us; we might change your mind. Connect with our solutions consultant right away, dial: 1-800-346-4974, 44-80-0680-0974, 61-180-031-6834.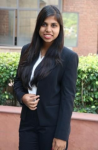 Latest posts by Niharika Gupta (see all)