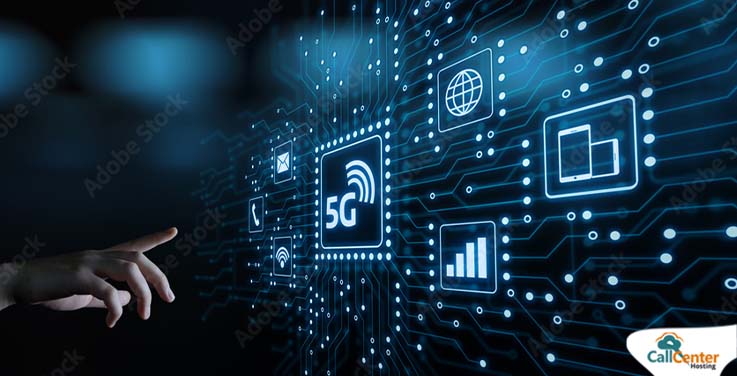 Everyone wants answers at the speed of light. Nobody wants to wait and they shouldn't have to. There are billions of options available in the market. If you fail to respond, the consumer will simply move to the next option they find on Google.
Just like when you visit a restaurant, you want to be served immediately, without any delay, consumers expect instant solutions without wasting any time.
The trend today is to hit the enter key and obtain results instantaneously. The slightest delay in this action pushes the customer to complain about unsatisfactory services, lagging internet, and whatnot. 
Furthermore, with children attending school from home and offices shifting to a home-based environment, the most wanted element in demand is a strong Internet connection that never lets you down. 
We have already experienced the speed of 3G and 4G before the pandemic. The newly launched 4G/LTE also offers satisfactory results.
But today, we don't want just satisfactory. We want exceptional. 
Therefore, the world is shifting to 5G for information at lightning speed. 
So, let's delve deeper into what Fortune500 companies and techies have to say about this boon in disguise.
Why should you choose 5G, and how will it impact your business?
Other than the speed, here are a few reasons why you should choose 5G for your business:
Comes with 1,000 times more competency than other network connections

Rules out delays and results in minimal latency

Facilitates instantaneous uploads and downloads

Plays high-end videos without considerable buffering time

Coupled with higher bandwidth capability that accommodates the transfer of a more significant amount of data in a shorter time

Allows multiple connections without any interruptions while consuming less battery power
Put simply, your Internet connection won't ditch you when you attend your virtual quarterly review call with your manager.
During the pandemic, seamless communication became cardinal, especially with companies having a distributed workforce across the globe. In such a scene, poor data connectivity may have proved to be disastrous. 
While 4G provided some respite for such organizations, 5G seems to be a permanent solution for companies focusing on VoIP services and unified communication.
5G plays a crucial role primarily because of the following two reasons:
VoIP system involves the interconnection of several devices across your organization

Unified communication demands the interweaving of these devices to facilitate the free flow of information amongst various departments. 
This structure is possible only if all the moving parts of your business are pulled up together with a strong Internet connection. 
Hence, 5G is pivotal and beneficial. 
How will 5G support unified communication?
Supports remote collaboration
Remote collaboration is here to stay. 
Though businesses started with the remote workplace ecosystem as a temporary relief during the pandemic, several companies continue to work remotely or hybrid post-pandemic.
A survey says that 80% of businesses may allow their employees to work remotely for at least a part of this pandemic, and 47% of companies may permanently let employees work from home. 
Yet another survey says that out of 669 CEOs, 78% of them agreed that remote collaboration is here to stay for long.
Remote working has numerous advantages like slashed down infrastructural expenditures and access to a global talent pool. Moreover, when you hire talents irrespective of their geographical location, remote collaboration becomes key.
For instance, your global team connects virtually for a demo call with your client, and the meeting gets cut off due to poor connectivity. This shows a lack of professionalism and poor service. However, 5G can help in such scenarios. 
5G supports high-quality 4K and even 8K videos. You can connect over video conferences and meetings without glitches and interruptions. 
That said, collaboration is the lifeblood of remote work. 
With a strong connectivity mantra at your disposal, you can rest assured that your business will handle remote collaboration effectively.
Allows uninterrupted operations of VoIP systems
Voice Over Internet Protocol has been extremely popular lately. 
With employees spread across different cities and towns, facilitating everyday operations with VoIP is comparatively easier. Wonder why? 
VoIP systems are more cost-effective than traditional phone lines. And, all you need for VoIP phone systems to function is a good Internet connection and voila!
Furthermore, they come with a plethora of capabilities like 4-way calling, group chat, speed dialing, fax, text messaging, call waiting, voicemails, call blocking, and much more. 
All these features contribute towards better monitoring and improved productivity of your employees. Mobile VoIP helps your employees access their work phones even when away from their devices. 
Additionally, these attributes help identify any possible bottlenecks in your operations and rectify them proactively. The only necessary element you need to have them up and running is—a reliable Internet connection. 
Though 4G LTE supports VoIP/mobile VoIP systems, it lacks the architecture to prioritize packets that result in latencies, resulting in call drops, skipping, and stuttering of calls. This may hurt your business on the whole. 
However, 5G comes with effectual packet prioritization that delivers unparalleled network speed and controlled latency. 
Therefore, equipped with the 5G technology, VoIP/mobile VoIP adoption will also increase, resulting in seamless global communication for organizations.
Facilitates virtual and augmented reality  
Virtual Reality (VR) and Augmented Reality (AR) are the future for businesses. 
With in-person meetings and traveling becoming a strict no-no, you may present live demo sessions using virtual and augmented reality.
To put it simply, if you want to sell your product virtually, you can use VR and AR to give your clients an experience that's near to the one they'll get when using your product. 
Virtual and augmented reality merge audio and video content with the real-time environment and provide a conjuring 3D-simulated effect. 
And 5G unlocks the full potential of this technology with its high speed, higher bandwidth capability, and relatively low latency. 
In a nutshell, 5G offers compelling virtual and augmented reality benefits to help you reap maximum business outcomes. 
Wrapping up
Businesses are juggling solutions to find the most suitable one. 
The need of the hour demands 5G in a distributed environment to bring together different parts of an organization.
While unified communication systems improve collaboration and ensure the free flow of information across various departments of an organization, 5G is the underlying force that drives a reliable connection among them.
The 5G technology is here to stay and enhance the operational quality of organizations. It adds value to businesses by initiating uninterrupted, friction-free collaboration.
Hop on to cloud communication solutions today. Contact CallCenterHosting at sales@callcenterhosting.com.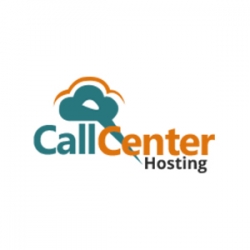 Latest posts by CCH Editor (see all)