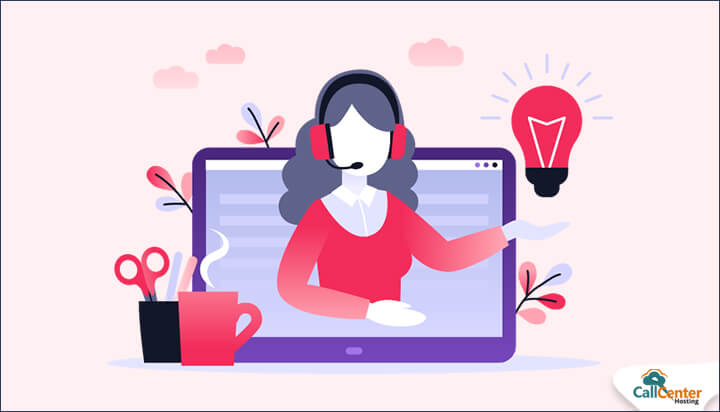 The biggest challenge organisations face in delivering customer service is offering prompt solutions to the issues raised. Consumers demand instant gratification in every action, from purchasing a product to contacting the support kiosk for queries. 
Your callers will prefer a quick and simple way to find answers and be happy—even better if they can do this themselves. Due to this, organisations have begun to adopt self-service options empowered by artificial intelligence and automation. 
In fact, 81% of customers across different industries prefer to take care of themselves before reaching out to a live representative.
So let's understand more about these self-service options.
What are virtual agents?
Virtual agents are AI-empowered conversational assistants who can attend to customer queries over a voice-enabled channel. This self-service option is scalable and cost-effective, helping organisations meet the shifting preferences of the customers. 
How does it work?
Virtual agents are backed by Robotic Process Automation (RPA). This technology is based on metaphorical software robots that create an action list by observing and learning from agents performing the tasks in the Graphical User Interface (GUI). This knowledge helps them perform the task themselves in the GUI.
The virtual agent keeps acquiring knowledge through experiences and suggests improvements in customer journeys. Furthermore, it can transfer complex issues that need human intervention to live agents. 
Why should you incorporate self-service options in your organisation?
The main reason to implement AI-backed self-service is that it helps save time—both for customers as well as agents. Simple tasks can be dealt with by the customers themselves, thereby freeing the agents to handle complex issues.  
This capability is particularly beneficial during peak times when there is a scarcity of agents to receive calls. Moreover, virtual agents are available even during non-working hours. This round-the-clock availability helps improve workforce management and deliver uninterrupted services. A business that is available 24/7 results in a higher rate of customer satisfaction. 
For example, say a customer is looking for help to change their password. This query may not need a live rep's attention. A virtual agent can access the account and provide a suitable link to the customer, along with the steps to be followed for password change.
Well, here's all you need to know about using intelligent virtual agents to elevate customer experiences.
Dovetail virtual agents with your knowledge base
Virtual agents empowered by AI learn from experiences. Therefore, it is important that you constantly feed in information to improve the quality of automated query resolution. The best way is to dovetail your virtual agents with your knowledge base. 
Your live agents should have 24/7 access to this knowledge base and be able to update it with the latest information. Virtual agents can derive data from this repository based on the keywords in the customer query. So, the more information you feed into the knowledgebase, the more contextual your virtual agents will be.
You should ensure that this process of updating the resource library is a continuous process. If it is simply launched and ignored, the answers presented by the virtual agent will be outdated, with adverse consequences on your brand image and customer satisfaction. 
Ensure user-friendly navigation
Customers demand quicker and easier resolutions even for the most difficult queries. They prefer simple navigation and comfortable usage. When you provide self-service options through virtual agents, you should take care that they are available across your website. 
For example, if your customer needs to extend their subscription for your service, they should be able to reach virtual agents directly from your website's main page. You shouldn't place the option to connect virtually only on a particular 'contact us' tab. This will result in the customer searching for options, getting agitated, and leaving your website without an appropriate answer. 
Incorporate smart virtual agents
Simply offering a self-service option through virtual agents may not serve the purpose. You need to make sure your virtual agents are smart and contextual. 
AI-powered virtual agents understand human language based on keywords and can deliver conversational interactions like live agents. They pose questions to customers and connect with the information obtained from previous interactions. 
Again, you should ensure that these virtual agents are linked with key data management systems like your CRM or order management system. For example, if someone visits a hotel website, the virtual agent can provide personalised replies based on the user's previous web activity and membership account information.  
Facilitate 24/7 availability
This is a significant advantage of using virtual agents. They can be available round-the-clock. In the case of live agents, workforce management plays an important role. Scheduling their shift timings based on the number of calls and having them available throughout the day can be a herculean task. 
Additionally, categorising teams based on location and ensuring customer service for different demographic preferences can be tedious. Instead, you may utilise virtual agents who are available day and night. 
When you incorporate self-service options through virtual agents, you are enabling your customers to contact you at any time of the day or night from anywhere across the globe, irrespective of their timings. So they can reach you as and when the problem arises, without waiting in an agitated state.
Personalise throughout the customer journey
Personalisation is the key to customer satisfaction. Every customer enjoys being attended to. Though your live agents will take charge of this aspect, it may not be possible during peak times. 
Virtual agents, on the other hand, are trained to deliver personalised experiences effortlessly. They can check for keywords in the queries, search for relevant answers in storage, and then filter and shortlist the best response. They're not simply robots that prompt the same answer for different questions. 
Consider this: two customers, Joe and Jane, contact your self-service kiosk for different issues. While Joe needs help transferring photos to the cloud, Jane needs help with accessing photos on her phone through the desktop. Both these customers use the same keyword "transferring photos". 
Your virtual agent will begin by looking for the previous history of these customers. It will then analyze customer preferences, behaviours, and sentiments. Additionally, it will look for the best possible content that will match individual queries. So while the answer for Joe will be an article with steps to transfer photos to the cloud, Jane will get instructions to transfer photos to the desktop from the phone and view it.
Virtual agents can zero down answers based on user context and help improve engagement by providing customers with exactly what they need. This saves time for your live agents and enables them to focus on core operations and other complicated customer queries that need human intervention.
Parting words
Customer service is an important touchpoint that determines the reputation of every organization. However, it is important to manage it smartly. Deploying live agents for simple customer issues can be heavy on budget and workforce management. Using self-service options through virtual agents has become the new norm. 
Hopefully, the above-mentioned points will provide you with a sneak peek into how virtual agents can be used for self-service options to boost the level of customer satisfaction.
Get your own AI-powered cloud tools to enhance your business operations today. Call our experts at 1-800-346-4974 or reach us at sales@callcenterhosting.com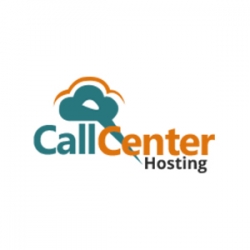 Latest posts by CCH Editor (see all)