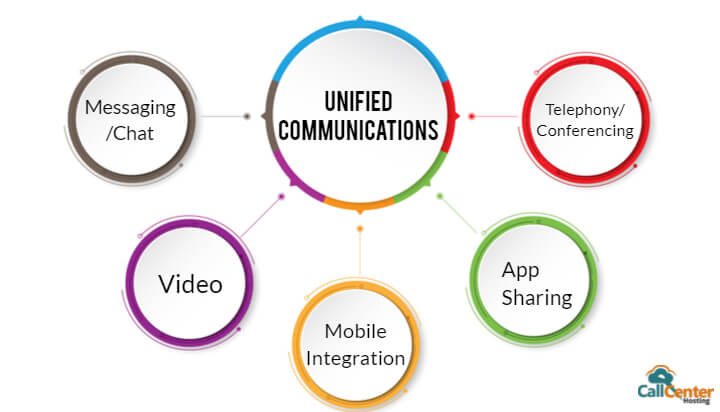 What does Unified Communications mean?
While the term may seem confusing, it is not. When all your external and internal communications are bought on to a single platform, together, it is known as unified communications. From phone calls to SMS, to social media, unified communications bring together all means of communication under a single platform.
Unified communications allow agents to access various information about the customer, such as history, previous tickets, etc. no matter which channel the customer uses for interaction.
Unified communication is driven by a system that has been specially designed for the purpose. The system not only brings all means of communication onto a single platform but also streamline the whole process.
Why you should Consider Unified Communications for Your Business?
As you already know, Unified communications not only integrates forms of communication but also streamlines the whole process. This brings a number of benefits for your business, such as increasing call center productivity and efficiency. Here are some other benefits you can expect from unified communications:
1. Improved Agent Efficiency
With unified communications, agents need not keep multiple tabs and keep switching between them constantly. Agents can easily and quickly look for information that would otherwise be scattered across different apps and systems.
Though both internal and external communications have different users, keeping the communication consistent across both channels can improve efficiency. This gives the agent a solid understanding of everything that is going inside the organization and keep the messages to customers consistent.
2. Remote Agents
Organizations offering its staff the option of work from can sometimes face challenges. For instance, it may take some time and effort to create the right amount of trust between agents working from home and those working from a call center. This is mainly due the resentment agents working from the call center may harbor against agents working from home.
But unified communication tackles the situation easily, as it uses the information available to tell the staff the status of other agents. This allows for agents working from home to see which of the other agents in the call center are on a call or away and vice versa.
The software also allows managers to measure remote agents' performance and analyze data using the extensive list of reporting tool available.
3. Improves First Call Resolution Rate
With the implementation of Unified Communications, the first call resolution can be improved dramatically. Unified Communications allows customers to find the right agent to resolve their queries quickly.
Unified communication enables the agent to avoid call transferring and putting the customer's call on hold. The agent can easily connect the customer with a colleague possessing the right skill set and help resolve the issue faster.
4. Allows for Real-Time Training
For those looking to provide agents on the call training, unified communication can be helpful. Because with unified communication, more than two persons can be on a call at the same time. So, this allows a new agent to listen to a call while an expert agent deals with the customer, thus enabling the supervisor to provide real-time training.
In virtual call centers, on the call training is very important. On the call training allows a remote agent to listen to a live call and get training without the need to visit the call center to receive the training.
5. Improved Quality of the Audio
Unified communication provides improved audio quality than your traditional telephone systems. There is less chance of noise or disturbance, causing a problem between the conversing agent and client.
In the case of traditional telephone systems, both agents and customers might need each other to repeat information due to the disturbance in the line. This may hinder the smooth flow of information between the agents and customers leading to loss of business.
6. Multiple Channels of Communication
With the implementation of Unified Communication, businesses can apply the same rules of engagement with every channel of communication. This will help provide customers with a customer service that can be depended on, no matter what the communication channel is.
Customers can contact the business using their preferred mode of communication, knowing that their request will be processed in a fast and efficient manner no matter which channel they use. This allows businesses to combine different channels of communication to provide better customer services.
7. Reduces Maintenance Costs
If you are looking for a smart way to reduce maintenance costs, then unified communication is for you. Unified communication can reduce maintenance costs without hindering the work efficiency of a call center. In fact, the implementation of unified communication leads a more efficient call center.
By combining different channels of communication, a more reliable customer experience can be delivered to the customers while providing a significant saving in the form of reduced maintenance costs. Businesses can also continue to leverage current technology, hence reducing the need to replace the technology currently in use.
8. Lessens Absenteeism and Improves Business Continuity
By implementing unified communication, businesses allow their employees to work from home just like they would work from an office. This improves business continuity to a large extent. If the weather conditions are unfavorable or there is a strike, or any other event that may make traveling riskier; businesses can ask their employees to work from home.
As a result, there is no disruption in the customer service, and absenteeism is also reduced.
Conclusion
Any call center adopting unified communication in its day-to-day operations can reap out a number of benefits while improving customer service quality. With unified communication, your agents can easily access CRM, an internal communication platform, customer contact channel all on a single screen, without the need for toggling between the applications.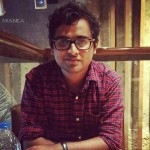 Latest posts by Harshvardhan Sharma (see all)