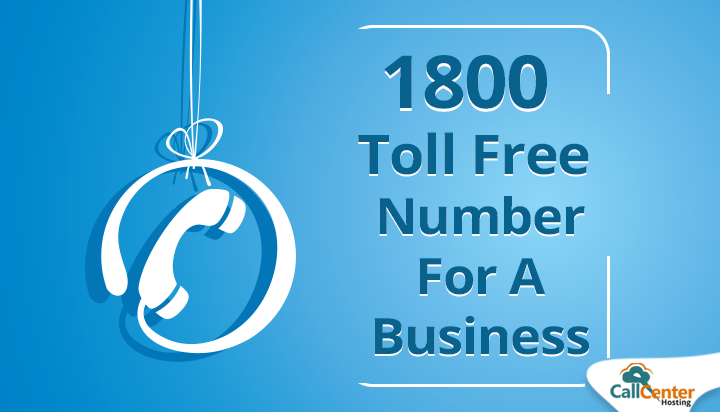 A toll free number is a telephone number that is billed for incoming calls instead of charging it to the caller. This service is availed by businesses and non-profit organizations. The origins of toll free phone numbers date back to 1966 when the U.S. telephone giant AT&T introduced an automated toll free service, first on the intrastate level and then on the interstate level in 1967.
This service was introduced as an alternative to the operator-assisted collect calling, such as Enterprise/Zenith number service. The first automated free phone number was assigned with an area code of 1-800 which was followed by a seven-digit number.
The 1800 toll free number was created as InWATS (Inbound Wide Area Telephone Service). However, the modern toll free service came into effect after the replacement of the electromechanical switching system by the computerized switching system.
In 1982, AT&T deployed the 'Data Base Communication Call Processing Method,' which enabled an 1800 number to be directed anywhere. The advancement in the features of telecommunication service enabled AT&T to provide the 1-800 toll free service to small or medium businesses on a nationwide basis.
Thus, it became possible for businesses to allow their prospects or customers to contact them for free, from anywhere in the US. The long-distance calling was expensive at that time and businesses of all sizes, especially the small/medium size businesses or start-up ventures, immensely gained from having a toll free number
These business phone numbers are popular as 1800 number, as it was the only toll free number for many years. Today, these numbers also start with 833, 844, 855, 866, 877 or 888 codes. The traditional phone services cannot offer the benefits available through the free phone numbers.
Toll free numbers increase the accessibility of a brand to clients, prospects, and business associates. Therefore, they can greatly improve a brand's image.
The 1800 toll free number or other numbers also remain unchanged despite changing a business' location.
The free phone numbers enable a prospect, client, or vendor to contact a business free of cost.
The customers, prospects or vendors can reach the customer care representatives at all times through a toll free number. This is another major benefit of having this number.
Vanity Numbers
Vanity numbers are toll free phone numbers that are personalized to spell out a business's name, service or product. This phone number is easier to remember and lends trustworthiness to a business. Thus, vanity numbers can serve as an effective branding tool because callers can easily associate a company with its phone number.
The benefit of vanity numbers was first harnessed by a flower company called Flowers.com. It developed its branding strategy by using 1-800-FLOWERS. Today it attributes its commendable success to the use of toll free vanity number.
Benefits of Toll Free Numbers
1. Easy to Memorize
Whether it is an 1800 number or a toll free number starting with other codes, it is easier for the callers to remember them due to a similar arrangement of the numbers.
The latest business phone numbers that are followed by vanity numbers are even easier to remember than any traditional numbers of past years. Therefore, it is possible for a business owner to deliver the highest level of satisfaction to customers or business associates.
2. Maximum Lead Generation and Conversion
For startups to create their brand image and clientele, generating a high volume of leads is important, and an 1800 phone number can help businesses in reaching this goal. It is easier to memorize. Therefore, a business may receive more prospects by displaying it on the online/offline forums.
A recent study on the effect of 1-800 numbers also shows that this prefix has the highest conversion rate (4.38%) in comparison to other toll free numbers. For example, the numbers with 888 and 877 prefixes were found to have respectively 3.72% and 3.65% conversion rates based upon this study. Therefore, any size or type of business can immensely gain by using the 1-800 numbers.
3. All-Time Availability
In the highly competitive marketplace, organizations must always remain available to their targeted customers; else they may lose their customers or prospects to the competitors. A toll free number can prevent this loss.
Customer care representatives who answer the calls placed through these numbers remain available to the prospects or customers at all times. This availability can greatly improve a brand's image amongst consumers leading to increased lead generation and higher conversion rate.
4. Improved Credibility
Recent research on multiple industries revealed that around 17%-40% of the prospects research the competition as the first step during the selection of a service-provider after visiting an advertiser's website. In this scenario, an 1800 phone number can improve the credibility of a business.
Toll free numbers remain unchanged despite a change in location. Hence, a business can extend its presence to as many locations as possible without being present at these locations with the help of a free phone number. A smaller business may use this facility to seem like an enterprise, and it greatly improves the credibility of business to prospects and customers.
5. Portability
Portability is another reason behind the enhanced usefulness of a toll free number. The toll free phone numbers remain the same irrespective of the location of a business. Therefore, it becomes possible for a company to change its location without changing the phone number.
Due to the portability feature, businesses can retain their 1800 numbers despite changing their telephone service provider. Thus, portability prevents a business from changing its phone number due to a change in location and retain its existing customers; rather than losing out on them.
Conclusion
Today making a long-distance call may not be expensive due to the availability of different types of internet-enabled communication gadgets, such as mobile phones or e-tablets. However, phone numbers stored on cell-phones are hard to remember, because they may have other information on a person to memorize.
In this scenario, it is prudent for any business to have a toll free number that is easier to remember. Thus, for businesses to operate efficiently and profitably and to provide legitimate solutions or offerings to their prospects or customers, business telecommunication is an important factor.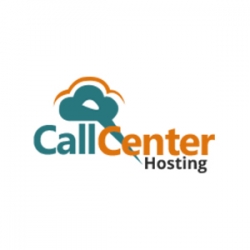 Latest posts by CCH Editor (see all)