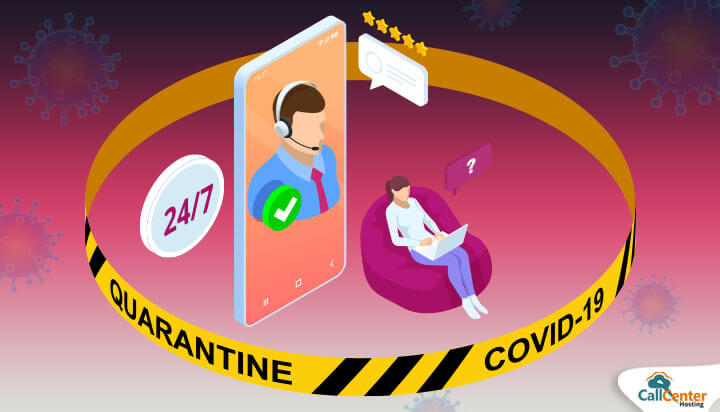 When it comes to the future of a business, customer service is a make or break. Your products can be top-notch, but you need the trust and loyalty of consumers to make a mark in the competitive market. 
A study by RightNow shows that 73% of customers fall in love with a brand and remain loyal because of friendly customer service reps. Another study by Hubspot shows 93% of customers are likely to make repeat purchases with companies who offer excellent customer service.
We can easily conclude from these studies that excellent service is crucial to customers. People do not hesitate before choosing an alternative when faced with a poor support experience. And the last thing that businesses need right now, with COVID-19 looming over their heads, is to lose customers.
If anything, firms have a better chance of establishing strong connections with customers now more than ever. Studies indicate that within the period of 2016-19, 93.5% of global Internet users have purchased products online. Moreover, this number must have gone up when the pandemic rendered people locked at home. Businesses must leverage shoppers' channel preferences to ensure better experiences.
However, this is easier said than done. Companies are facing new challenges every day with the unprecedented impact of the pandemic.
Some common trials that they face include:
Customers have always preferred a personal touch in their business interactions. With the emergence of COVID-19, in-store interactions were hit hard as companies had to temporarily shut down their services and filter staff members. Even for online portals, only a handful of agents were available for operations.
Transparent communication is a monumental and crucial task. Updating the customers about issues that the business might be facing and making other important announcements became tougher in this crisis. 
With all the physical restrictions in place, you can imagine the degree of obstacles delivery services face.
From production to logistics and the actual process of delivery, everything came to a screeching halt. Even when remote operations began, most businesses scrambled to reorganize themselves and maintain business continuity. 
Tips and tricks to ensure healthy relationships with customers
As the world has begun to open up and move towards normalcy, businesses are competing fiercely to deliver delightful experiences to their consumers. 
Here are a few tips and tricks that will help you down this road. 
1. Ensure streamlined and transparent communications
Regular updates about the company's state of affairs and goals are necessary in uncertain times such as now. Customers are riddled with questions about business operations: Will the firm shut down its offices for now? Is this service available online? How do I reach out to the company for orders? 
It is essential for organizations to craft a streamlined communication system that eases their customers' concerns.
Businesses can leverage UCaaS technology to maintain omnipresence. With different mediums combined on one unified platform, you're able to provide customers with a variety of options to reach you, according to their preferences.  
2. Keep customer data intact and updated
With a break in the fast-paced corporate life, businesses got the opportunity to update existing customer data on their systems. It must be kept in mind that with changing times and needs, customer preferences are also subject to change. And it's important for organizations to be cognizant of this fact. 
The best way to optimize a database is to refer to the latest client records. This data provides more accurate insight into customer interests. This also helps in identifying any defects and errors in the existing data and finding relevant solutions. 
3. Reaffirm your core values to clients
Consumers want to know if your business will continue its services the same way, and allaying these concerns should be your primary focus. Inform them of your short and long-term plans. Even if things aren't going perfectly well, it's best, to be honest and inform clients of your strategy to get back on your feet. 
The best method to follow is making calls or sending out broadcast messages and emails. These calls and messages will also act as a follow-up system and help you stay abreast with their changed situation and interests.
4. Focus on what customers value about your business 
In an unprecedented worldwide crisis, it's wiser to not gamble with a new service that has received a lukewarm response. Instead, focus on tried and tested quality products to ensure a growing performance graph. You can revisit novel innovations and slowly test them out once your business regains a foothold.
Throughout the process, it's important to keep things relevant. You need to ensure that there is a demand for what you're offering and that it's keeping in line with situational constraints.  Doing so will help increase sales and keep the customer base engaged. 
5. Introduce donation campaigns
When the world's plight is multiplied, corporations need to step in and show their humane side. When a company supports charities and promotes social or environmental causes, it wins over customers' hearts and makes its name as a trustworthy brand. 
Moreover, people are likelier to buy from a firm that supports causes and has a clear purpose. It makes them feel like contributors to social good. In addition, you should use social media to better engage and empathize with people around the world. Show that you're listening and that you care. 
6. Provide personalized experiences 
Pandemic or not, nothing impresses customers more than a personal touch. When a brand reaches out to people exclusively or offers custom services, it's able to attract a happier clientele. Keep track of loyal customers and their past interactions with you. 
Additionally, you should leverage their feedback, pay attention to preferences, and take out time to implement said preferences. Carry out surveys through email or simply through click-to-call services. Even just the provision of a user-friendly experience through chatbots and social media goes a long way. 
Conclusion
Actions speak louder than words. The way to judge a company is not by analyzing it at its best, but to see how it handles the worst. Even when this tide passes, customers will remember how you reacted and treated them in the crisis situation—and this stays as an everlasting impression.
With a customer-centric attitude and outstanding support services, your company can emerge as a brand that values people. If you take a glass-half-full view of things, you can say that this pandemic allowed businesses to show their responsible, compassionate, and professional sides.  
Make customers feel your presence even in difficult times and build a meaningful bond with them. All this—and more—is super easy when you're equipped with the right cloud tools. 
Call us at 1-800-346-4974 now or email sales@callcenterhosting.com to know more and get on the right track.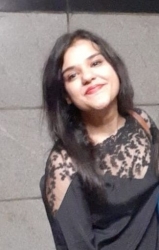 Latest posts by Aashita Sharma (see all)